AMCAT registration is done in two ways. Either by using the Email ID or by using Social Media account. This employability test is India's largest assessment tool which bridges the gap between potential freshers and reputed organizations.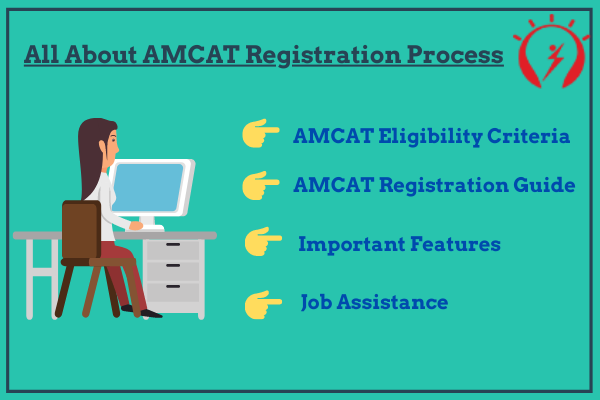 AMCAT registration is the prime step towards taking the exam. Here is a comprehensive overview of the AMCAT online registration and other related information. Scroll down below:-
What is the eligibility criteria to apply for the AMCAT Exam?
There are no rigid AMCAT eligibility criteria. It is an employability test. Therefore it is open to graduates, freshers and more. Here are crucial insights on who can take the AMCAT test, Check below:-
1. Graduates holding Bachelors or Masters degree can apply.
2. Student appearing for the second last year of graduation exams can also apply for the test.
3. Students studying in the first year of Masters courses like an MBA or so can also apply.
4. Experienced professionals can also take the AMCAT test.
5. Students with backlogs can also take the test. However, the final selection is up to the organizations' policies and criteria.
How to register for AMCAT Exam?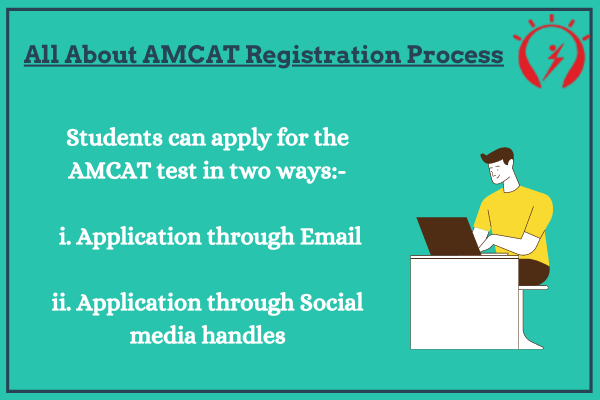 There are two ways to register for the AMCAT test:-
i. Application through Email
ii. Application through Social media handles
AMCAT Registration Option 1-
Students are supposed to follow a certain stepwise procedure to apply for the AMCAT exam. Here is a detailed overview:-
1st Step: Visit the official website of AMCAT: Click Here
2nd Step: Click on the Registration option.
3rd Step: Provide the following details:-
i. Name,
ii. Mobile number,
iii. Degree,
iv. Graduation year,
v. Email, etcetera.
4th Step: Applicant will receive an OTP on their registered Email ID for verification.
5th Step: Students will now be redirected to the main dashboard where they can book the test. They will also be redirected to various AMCAT product as per the need. A screen as shown below appears:-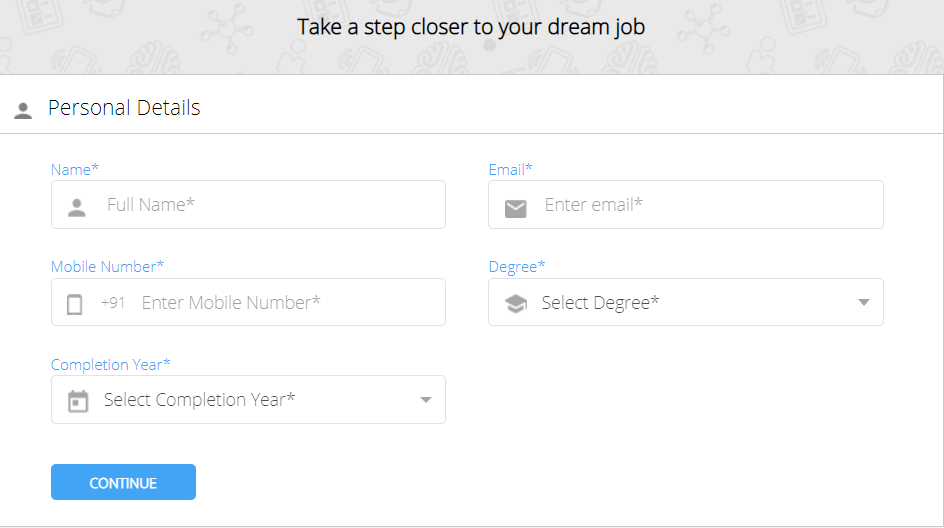 6th Step: Now click on the 'Submit' option.
Note. Registered candidates can log in by using the OTP option.
AMCAT Registration Option 2- 
Students can apply for the AMCAT test through social media handles too.
1st Step: The forms are available on the official website. Hence click here to view the AMCAT homepage.
2nd Step: Now click on the "Register" option.
3rd Step: Click on the "Social Media" icon- Google, Facebook or LinkedIn.
4th Step: Allow amcat.com to access basic details by authenticating the respective social media handle.
5th Step: Students can now book or use other career services by AMCAT.
Features of AMCAT Exam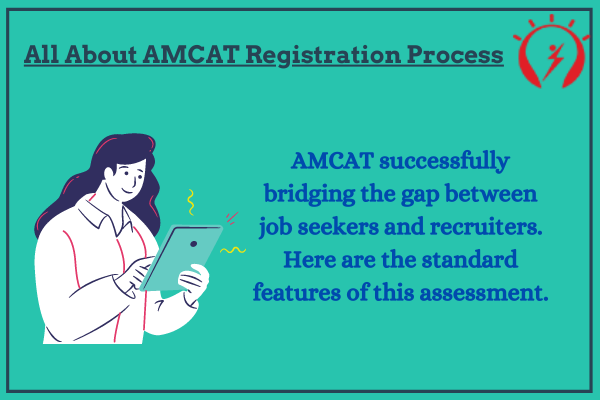 Here are four key features of AMCAT examination. This test is a must-take assessment, especially for fresher candidates. Kindly check the space below:-
1. AMCAT shares a trust of more than two lakhs students so far.
2. More than 2000 companies accept AMCAT certificate.
3. It has 1500 plus on-campus and off-campus drive so far. Thus it shares unparalled trust of colleges and top-notch companies.
4. More than three lakhs calls are sent to AMCAT test takers every month.
Now that you know every nook and cranny AMCAT Registration procedure, prepare yourself for the best results. If you are entirely new to this examination concept then you can practice by using prepAMCAT. Click Here to know more.
AMCAT Registration- A Doorway to a Dynamic Support System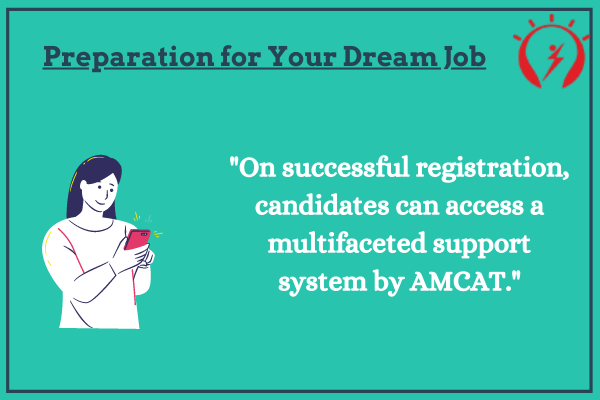 Once the student has successfully registered, he/she is eligible to access various AMCAT support. Apart from booking an AMCAT slot, candidates can use preparation support to give their best shot on the exam day.
The job is only half done once you secure a good AMCAT score. The rest depends on your resume and interview preparation. Aspirants can take resume buddy assistance to build an impressive profile for the desired role. In the digitally advanced age, AMCAT Mock AI offers modern solutions for active interview preparation.

All the best!