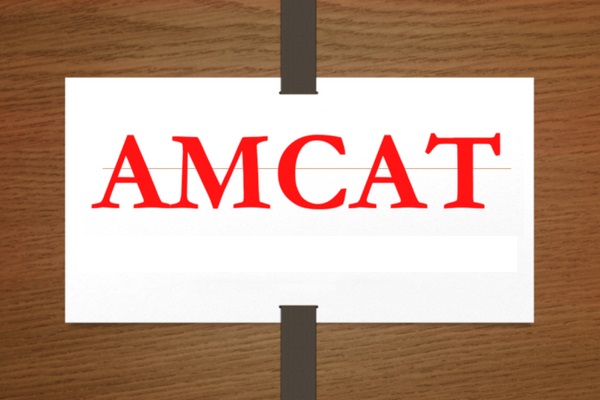 When you're in college everything is nice and beautiful until the campus placement drive starts. It gets even more tormenting if you're the only one who ends up without an internship/job by the end of the semester.
What do you do in such a situation?
You go for the AMCAT exam.
Right when your professional career ended even before starting, amcat exam comes as a ray of hope and sunshine. This exam is especially meant for the students who do not find a job through campus placements. This exam opens doors to a vast number of job opportunities for freshers.
Let us understand how the amcat exam helps in finding the right job for a college graduate.
What is the AMCAT exam?
The amcat exam is a computer adaptive test that assesses students on their quantitative ability, logical reasoning, English and a job-specific module. The fourth module is different for each student as it is dependent on the subject/field of their interest.
This is a unique aptitude test that also evaluates candidates on their domain and personality traits. This is an adaptive examination, which means that every next question is based on your answer to the previous question. A wrong answer implies a simpler next question and vice versa.
The amcat score is used by 700+ companies as a major criterion in judging a student's job candidature. A decent amcat score would land you an interview at one of the top companies of the country like Oracle, Accenture, Swiggy, Cognizant and Deloitte etc.
Other than that there are 1000+ SME companies and start-ups registered with amcat that are constantly looking for fresh talent. You can find a place there too. So, your dream of landing that big-shot corporate job can be fulfilled via amcat exam.
How does it help freshers?
Whether you didn't perform well in college exams, failed the campus placement interview or the college didn't have a campus placement cell – There is no reason for you to stay jobless after college. Your dreams of entering the corporate world can come true with a good amcat score.
The amcat examination has completely changed the way freshers looked out for job opportunities. Amcat exam is like the common entrance test that gives the opportunity to attend many job interviews based on single performance.
So, if this isn't compelling enough for you to take up the amcat exam then we don't know what is.
In a nutshell, this is how amcat exam helps freshers in inching closer to their dream job interviews –
Common entrance test for many job interviews which will, of course, be dependent on the amcat score.
The amcat exam evaluates candidates on personality and domain skills along with English, quantitative aptitude and mathematics. This helps in matching the candidate to the best-suited job for them.
The comprehensive amcat exam feedback report helps you in identifying your strong and weak areas. Thereby improving overall performance for the job you desire.
The 22 new amcat certifications provide you an edge at job interviews. Your candidature stands out of the crowd with similar skills. These certifications are recognized by major job portals like LinkedIn, Naukri.com etc.
Subscription to AMCAT Premium gives you a full-time access to latest jobs postings based on your amcat score. You're also given the amcat preparation tools – PrepAMCAT, Mock AI and Resume Buddy, to prepare for the exam, hone on your interview skill, and creative impeccable job resumes, respectively. The whole

package

is essential to score well in amcat exam.
So, don't be disheartened if your friends have already got placed. There is something better out there waiting for you. Take the AMCAT exam today to begin your journey towards your career goals. Make use of all the knowledge, amcat preparation tools and career guidance you have received over the years to finally land the job your dreams.
All the best!