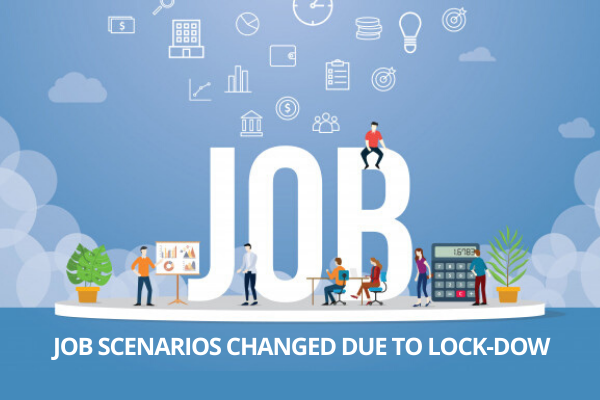 We hope you and your loved ones are safe and healthy. COVID-19 has created a never experienced before anxiety and fear all over the globe especially in the corporate sector. It is making people wonder about what will happen to their jobs and careers. And, while it is crucial to stay indoor to stop this pandemic, it is also important for you to continue your job search.
It won't be wrong to say that, COVID-19 has change how companies used to operate. Here is how the job scenarios have changed in the current lock-down.
Online Hiring
Amid the coronavirus, to keep their employees safe, companies are adopting the virtual mode of hiring. Recruiters are taking the help of applications like Skype, Zoom, Hangout and more to continue their recruitment process.
Although some companies have stopped their recruitment until the end of April/ May, many are using AMCAT to shortlist candidates for multiple job roles. You can opt for AMCAT and give it from the safety of your home. In addition to that, recruiters are doing everything to stay connected with the candidates and help them during these trying times.
Emerging Sectors
Sectors like hospitality, restaurants, airlines and more have taken a hit due to COVID-19 outbreak. The growth of these businesses is minimal for the next coming quarter. However, on the brighter side, industries like Healthcare, pharmaceuticals, grocery, IT and warehouses will most likely call for additional workforce due to high demand.
These sectors are looking for people with the ability to transfer their core skills into new domains, focus on acquiring IT skills as well as the ability to work remotely due to coronavirus. The best way to gain the required skills is by completing relevant certifications. Many companies are giving their certification for free. So, make use of these resources and sharpen your job search.
These are some of the ways the job scenario is changing because of COVID-19. However, rather than wasting your time, it is better to improve your job search strategies and to be prepared for the future.
Best of luck!