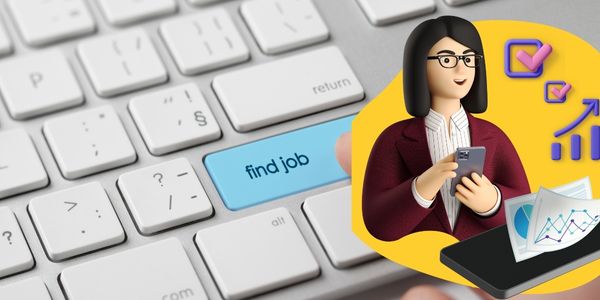 Are you looking for your first job in 2023? With the job market rapidly changing, it can be difficult to understand and know where to start. With the right strategies, one can make a successful transition in the workforce and can find their dream job.
We've got you covered! Here are 5 simple and effective ways to get started on your job hunt and land your first job in no time. This article outlines 5 ways to find your first job in 2023.
Determine your Career Goals: Before a candidate starts applying for jobs, it's essential to know what they are looking for. One must always take some time to think about their career goals, including the type of job one wants, the industry one wants to work in, and the skills one wants to develop.
Start Preparing Early: One must start preparing themselves at the earliest by developing their skills, gaining experience, and making a good network.
Create a Strong and Professional Resume: A fresher should make a resume that highlights their skills, experiences, and education. One should always remember that a resume plays an important role in job search.
Network: A candidate should attend job fairs, and events and must connect with people in the industry they are interested in.
Online Presence: One should create a professional online profile on LinkedIn, Indeed, Naukri.com, Glassdoor, and other job search platforms. These platforms play an important part in the job search process.
Research: At first every candidate should begin their job search by searching the job market and companies as per their area of interest.
Apply for Internships: Internships can be a great way for freshers to get experience and make connections in their chosen field, which can later on help them to get a full-time opportunity.
Practice Interviews: Anyone and everyone must prepare for job interviews by practicing their responses with common interview questions.
Be Flexible: Everyone must be open to work in different types of jobs and industries, they should not limit themselves to a specific job title.
Remember that finding your first job will take time and effort, so be patient and persistent in your job search.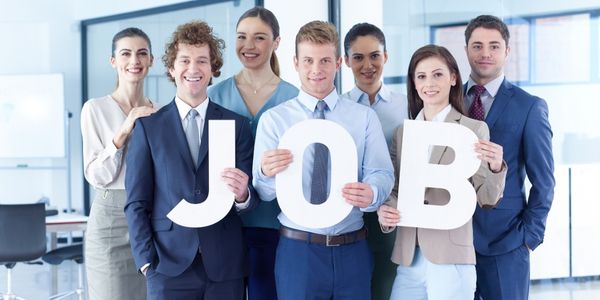 What is a Job?
A job is a paid position of regular employment in which an individual performs specific tasks and duties for an employer in exchange for compensation, usually in the form of a salary or hourly wage. Jobs can be full-time, part-time, temporary, or permanent, and can vary in their level of responsibility, skill requirement, and hours worked. Jobs can be found in a variety of industries, including retail, healthcare, finance, technology, education, and more.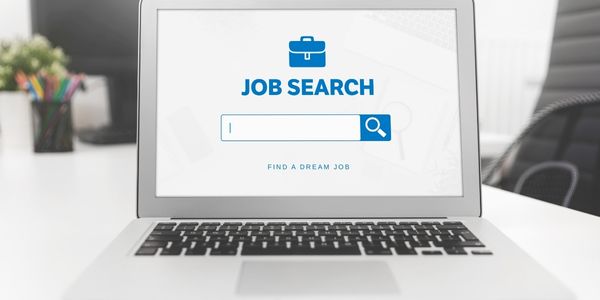 How to find a Job that interests you?
Identify an Area of Interest: It is very important to analyze and come up with a list of things one loves to do and the kind of work one finds enjoyable so that one can find the most suitable job.
Research Careers that Align with Interests: Every candidate must research careers that match well with their interests, skills, and strengths. They should carefully check the job descriptions, duties, and responsibilities of the areas they are interested in.
Gain Experience in the Field: It is of utmost importance to participate in internships, volunteer work, or freelance work to gain experience and build your portfolio.
Network with Professionals in your Desired Field: Candidates should attend events and conferences related to their career and connect should professionals in the field. One should seek advice and mentorship from experienced individuals.
Personal Branding: Building a professional online presence through a personal website or LinkedIn profile to showcase their skills, achievements, and experiences is of utmost importance for anyone who is applying for a job.
Apply for Jobs: Job seekers must take the help of online job boards, social media, or recruiters to find job openings in their desired field. They should customize their resume and cover letter to match the requirements of each job.
Prepare well for the Interview: All candidates should prepare for job interviews by researching the company, practicing answers to common interview questions, and dressing appropriately.
Evaluate Job Offers: When someone receives a job offer, they must take time to evaluate it. A person must always consider the company's culture, pay, benefits, and opportunities for growth.
Remember, finding a job that you love takes time, effort, and patience. Keep looking for the right opportunity and never give up on your search for a career you are passionate about.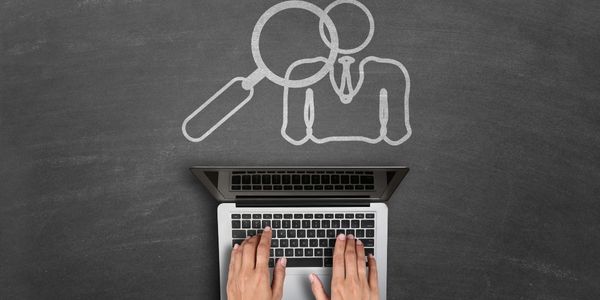 How to look for Companies hiring currently?
Online Job Boards: There are many online job boards like Indeed, Monster, and Glassdoor where candidates can search for job openings in their area as per their requirements.
Company Websites: Many companies have a careers page on their website where they post job openings. Anyone can check the websites of companies they are interested in and see if they have any job listings.
Social Media: LinkedIn is a great platform to search for job opportunities. One can follow companies they are interested in, join groups related to their industry, connect with recruiters, and can reach out to them.
Recruitment Agencies: Being a candidate one can work with a recruitment agency to find job opportunities. They have a database of open positions and can help a candidate to match with a suitable employer.
Government Job Websites: The local government might have a website where they post job opportunities. From time-to-time job seekers can check and can apply for them.
Industry Conferences and Job Fairs: Attending industry conferences and job fairs can give a candidate the opportunity to meet with potential employers and learn about job openings.
FAQs
Q1. What is the most efficient and quickest method for job searching?
Ans. Networking is one of the most effective and efficient job search strategies. It helps you to learn about openings that may not be widely advertised.
Q2. Is it tough to get a job for the first time?
Ans. There is a lot of competition in every field these days due to which a lot of people feel that it is very difficult to get a job, but it is not impossible. One should have the passion, courage, and determination to appear for the interview.
Q3. Does online Job search work?
Ans. Online job search works in such a way if you create an account, it will give you access to be visible to recruiters from time to time.