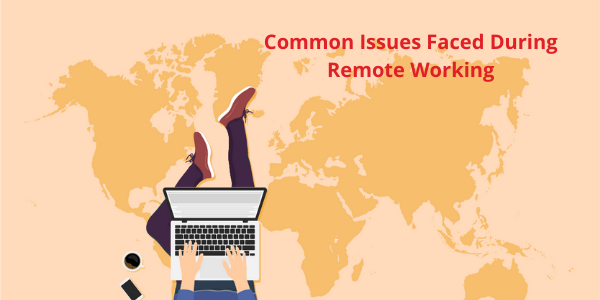 Remote working may appear to be the business revolution we've all been waiting for, but it's not something you can just do and hope for the best. Remote working, like anything else, has drawbacks and a variety of hurdles to overcome. Thankfully, there are techniques and tools that every company may use to overcome these obstacles and get the full benefits of remote working.
Anyone who is working from home or runs their own business will tell you that it isn't all rainbows and roses. Employees who operate outside of the traditional office are more productive, but they are also more prone to working for longer hours, a faster pace, work-home interference, and, in some situations, increased stress.
Remote work has become the new norm. It's not difficult to understand why many people prefer to work from home. There are no difficult commutes. There isn't a packed lunchbox to be found. There isn't a bossy office manager lingering around. The best part is, you don't have to leave your home.
Working from home can be taxing and tough, especially in the beginning. The benefits and ease of working from anywhere are tremendous. However, the challenges that remote workers face a lot of issues, including a lack of work-life balance.
In a few years, remote working will become a permanent thing in the modern workforce. Employers must now react to the problems of managing remote staff, especially during times of a historic resignation revolution.
Feeling Isolated
Isolation and a loss in mental health are certainly two of the most apparent and serious issues with managing remote workers.
Many employees see remote work as a way to get away from fluorescent lighting, micromanagement, and office gossip, but the reality is that remote work can be lonely, leading to sadness, anxiety, and loneliness. While solitude allows you to focus without interruption, it can also make you feel disconnected from others. In a traditional office, you are usually surrounded by co-workers with whom you can converse, if necessary, but doing that is not possible while working remotely. It's quite easy to fall into the habit of sitting down at your computer in the morning and working all day by yourself when you work remotely.
You build your own habit of being able to work whenever and wherever you choose, whether at home, in a coffee shop, or anywhere else, which can help you stay focused and productive, but it can also isolate you from other people and make you lonely.
Distraction Causes Lack Of Productivity
While working away from the office can help you avoid the distractions that come with working in one, it can also make you feel isolated from your co-workers. The casual chats that take place at work can make you feel more connected to others. It's also a good way to stay informed and involved.
You may be required to work in the office a certain number of days per week or month.  Make the most of the time you have to interact with your coworkers. If that isn't an option, use video conferencing or even text messaging to make technology work for you. You can also suggest to your boss about organizing quarterly team-building meetings at a local restaurant.
Remote workers are generally more productive than those who work in an office, according to numerous studies. However, not everyone is naturally self-disciplined enough to work effectively from home.
There are a variety of strategies that remote workers can apply to boost their productivity in a simple and enjoyable way.
Problems With Internet
When remote workers move to a new place, they face a common risk: being unable to operate successfully due to a lack of a stable Internet connection.
This issue may arise for remote professionals working from co-working spaces or a local coffee shop on occasion, but it is more likely to occur for travelers while visiting a new country or city.
Investing in a solid global mobile internet service is the best method to address this connectivity issue. This will allow you to access the internet and get to work from anywhere on the planet.
Unhealthy Habits
You spend most of your time sitting in front of your computer while you work from home. And it isn't always for the best. Your health may eventually suffer in the long run. If you don't move, you'll gain weight, your muscles and bones will deteriorate, and your immune system will be less effective in fighting diseases. Additionally, unhealthy sleeping habits can be a problem. Putting it all together, as your health starts to deteriorate, so does your productivity at work.
Disconnecting From Work
It's pointless to work this way if you can't shut off at the end of the day, and it's impossible to be productive if you never feel like you're getting a real break. While some people have trouble focusing on their work and removing distractions, others have trouble unplugging at the end of the day.
Everyone goes home at the end of the day when you work from an office. It might be difficult to disconnect and move away from work when you operate remotely and know there are pending responsibilities, even if it is sometimes necessary to go the extra mile.
Establishing clear precise working hours per day with flexibility depending on the time zone where team members are situated, as well as each person's productivity and other team members' schedules, is the best approach to enable remote employees to unplug.
In order to overcome these challenges, maintain a balanced diet, exercise, get at least 8 hours of sleep every night, and remember to take breaks during your workday to stay fresh and healthy.