Work-from-home culture has slowly nestled in everyone's daily routine. The WFH employment framework has drastically changed post-COVID 19 pandemic. Though, it always existed in the professional ecosystem. However, in a minuscule percentage relatively. The previous year turned out to be a complete game-changer. Willingly-unwillingly everyone had to shift to the remote working model.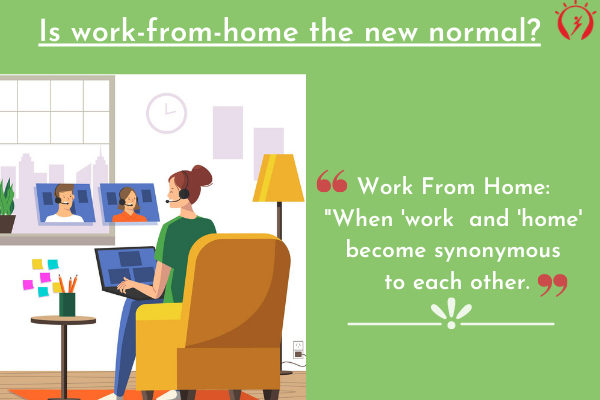 A year has passed and a majority of companies are still continuing with this new way. Hence, here is a much-anticipated question? Has WFH become the new normal? Let's dive deeper into various insights into Work-from-home culture.
Is work-from-home the new normal?
WFH being the "new normal" cannot be concluded absolutely. However, it is undeniably true that huge organizations are looking towards promoting efficient remote work culture like never before. At the same time, it is essential to note that things won't be the same as they were earlier.
Every time brings a subtle shift. Thus, you have to be flexible in that way. Some job roles demand an ongoing interaction of the team members. Other job roles are done better remotely.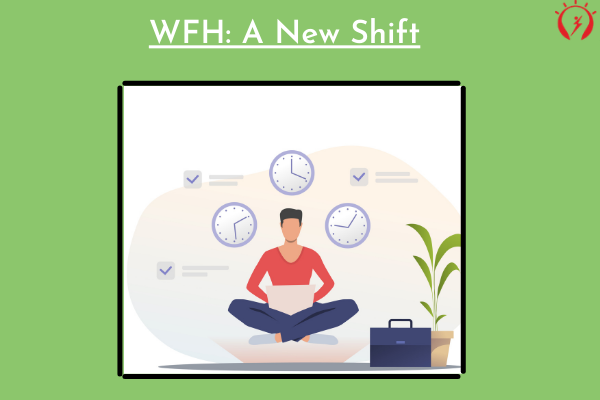 Thus, it is too early to conclude anything as it will only unfold with time. However, if you are curious to know that you have to be comfortable with this new culture. Then, it is absolutely yes.
Some companies may opt for a permanent WFH option. While others may opt for a partial one depending on the requirement.
Undeniably, on-screen communication is gradually replacing off-screen. Therefore, it is imperative accustomed to the changing times.
Are companies rethinking their working approach? | Recent Report
Lately, a Forbes Report points out how more enterprises are shifting their working styles towards partial remote working. While the 2020 year moved us to WFH working for all the obvious reasons. It seems that it is continuing this year as well. Very evidently, because collective health and well-being is the foremost priority.
It reports that by 2025, up to 70% of the total workforce will be working remotely for a minimum of 5 days.
Various industrial leaders also talked about an unexpected shift towards a permanent work-from-home culture. The Gartner CFO  survey highlights how almost 2/3rd of the workforce plans to shift towards remote working permanently.
How to ensure a healthy work-from-home culture?
Now since for some time, the work will continue from home. Therefore, every professional must keep in mind the following requisites. Offices bring a particular discipline. Here's how you can a healthy environment while working WFH:-
1. Create your own professional space,
2. Ensure that your internet connectivity doesn't dose off
3. Conduct a healthy discussion with your roommates/family members to avoid any disturbance during the working hour
4. Have regular virtual meetings with your manager/boss/teammates to maintain ensure that everyone is on the same page.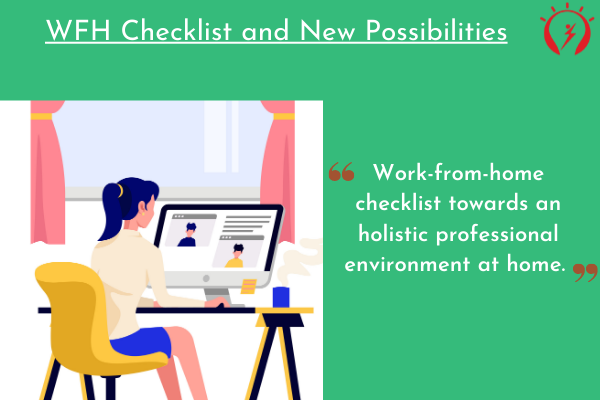 New possibilities and expected changes after work-from-home
Yes, many things cannot be acclaimed absolutely. However, you need to understand that there will be a new normal. It may not be seen in the offices or under certain professional guidelines. However, it is evident at an individual level. The swift shift in the collective mindset is happening. So what are the expected changes after the incorporation of this new working style:-
1. The focus on working hours will drastically reduce. After all, quality is the primary need of the hour.
2. Virtual monitoring is required in this situation. Offices are either employing their common monitoring portals or are using other tools like Timely, Time Doctor, etcetera.
3. This style will push the working ecosystem towards a feedback oriented approach. Since now there won't be direct communication between the managers or the employee to track the growth. As the result, constant feedback will help them demarcate the latest development. Thereby, ensuring a continuous flow of communication.
Thus, it is evident how WFH is reflecting a ubiquitous influence in the present professional life. So go all out and give your best shot to some of the best jobs available in the market.
Conclusion
Every time calls for changes in different forms. Though the present situation has been an unavoidable circumstance wherein everyone had to switch their working styles. The global lockdown had become a chance to look within. While many had to suffer the severe repercussion of this sudden transpose. However, adapting to this shift is the solution to keep going. The situation may end after a certain span of time. However, the immutable impression it will last on us will surely not lead us back to the old ways.
All the best!
Get in touch