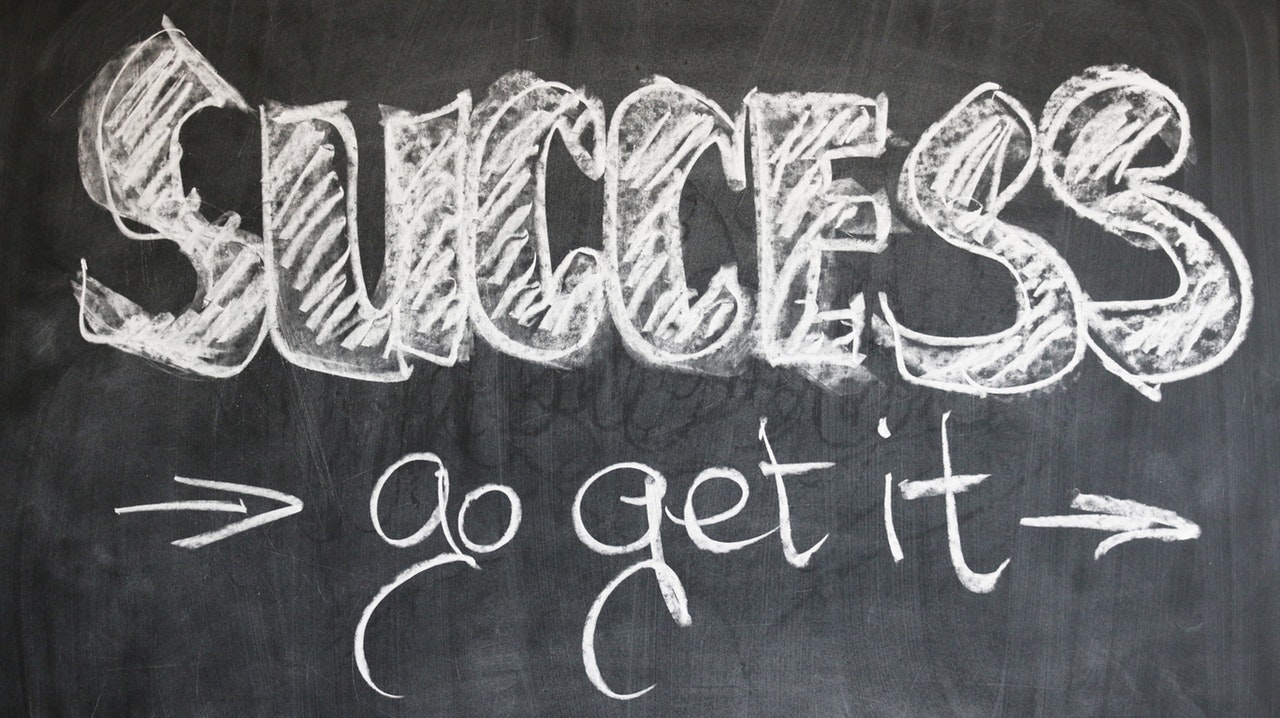 India has long proven its mettle in the IT sector with the world looking towards the country for any kind of IT support. This has only increased the demand of IT professionals in India, and a lot of IT graduates do crop up every year from several engineering and diploma colleges.
However, with so many IT graduates trying to bag a job and kick-start their career in IT companies, it becomes essential for them to understand the nuances of having a stable career.
So, what we are going to discuss today in this article is a series of career success tips for freshers joining an IT company.
These career success tips will explain to you how to keep up with the pace of a new job, avoid any kind of miscommunication, and Dos and don'ts of your first job.
Tip 1.

 Always look presentable
Looking presentable is the least required of a fresher joining an IT company, or that's what you thought of it as. While the main focus will obviously be on your abilities, do not underestimate the importance of looking presentable, neat and smart.
This will also help you cast a good impression on your colleagues and superiors and in turn help you connect with them more; both, in a personal and professional capacity.
Tip 2.

Show respect
One of the very important career success tips is to be humble with your colleagues and staff. Whether your colleagues and teammates are your age or older than you, it would not go amiss if you show them respect.
Respect is a two-way street, and to gain the respect of the people in your new office you would have to learn to treat them as such. However, while you don't have to get too friendly with anyone, maintaining a cordial relationship will only do you a world of good.
Tip 3.

Sport a smile
People tend to generally like those people who have a friendly appearance. In fact, wearing a smile can actually make other people want to help you out when you are in trouble.
So, even when burdened by a lot of work and impending deadlines, care to smile. This will also reflect the positive side of your character and make the corporate life so much easier for you.
Tip 4.

Punctuality
This is one of those career success tips, which you would hear from most of the experienced lot. If you are looking to succeed and make it big in life, then punctuality is a must.
In an IT company, a candidate's punctuality can go a long way in determining his success.
So, come to the office on time and avoid situations where your boss needs to wait for you. Being an early bird can have lots of benefits apart from ensuring that you are (mostly) sorted as you don't have to rush through things.
Tip 5.

Prepare your mind for a rigorous training schedule
It is always advisable to prepare yourself to embrace the future challenges associated with an IT company. IT companies are famous for their grueling schedules and deadlines. So, being prepared for these possibilities will keep you happier and help you face these challenges better.
Also, many companies conduct onboard training sessions. The essence of these sessions is to make you more familiar with the kind of environment you will be facing and get better prepared to handle stress.
Tip 6.

Build relationships
Another important one from the list of career success tips. If you want to succeed in an IT company, learn who is who of the company and build a relationship. This will help you gain crucial inputs from other professionals as will help you immensely in your job as a fresher.
Also, building relationships is a part of the networking process. Networking with the right people at the right time in your career can help you in the future too.
Tip 7.

Stick to professionalism
The IT sector is that kind of an industry which requires you to be a professional to the core. Here your professionalism can help you claim the ladder of success.
Therefore, adhere to the guidelines set by your superior to execute a task. Communicate with them when required and try to meet the deadlines. In case you are unable to do so, then talk to them about it and tell them the issue you are facing in the task.
Tip 8.

Don't Gossip
If you want to succeed as a fresher in the IT industry, then you must keep your head above the office gossips.
Gossiping too much can leave a poor impression on others. So, try to avoid it at all costs, especially if you don't want to get in the bad books of someone else.
Tip 9.

Take stereotyping in your stride
Many would treat you as a kid as you are a fresher. However, don't take things to the heart and try to see the positive in them. This is one of the most helpful career success tips you can remember.
You might realize during the first few months that many of your seniors or colleagues will be hesitant about trusting you with any important work. They might have their reservations about you.
However, instead of feeling low about it, try and take things constructively and use it as an opportunity to prove yourself. Once they realize how serious you are about your work, they will trust you more.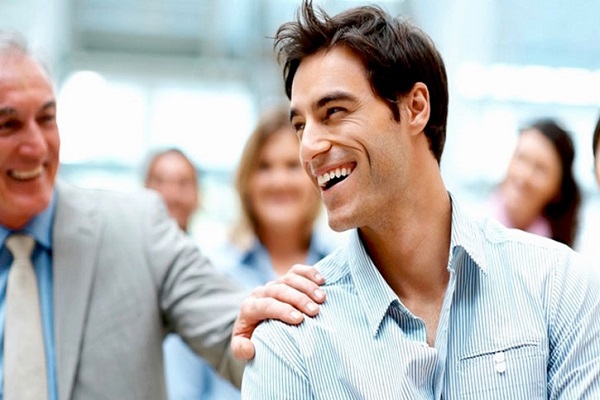 Tip 10.

Communication skills
Great communication skills are a must and are a part of every career success tips list. So, build on your communication skills to garner success. Effective communication will help you put across your ideas and queries across effectively and assist you in making considerable progress in the industry.
Tip 11.

Know about your company
Not only one of the best career success tips for freshers joining IT company but for any newbie looking to start their career. Be aware of the policies and functional aspects of your company.
By knowing about your company, you would have an upper hand in executing all your office related activities. All the rules and regulations would be clear in your mind and you will have an easier timing transversing through things when you know your company well.
Tip 12.

Say no in an appropriate manner
Saying 'no' and in such a way that it doesn't offend the other person can be one of the hardest things you will have to learn. However, if you really wish to thrive in an IT company, then you will have to learn to say no in an appropriate manner.
If you become a 'yes' man, then many people will try and take advantage of that fact. It will, in turn, restrict your growth and make you seem unsuitable for the workplace.
Tip 13.

Importance of workplace attire
In continuation to one of the career success tips mentioned at the beginning of this list, workplace attire is equally important and must not be sidelined.
Observe how other people come dressed to your office. If the atmosphere is friendly yet informal then adopt that. However, if more people prefer formals over casual jeans and tees, then you do the same.
As for the first day in the office, stick to the formals, it will make you more confident. Go for solid colors and don't try something too funky or glaring.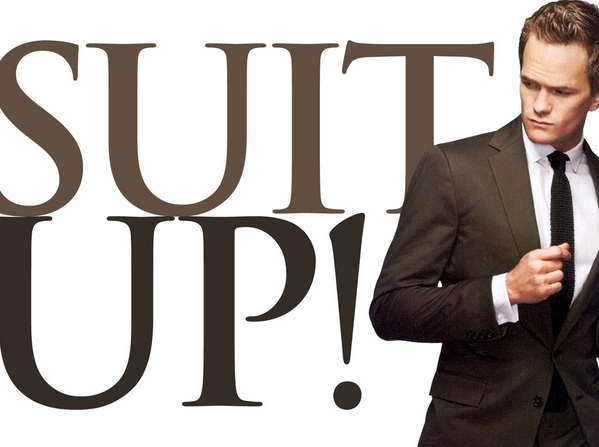 Tip 14.

Never bad-mouth your colleagues or superiors
By bad-mouthing your colleagues or superiors, you stand at the risk of losing all your credibility. Hence, a better thing to do would be to never say bad things about anyone. When you bad-mouth about someone in the office, your image can be dented severely.
Also, it might get you in trouble if your superiors or colleagues get a wind of it. This is one of those career success tips which you should never forget.
Tip 15.

Be passionate about your work
Passion for work would always translate into success in an IT company. So, look at the bright side of your work and execute all task with passion. Being passionate about your work will also help you meet deadlines and keep you happy and fulfilled.
Tip 16.

Follow the footsteps of your seniors
Your seniors have been in the industry longer than you and they know many things which you might not know. So, try to follow the good qualities of your seniors. See how they try to meet the deadline, plan their work or the strategy that they follow.
Tip 17.

Take criticism constructively
One of those career success tips which would help you become wiser and more professional with time in your career is learning to take criticism. Understand that you are not perfect and a fresher you are bound to make mistakes. Don't try to shift blames or play unnecessary blame games. Instead, learn from all criticism and grow.
So, take all criticism positively and gratefully.
Tip 18.

Adhere to deadlines
Deadlines are really an essential aspect of an IT company. There are a lot of things riding on a work that you might be doing as every work in an IT company is connected with another. So, master the formula of meeting deadlines, especially if you want to succeed in your fresher job.
Tip 19.

Undertake risks
Sometimes experimenting and taking risks can help you achieve exceptional results. So, always be on the lookout to think out-of-the-box and take necessary risks.
As a fresher, this is the best time for you to experiment as you might not get a similar opportunity in the future when lots of people and work will be riding on you.
Tip 20.

Set goals
Undoubtedly, one of the most important career success tips for freshers. Setting and knowing your goals is important if you want to succeed in an IT company and also excel at life. So, create a weekly, monthly and then yearly plan for yourself. Pen down things you intend to achieve and learn and work towards them.
Your first job is the grand window that can help you make a great lean into a future full of possibilities. So, grab this opportunity with both hands and translate your endeavors into success in the IT world. Keep a tap on these career success tips and try to follow them to have a stable and successful career in IT. All the best!