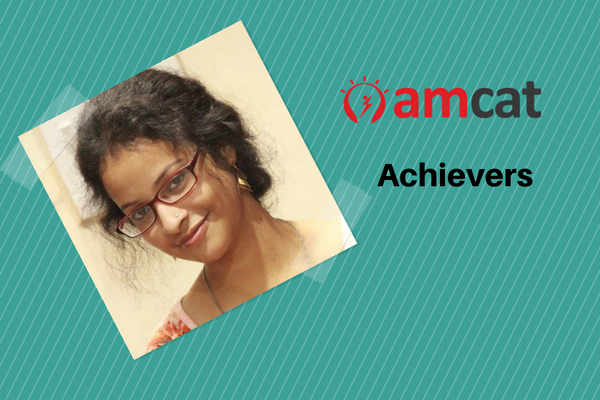 Meet Haimanti, a fresh graduate from Haldia Institute of Technology and know how she managed to kick-start her career straight out of college just by giving AMCAT.
Q: Tell us something about yourself and your career goals.
Being a student from Computer Science and Engineering background, my goal was to work with a reputed company where I can enhance my skill and knowledge.
Q: What difficulties did you face while searching for a job and how did you overcome those difficulties?
I was not getting a job which could meet my expectations. So, I took the AMCAT test in 2015 to overcome this difficulty.
Q: How long did it take to get your 1st interview call after AMCAT?
It took about 1 month to get my 1st interview call from AMCAT.
Q: Tell us about your experience post giving the AMCAT test and how AMCAT helped you in getting the job at Accenture?
AMCAT is a standard test for those who are seeking to get a good job. My result was satisfactory. After getting so many calls from different companies, I got call from Accenture. I got my admit card and went to attend the Interview. There was two rounds- 1) Technical round, 2) HR round. I cleared the rounds. And, the dream was fulfilled. I got placed in Accenture.
Q: How many interview calls did you get after taking the AMCAT?

I got more than 100 interview calls after taking the AMCAT test.
Q: Would you suggest other job seekers to take AMCAT? If yes, why.

Yes. I would definitely suggest other job seekers to take the AMCAT test. The reason is, you will get a lot of opportunity in finding a job of your dream. You can attend as many interview as you want and get placed.
She further added, "I would like other job seekers to take the AMCAT test, score well, prepare for the interview and get placed. Get your dream job. ALL THE BEST."