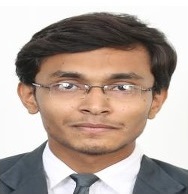 "AMCAT provides a detailed feedback report which describes the test taker's strengths and weaknesses. AMCAT takes you a step closer to your dream job."
Misbah Uddin, Kanpur Institute of Technology-2016 Batch

Aspiring Minds: Tell us something about yourself and your career goals.
Misbah: My name is Misbah Uddin. I have done my engineering from Kanpur Institute of Technology in Elections and Communication. My career goal is to become a knowledgeable engineer and work with full determination and dedication to achieve organizational as well as personal goals.
Aspiring Minds: What difficulties did you face while searching for a job and how did you overcome those difficulties?
Misbah: I did face many problems while searching for a job. There were hardly any platforms to showcase my skills and knowledge. But, thanks to AMCAT I got an excellent opportunity to prove my technical as well as interpersonal skills.
Aspiring Minds: Tell us about your experience post giving the AMCAT test and how AMCAT helped you in getting the job at NIIT Technologies Limited (CAMPUS)?
Misbah: AMCAT played a vital role to enhance my skills. It is because of AMCAT that I got placed in NIIT. And I am really very thankful to team AMCAT.
Aspiring Minds: Would you suggest other job seekers to take AMCAT? If yes, why

Misbah: Yes, absolutely. AMCAT provides a detailed feedback report which describes the test taker's strengths and weaknesses. AMCAT takes you a step closer to your dream job.
Aspiring Minds: Would you like to share some tips which can help other job seekers in getting a good job?

Misbah: Good communication, technical skills and confidence are some of the skills that are required to get a god job. Also, facing the interview with a clear mind and positive attitude is necessary.