Getting a good IT job for freshers in this tough job market is really a big deal today. Let's see how Vishal managed to kick-start his career in the IT industry straight out of college.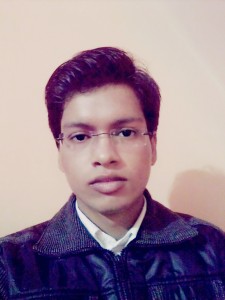 "It is a wonderful platform for experienced as well as freshers."
Vishal Gupta, Northern India Engineering College, 2016 Batch
Aspiring Minds: Tell us something about yourself and your career goals.
Vishal: My name is Vishal. I'm a fun loving person and always keen to learn new things. You can call me a person who is born to make an impact.
Aspiring Minds: What difficulties did you face while searching for a job and how did you overcome those difficulties?
Vishal: Most of the big companies need references and I hardly had any. This was the main difficulty that I faced.
Aspiring Minds: Tell us about your experience post giving the AMCAT test and how AMCAT helped you in getting the job at Afforda Technology Pvt Ltd?
Vishal: AMCAT test helps freshers a lot in getting their first job. It gives them an opportunity to face interviews with good companies and most of the companies consider. AMCAT test as a first round of selection process.
Aspiring Minds: How many interview calls did you get after taking the AMCAT?

Vishal: I got around 10-15 interview calls.
Aspiring Minds: Would you suggest other job seekers to take AMCAT? If yes, why.
Vishal: Yes, I'll suggest everyone to take AMCAT, it will give them several opportunities according to their eligibility and performance in AMCAT. It is a wonderful platform for experienced as well as freshers.
Aspiring Minds: Would you like to share some tips which can help other job seekers in getting a good job?
Vishal: It can take some time to get that dream job of yours. All you have to do is stay motivated and strong. All the best!
To get that dream IT job of yours take the AMCAT test today!