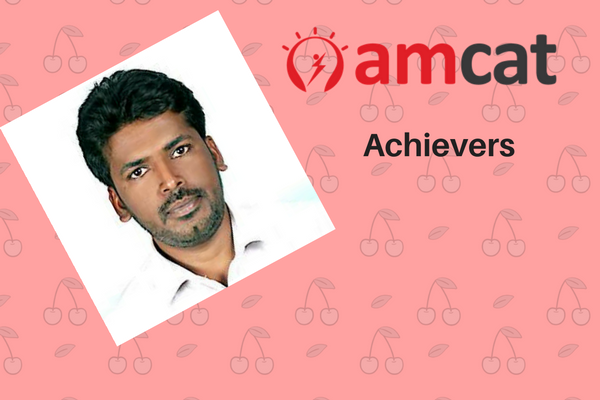 An IT job for freshers, that too with an MNC? Quite a big deal in this tough job market. Don't you think so?
Let's see how Ram Swaroop Kushwah, a fresh graduate from Jaypee University of Engineering and Technology managed to kick-start his career straight out of college just by giving AMCAT.
Q: Tell us something about yourself and your career goals.

My name is Ram Swaroop Kushwah. I completed my B.Tech in Mechanical Engineering at Jaypee University. I always wanted a good job in a good company.
Q: What difficulties did you face while searching for a job and how did you overcome those difficulties?
I faced many hurdles during the job search and AMCAT provided me the right path considering my capabilities and strengths.
Q: How long did it take to get your 1st interview call after AMCAT?
I got the job in 15 days after taking AMCAT.
Q: Tell us about your experience post giving the AMCAT test and how AMCAT helped you in getting the job at WealthChaser Global Research?
I took AMCAT test in my college and got good scores in the same that gave me a lot of job opportunities.
Q: How many interview calls did you get after taking the AMCAT?

Many.
He further added, "AMCAT is the best platform for freshers as well as experienced ones. You get a lot of opportunities through AMCAT."
He also thanked AMCAT by saying, "After completing my graduation, it was difficult for me to apply for any company, but AMCAT solved this problem. Thanks to AMCAT for your support and suggestions."