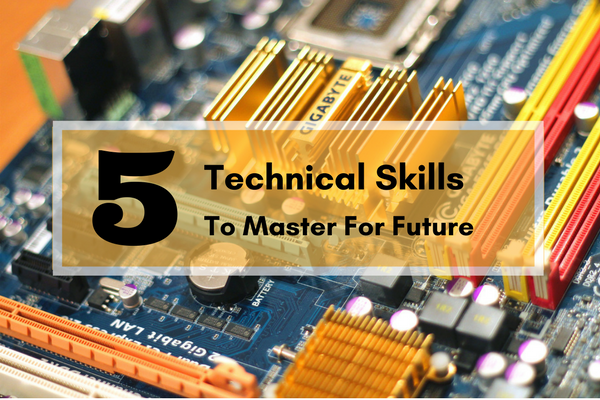 Confused about the ongoing debates around employability and how tough it's now becoming to snag fresher jobs? There is a way to which you could turn this into a cue to upgrade yourself and become the best possible hire. How? By keeping an ear to the ground, listen to their feedback and arm yourself with the technical skills and expertise that they are looking for.
So, this time we are looking at the five key technical skills you should master for the future, which will definitely up your employability and so, your overall chances of nailing a great job during your job search.
Top Technical Skills for the Future:
Move over Office, Presentation and Languages. These are the technical skills that can really elevate your chances during a job search or when you go in for an appraisal cycle. Chosen on the basis of employer feedback, we now make the case for why these are relevant to you.
These technical skills were chosen on the basis of skills that employers generally cite as components that they look for.
1. Data Science and Visualisation: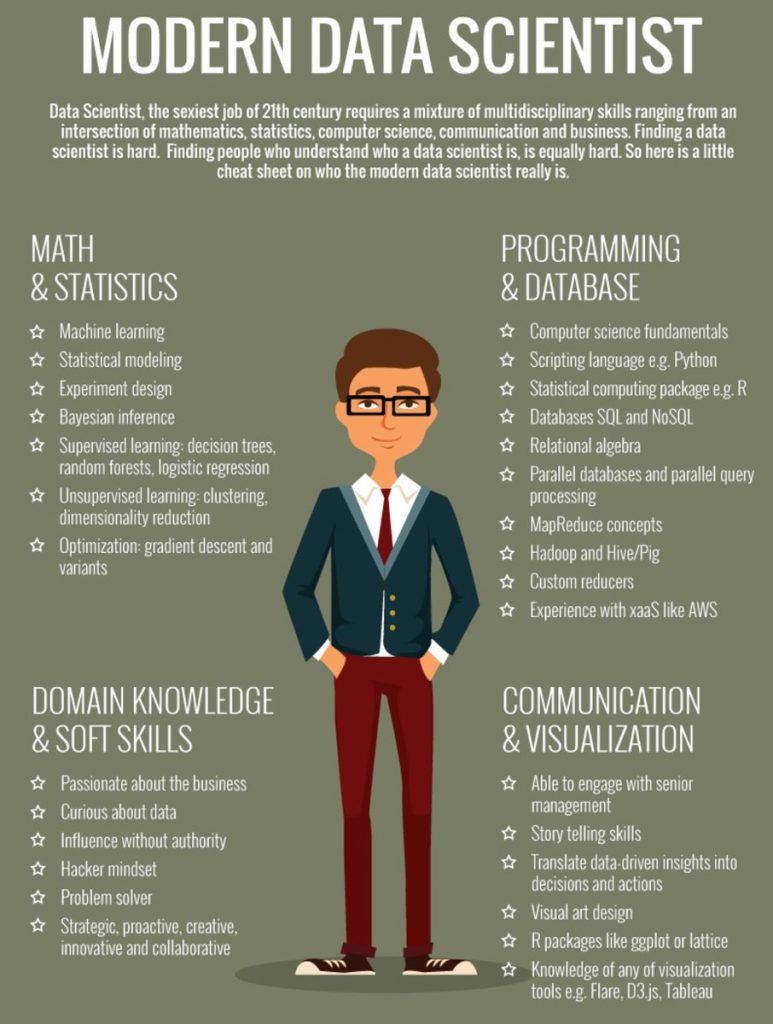 Data Science (Expanded to Data-Driven Science) is an interdisciplinary study of extracts insights out of data. Akin to data mining, it involves a decent command over mathematics, technology and business acumen to take it up.
Understanding big data, making sense of it and using these insights for professional gain and success, is a perennial, real-time need worldwide. And so, the scope and longevity of data science jobs are immense. In India, there would be a need for nearly 2,00,000 data analysts by 2020*.
Virtually every company and every sector requires data scientists and many take up the career stream for high salary packages (average salary for data scientists lie around Rs 620,244 per year, as per Payscale).
Specifically, in data science, these are the technologies you should pick up on:
Data Mining / Data WareHouse
Machine Learning
Clinical data analysis
Quantitative Analysis
Product intuition
Data Visualisation and Presentation
2. Cloud and Distributed Computing: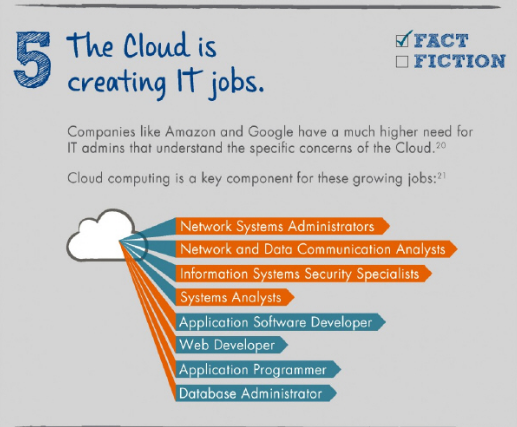 Cloud Computing is a fundamental reality on which most businesses, enterprises and systems run these days. It refers to the use of large-scale, network-hosted servers to store, process and manage data. As data management happens over the internet, it is easier to collaborate, gain services across different locations over a cloud network, than an in-house system.
Distributed Computing, meanwhile, refers to a task-sharing mechanism between different computers, connecting users with resources in a structured, cost-effective way.
The scope for Cloud Computing and Distributed Computing in India is immense and transformative. It can fuel cost-effective business solutions for startups, SMEs and established large-scale companies. The CISCO Global Cloud Index whitepaper claims that 83% of all data traffic would be on the cloud in the next two years.
Specifically, these are the technical skills you need to master in Cloud and distributed computing:
Enterprise Cloud Migration
Application security
Cloud enterprise application development
Containers
3. Mobile Development: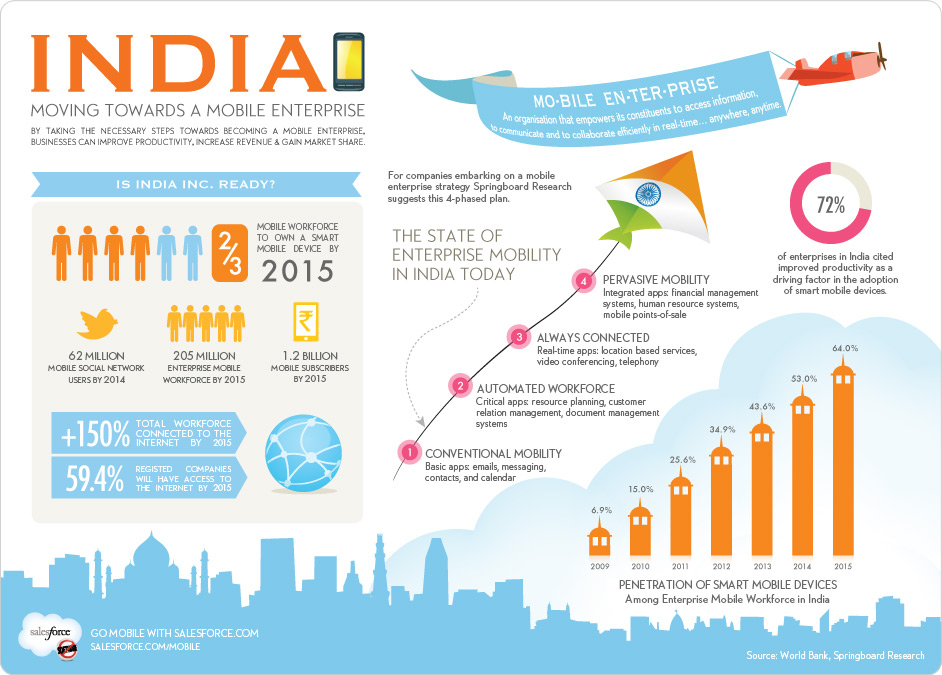 With nearly a billion mobile users in India, the scope of mobile development has been on a fast track for the last 20 years. Developing apps, fixing interfaces and delivering better experiences on handheld devices come under the purvey of mobile development.
The scope of mobile app development is not just restricted to platform-specific apps like Android or iOS. Virtually, all solutions can be optimised for the mobile field – from M-Commerce to learning solutions, healthcare needs to finance and workplace solutions. There are nearly 2.8 billion apps listed on the PlayStore (and counting) and most follow freemium models – enticing higher engagement, a loyal customer base and then moving towards revenue.
Here are the technical skills that you need to work on, specific to mobile development:
 Responsive Design (covered ahead)
Objective C
Angular JS
Adobe PhoneGap Framework
iOS
4. User Centred Design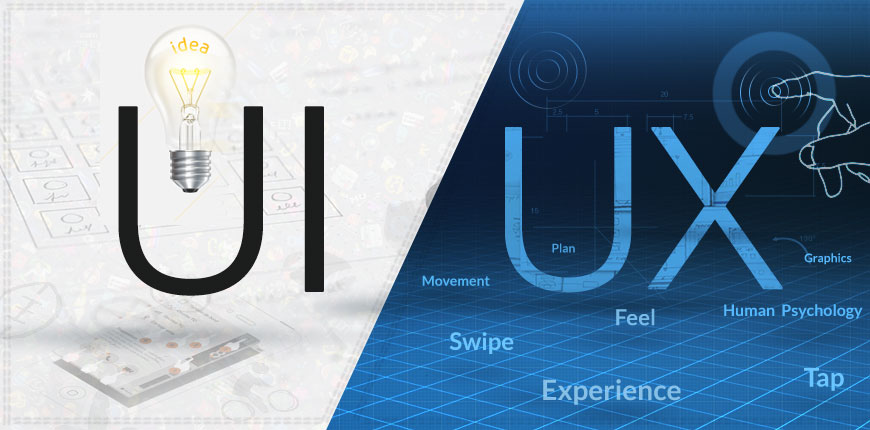 The user-centred design (UCD) stands in direct relation to the strides in mobile app development, cloud computing and working towards newer solutions. Keeping the user at the centre of each solution, this approach is iterative in nature, serving them in utility, design and ease of use.
UCD covers both user interface design and user experience design and is needed in virtually every business and solution with a digital presence – online, on mobile. UCD Design individuals need to top up their established abilities in visual communication, design aesthetics and the will to iterate with the following technical skills:
UX Research and UX Writing
Wireframing and rapid prototyping
Tablet and Mobile responsive design
Agile and Lean UX
Service Design
Crowd-sourced design
Participatory Design
Persuasive design
 5. Cyber Security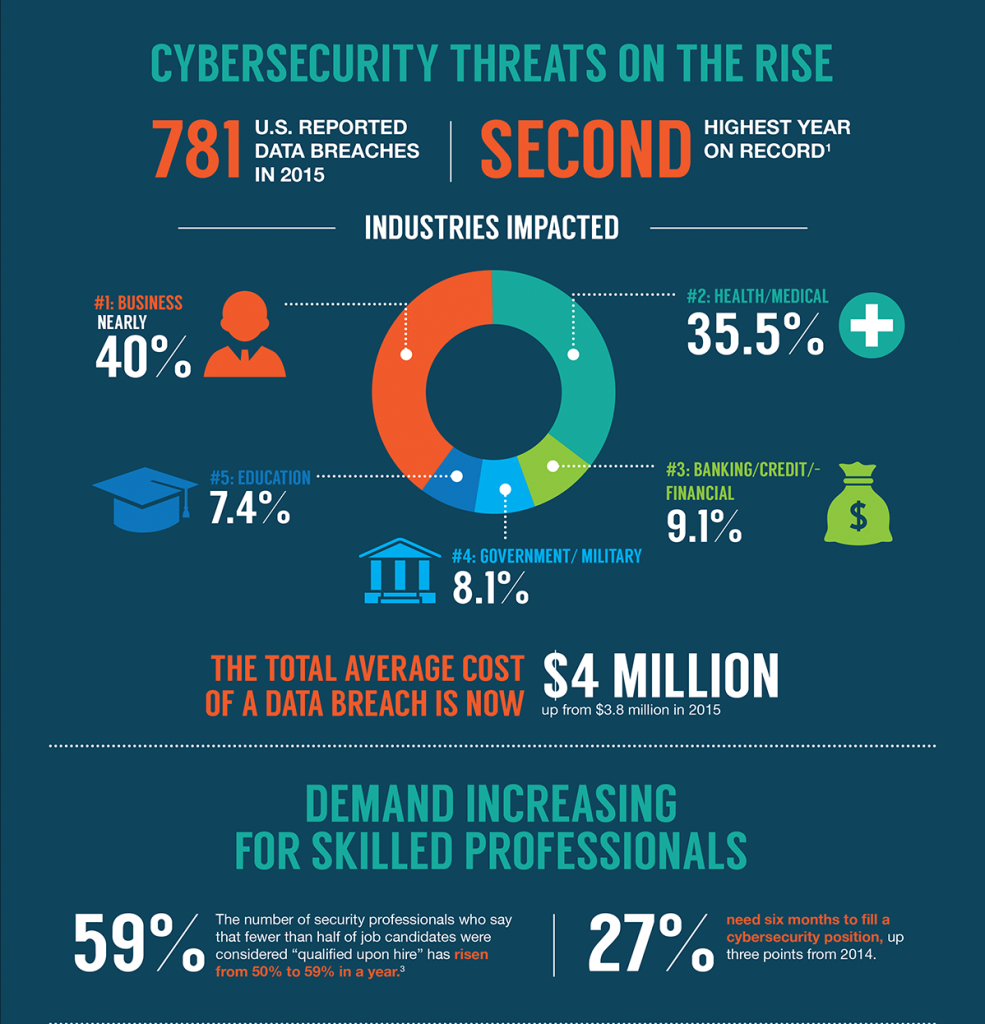 This trend towards more and more life and businesses online, leads to the need to safeguard these interactions and transactions, through Cyber Security.
Globally, the Cyber Security market is expected to grow exponentially till 2025 – with a compound annual growth rate (CAGR) of 7.99%. In India, the challenge for cybersecurity is big – there is a 300% hike in cyber crimes from 2011 to 2015. Companies are already taking steps for Cybersecurity – investing 30 to 40% of IT budgets in security measures. Increasing digitisation and smartphone penetration will only increase the scope of the market.
Here are the specific technical skills in cybersecurity that you should focus on:
Network Security
Application Security
Cloud Security
Data Security
Penetration testing
We hope that you were able to pick up points to on work on in this list. Share your feedback with us in the comments section or on our social platforms!
* As per the 2016 Employment Outlook Report by TeamLease Services