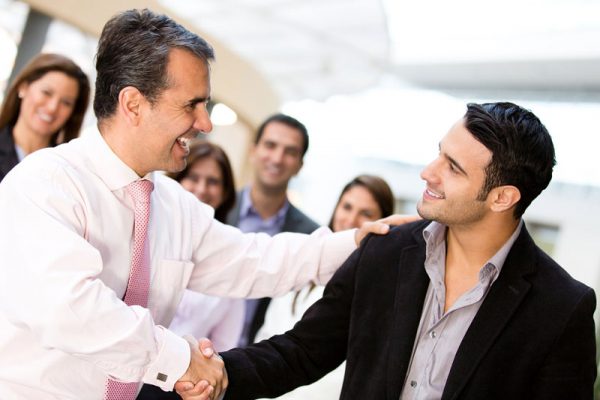 Getting yourself a job was tough. There is no second thought to it, but sustaining yourself well on the job is tougher. It is important to have a proper conduct while you are at your place of work. Figuring out how to behave properly can be hard. So, we have listed top 5 things you should never, ever do at work:-
Clash Royale HackClash of Clans HackMy Cafe Recipe Stories HackGolf Clash HackPokemon Duel HackMobile Legends HackSuper Mario Run HackRoblox Robux HackClash Royale Cheat HackYugioh Duel Links Gems and Golds HackStreaming Movie Online 2017
Get involved with your boss

This one is something that should be avoided at all times. You should certainly take care of this if you are new or thinking of getting into a relationship with someone senior in your team. A big NO-NO. Getting involved with your boss might create problems not only today but in the long run as well. Avoid it as much as you can. It's even riskier if you choose to pursue a relationship with your senior just to climb the ladder. If things screw up, who do you think will be at loss?
Leave the personal matters at home
Don't carry your baggage to the workplace. You had a fight with your boyfriend or your best friend is getting married or you had a heated argument with your sister, your office is certainly not the place to discuss all these. This is highly unprofessional- you will not only cut your productivity but also the productivity of the co-worker with whom you are discussing. Try your best to figure out what to talk, when to talk and with whom to talk. A certain amount of personal discussion is fine but it again depends on the person with whom you are sharing.
Say something when angry

'What has been said cannot be unsaid.' Don't say or do anything that you will regret later. There ought to be situations every now and then when you will get frustrated and angry but it is very important to keep your cool. Drink a glass of water, take some deep breaths, relax and then take any further step that you need to. Talk to your boss or the HR department if you think that there is something absolutely wrong going on. Yelling, screaming, punching, disregarding, sending hate emails, texts or confronting anyone are certain things that you should try to keep away from. Don't try to spoil your job, value it(Remember how hard you tried to get it!)
Overuse of social media, internet, and cellphone
Wow, those vacation pictures of your friend are really cute, but shouldn't you be working? Your organization can track all your internet activities. So, beware. If your work revolves around social media then use it for official purpose only. Do you need to discuss the delicious food you had last night from the new Mexican restaurant with your friend? Sure. But, call her during your break or on the way home not during working hours. Limit the time you spend on WhatsApp, Snapchat, and Instagram. Also, stop doing that online shopping no matter how tempting it may look. Use your time in office to do some productive work that can add value to the organization.
Gossip or backstabbing

Shun it. This shows that you are an immature, untrustworthy and disloyal person. It really doesn't matter whether you genuinely think that your colleague didn't deserve the promotion, or someone else is being treated partially or you are overburdened with work purposefully – discussing and dealing these in a wrong way is not going to help, rather, it will add to your list of problems. Insulting, gossiping or disregarding someone at their back is not going to benefit you in any form. If there is something which is difficult for you to take then the best way is to go and talk it out with the concerned person. Don't be the 'gossip king/queen.'
You want to be the one who is liked by the co-workers and appreciated by your boss because of the hard work you put in every single day. So, try to avoid the above-mentioned things and you will be an asset to the organization.