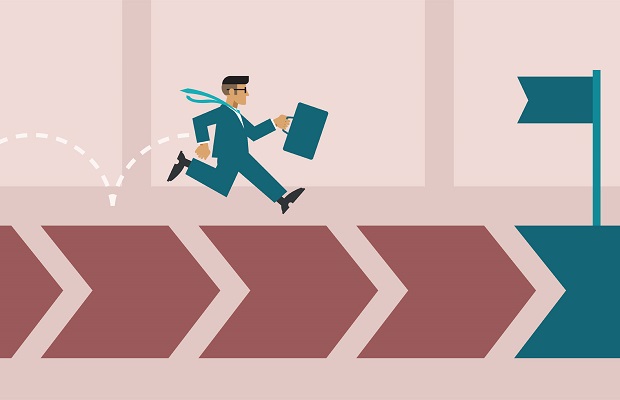 You might already know that getting a job and a good, high-paying job at that is not as easy a task as we had grown up thinking. You need to work tooth and nail and run the fastest in the rat race to get a decent job. And, in this race, you will need all the help that you can get. That is why, we have brought the amazing benefits of AMCAT Premium, to help you get job ready.
But what is AMCAT Premium? And, what are the benefits of AMCAT Premium?
All about AMCAT Premium
AMCAT Premium is your one-stop-shop when it comes to jobs and job preparation. AMCAT Premium is an AMCAT preparation tool, your guide to doing better in job interviews and your companion as you look to perfect your resume.
It is a three-in-one package meant to make it easier for you to find the perfect job. For more info on it, you can read how AMCAT Premium can help you get a job in three simple steps.
However, that is not all; there is more to the numerous benefits of AMCAT Premium and why you need it.
Benefits of AMCAT Premium
– Your personalized AMCAT Preparation guide
It is no secret that most companies rely on the AMCAT exam and its effectiveness. AMCAT helps candidates look beyond their semester marks and college name and get jobs purely on the basis of talent. It helps companies find people who are actually skilled enough to take on challenging responsibilities.
Wrapped in the packet of AMCAT Premium is prepAMCAT. PrepAMCAT is one of the latest offerings by Aspiring Minds and can help you test your preparedness for the final test. It allows you to give a mock AMCAT test and follows the same question and module patterns.
At the end of the test, you get your score and get a thorough understanding of the areas you need to work on more and what are your strengths.
– Creating a unique job resume
Another bundle that comes with AMCAT Premium is Resume Buddy. With Resume Buddy you can craft your own unique resume.
Many people end up copying a same set pattern which their friend or their siblings followed. They don't say anything unique with their job resume.
You might think that with so many doing the same course, or opting for the same path in career development, how can you bring something unique? However, it is not the information that you give but how you present that information that matters the most.
You can go all out and use different hues and put your personality out there. Or you can play it safe and keep your job resume petite and docile. However you want it, Resume Buddy gives you the option to craft something unique.
– Numerous job-specific resumes
One job resume is well and good but you can't use the same resume everywhere, can you? Every job has certain requirements. If you read the key skills or job description or job requirement section, you will realise that not every recruiter is looking for the same thing.
When every recruiter is not looking for the same thing, how can your same-said resume work every time? And, that is why, you need to create job-specific resumes for your resumes to even be relevant.
With AMCAT Premium and Resume Buddy, you get that option.
Note:- You will also get personalized and potential interview questions after completing your resume through Resume Buddy to prepare for the next step of the job search better.
– Getting you prepared for job interviews
Mock-AI is the third offering in the package and it is the last piece you need to be prepared to get any job you want. Mock-AI helps you nail for job interviews and it does so by making sure that you are prepared from head to toe.
Answering questions in an interview might seem like an easy task. After all, if you have prepared well and are clear on the basics, it shouldn't be much of a task for you anyway.
However, answering questions is one thing, and impressing with your answer is another. AMCAT Premium guides you through that. With Mock-AI your body language – how confident you were, how much and how often you smiled, and even whether you looked the interviewer in the eye or not is accessed.
Your body language plays an important role in helping you nail the job interview and the preparation guide provided at the end of the test helps you through the nuances of it.
– Friendly on the pocket
Buying these three products separately, though great for you, can be slightly pricey. When brought together as AMCAT Premium, you get great discounts on all the products and enjoy the same benefits at a much lower price. And, who doesn't love a good discount, right?
You can enjoy the triple blast of AMCAT Premium at a discounted price of INR 999. However, if you have not already scheduled the AMCAT test, then it is advisable that you purchase both the test and AMCAT Premium together.
Pocket-friendly, a perfect AMCAT preparation guide, works on your interview skills with you and helps you on with your resume every time – this sums up what AMCAT Premium is all about.
And, here is one bonus benefit of AMCAT Premium for you
Understands the value of your time
AMCAT Premium is three products rolled into one. It is a simple step process that you need to follow without trying to manage three products separately.
AMCAT Premium knows how valuable your time is and with this one-stop shop, you just need to click one button to get all the benefits you need.