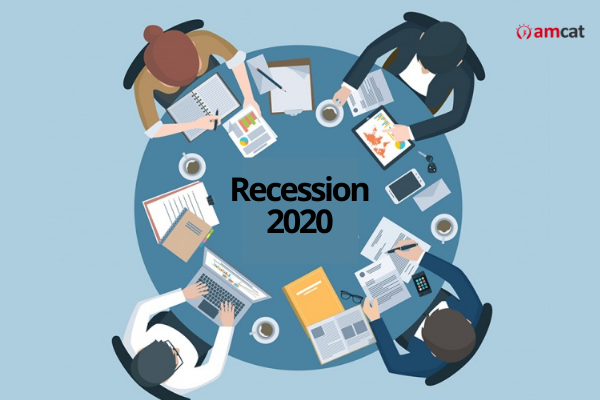 The coronavirus pandemic has severely impacted the Indian economy. The spread of COVID-19  has led the country into a nationwide lockdown which has disrupted business across diverse sectors. Due to the large impact of the pandemic on the country's businesses and economy, it won't be wrong to say that recession is just around the corner.
Over the last few decades, India's IT industry has been the leading sector to economic growth and prosperity. However, COVID-19 effect on IT companies will lead to a significant slowdown in growth. With the restriction on the movement of people, the IT industries' ability to deliver projects could get severely impacted.
Continue reading the blog to better understand the impact of the recession in 2020 on the IT industries and what steps are been put in place to overcome the upcoming challenges.
Closely Monitoring Expenses
To keep the IT industries stay afloat, companies are closely tracking both fixed and variable expenses and looking for ways to cut the ends. Many companies have cut their infrastructure cost by implementing permanent work from home.
Others are comparing revenue with expenses and trying to find temporary solutions for the economic problem.
Implementing Short-Term Policies
It is difficult to say when this pandemic created economic crisis will subside, that is why the companies are now preparing for worst-case scenarios and planning for short term basis. For instance, almost all companies have stopped spending on travel, marketing and rent for the next 3 months.
Moreover, there is a salary cut of at least 25% for the executive class employees and companies have put a halt on bonuses as of now.
If the pandemic doesn't stop for the next 9 months to a year, then the companies might have to reconstruct their business strategies. They will have to reduce the variable cost of rent, salaries, appraisal and more by a huge margin.
Creativity To The Rescue
Companies are coming up with new ways to increase revenue by selling their goods and services. Shopping websites like Only, Vero Moda and more have come up with this new pre-paid way to generate revenue. Shopping companies are selling selective goods at a huge discounted price. You have to pay for the goods now and they will deliver them as soon as the lockdown gets over.
Moreover, companies like Amazon, Flipkart, Swiggy and more are already using the contactless delivery mode to ensure the safety of both the employee and the buyer.
Conclusion
Companies are coming up with new initiatives to safeguard both the organisation and the employees. Moreover, as sceptical as it might make you feel, companies are still on a lookout for potential candidates. Many of these companies are using AMCAT from home to shortlist candidates.
So, use this time of uncertainty and improve your candidature for the future. And, like all the difficult situation, this too shall pass because time waits for none.
Best of luck!