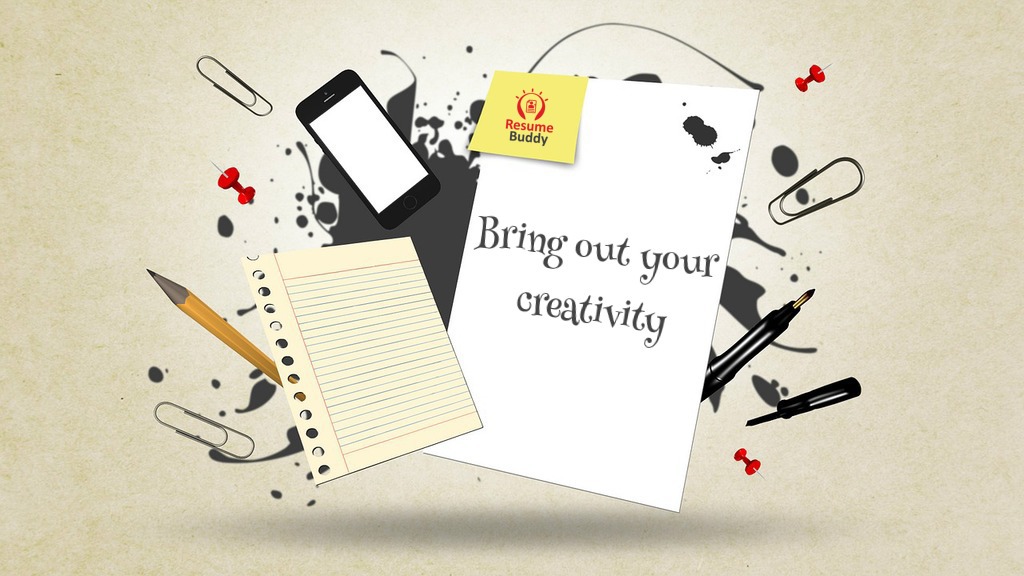 Who are creative people?! These are people who devise new ways to solve problems, implement solutions, develop strategies, or cut costs in order to make the business operations seamless and productive.
If you have creative skills which enable you to produce new and valuable results, you have a wonderful opportunity to list them on your job resume.
It is much easier to prove your creative skills on the job resume than merely mentioning them.
These days hiring managers are, exclusively, looking out for creative talent. The MNCs value creativity in the workplace as it provides a competitive edge over other players in the market.
Special Offer: Get AMCAT at just Rs.949/-. Use Code BLOG2019 at payment page. Hurry! code valid till 31st March 2019 only. Register Now.
If you feel you belong in one of these innovative, creativity-fuelled and, forward-thinking companies, you might want to make some changes to your resume format.
Now, to reiterate your creative skills on the job resume, follow the simple steps listed below.
How to reflect creativity?
Remember, a well-designed, professionally written, nicely formatted (in a PDF format) job resume is always an asset. This asset comes in handy during recruitment process where you are your very own publicist. Right from the resume format to fonts to language, all the elements of the job resume should reflect your talent and creative personality.
Actionable ideas
People don't get paid for having good ideas. Even the top management doesn't get paid to sit around and think ideas to solve problems. The people with best pay-checks are the ones that translate ideas into actionable plans, detailed strategies, and day-to-day tasks that can be carried out under a budget.
The ideas are useless, even worthless, if not put to action. So, if you want to demonstrate creativity in your job resume format, you should consider adding some real, hands-on, experience.
Highlight where you used your creative ability to overcome a challenge, solve a problem, invent a product/service or changed an unfavorable situation into a favorable one.
Think of the last big change you made with your creative ideas and put that in your resume.
Content is important
When demonstrating your creativity in the job resume, focus on content. Although, resume format is equally important, do not fall in the trap of 'flash over substance'.
Fancy words, unnecessary borders, cartoonish fonts, and your pictures do not, in any way, symbolize creativity.
Whether or not, you're applying for the creative jobs, your job resume should be prepped up with understandable and elite language.
You can use Resume Buddy for epic phrase suggestions and resume formats. The tool provided by AMCAT helps you prepare a professional-looking resume which can be infused with your creativity depending upon the job you're applying for. The tool is available as a part of the AMCAT Premium Package which is used by students to get job ready.
Showcase Problem-Solution example 
Fill your resume with little achievements and highlights. If these little successes can be attributed to your creative bent of mind then you must demonstrate that in your job resume.
During the interview round, pick these instances from your resume and elaborate on them. Tell a story or two where the problem identified was solved using a method that was a product of your creative mind. If you look at resume samples provided on AMCAT Website, you will have a better idea of how to exactly bring your problem-solving ability forward.
If you're having trouble showcasing your brilliantly creative mind skills on the job resume, try Resume Buddy. This tool will help you put together a top-notch resume in no time at all. The features of the too include 25+ resume templates, resume sample, word/phrase suggestions, auto-fill using social media and various resume formats available to download. The tool is a game-changer for job seekers. Try today!
Special Offer: Get AMCAT at just Rs.949/-. Use Code BLOG2019 at payment page. Hurry! code valid till 31st March 2019 only. Register Now.