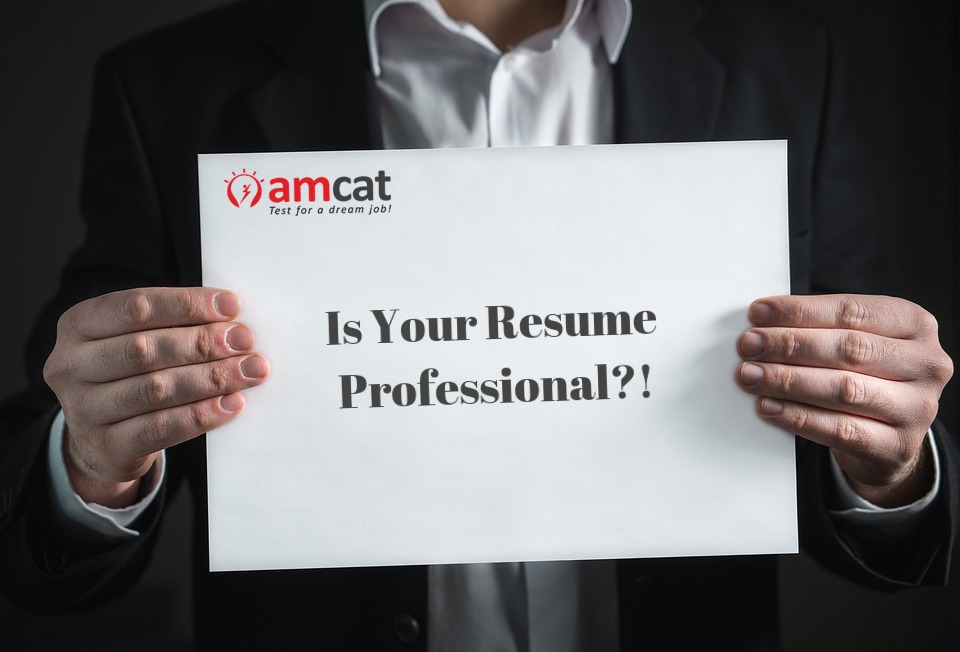 Resumes are quintessential to a successful job search. But let's be honest, resume building isn't so much fun. Given all the conflicting advice on the internet regarding resume design, resume templates and content, it makes it all the more difficult for freshers to craft a halfway decent one; let alone a professional resume.
There are tons of resume tips available online but none of them addresses the biggest question in the house – Where to begin to compile a professional resume?
Now we've done the heavy lifting for you so that you can create a knock-out professional resume design which packs all the necessary information in a presentable manner for the employer to look. We combed some of our best resume tips in one blog that will give you an easy-to-follow outline for a professional resume template that will wow the recruiters and hopefully lands you the job of your dreams.
Some tips and tricks to follow while creating that professional-looking resume design:
Design – It's easy to get carried away with fancy fonts and embellished borders while creating a resume. The best kind of resume design packs minimalistic elements that leave enough breathing space as well for content.
Show off your skills – Don't make your recruiters hunt for the most critical information on your resume. Be it your academic qualifications, technical skills, soft skills or certifications – Put them right in the centre. Your resume template should put out the most important information right in the middle for recruiters to see.
List your experience – This is one of the most important resume tips for experienced professionals who are looking to revamp their resumes. All the rich work experience and achievements that make you who you are must be clearly mentioned with accurate information. The name of the company, designation, date of joining, last date and job responsibilities must be summed up in this part of the resume design.
Quantify your experience – 'Lots', 'So much', 'Significantly' and 'Large' are some words you should strictly steer clear away from. Whenever you can and where available, use concrete data to back your words. It helps recruiters understand your capabilities and achievements better. If you have never done this in the past, we insist that you make use of numbers, percentages, and fractions as a part of your professional resume.
Be reachable – No one likes ghost resumes. Clearly mention your contact details like updated residential address, email addresses, and contact number. Choose or create job resumes that put this information right in the beginning.
Seek professional help – After all, you're all humans. You can't be masters of all traits. So, if you find yourself struggling with creating an impressive and professional resume, seek professional help.
Sometimes no amount of resume tips and advice can suffice creation of a good job resume. In such cases, you should try Resume Buddy, a recent offering by Aspiring Minds.
Resume Buddy is an automated resume building tool that helps build a professional looking resume by following aesthetically pleasing resume designs and informative resume templates.
It is a boon for those who have always faced rejection in the very first phase of the job hunting process. This tool works in a four-stage process to help you get the right resume design in the first place.
Step one includes choosing the right resume template out of the 25+ templates available.
Step two involves composing of resume by lifting your personal information from your social networking profiles.
Step three is all about publishing the resume in your desired choice of format. You can choose between a Word Document or a PDF File for your resume design.
Step four, after developing a desirable professional resume it's time to complete the application process with a decent cover letter and some interview preparation. A Resume Buddy owner gets access to all of this and breaks through the very first barrier of your job application process.
Creating a professional resume may look simple and easy, but can be as tricky to get it correct. Give wings to your dreams with Resume Buddy!