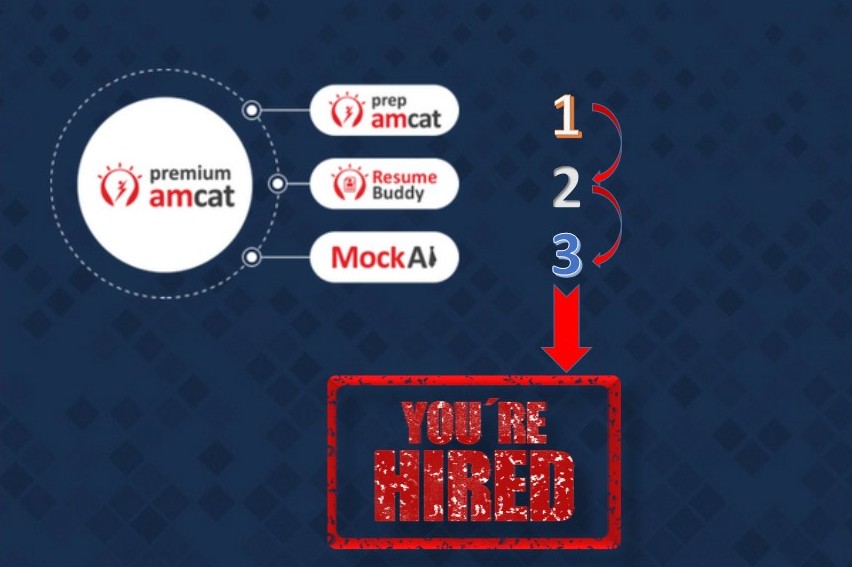 Unemployment or even under-employment is one of the issues that has been haunting the ountry for a long time now. And keeping the seriousness of the AMCAT exam in mind, we have got on our hands the ultimate answer to unemployment – AMCAT premium!
But how is AMCAT premium the answer to your underemployment? Let's find out…
Allows you to build on your skills
One of the prime offerings on AMCAT premium is PrepAMCAT, an AMCAT preparation tool. With PrepAMCAT you stand a great chance of doing well in the AMCAT exam and thus build on your skills set.
Additionally, doing well in the AMCAT exam can help add a ton to your job resume and thus make you more job ready than ever.
An opening to apply for the best jobs
Doing well in the AMCAT exam also mean that you get introduced to a lot of latest job openings and find the opportunity to apply for the best jobs around. If you check the AMCAT jobs portal, you will find a lot of job openings according to your interest. You can apply for all these jobs based on your AMCAT score and expect a call back.
Getting you job ready
An integral part of getting job ready is knowing all about the profile you want to apply for. That means, reading the job descriptions, checking out the company profile and knowing about the common interview questions and answers.
So, with AMCAT Premium you also get the opportunity to enjoy all the aspects of AMCAT and get job ready in the process.
Resume ready
The second offering of AMCAT Premium is Resume Buddy; a resume building application. One of the most important methods of introduction on a job search is your job resume. That is why your job resume needs to be really up to the mark and super impressive.
With Resume Buddy you get the opportunity to write the perfect professional resume, avoiding the pitfalls of most of the resume mistakes. What these resume mistakes are, you can find them more about them here!
Working up for the job interview
Another way to avoid unemployment is to get ready for the job interview with AMCAT Premium. No company these days hires candidates without a mandatory interview or two. As such, preparing for the interview well in advance will only help you succeed. And, what better tool to prepare for the job interview than Mock-AI?!
Mock-AI conducts interviews in a simulated environment and allows you to experience and prepare for interviews beforehand. Mock-AI records your responses and judges you on the basis of your answers – quality of answer, facial expressions, body language, voice modulation and so on.
AMCAT Premium can truly help you beat the worries of unemployment with ease and prepare you for all the aspects of the job search process. So, opt for it right away and enjoy all the benefits of AMCAT Premium.