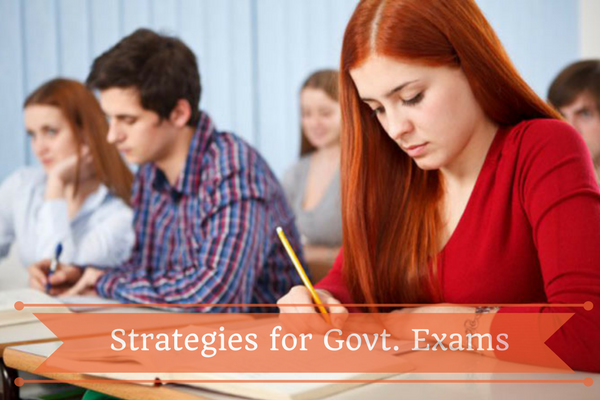 Despite the private sector's increasing popularity, the 'Sarkari Naukri' or the Government Jobs still are the most sought after jobs available for the Indian youth. Among the various factors that attract the youngsters towards the government jobs – the greatest ones include good social status and prestige, excellent pay, job stability, amazing perks and amenities like bungalows, cars, personal staff and what not. Doesn't that sound luring? So, the candidates who are really interested in the Government sector must read and follow the following steps.
Identification of one's own choices
If you are applying for any type of government job you need to identify your own self and list down the career options that you think you will really enjoy working.
Focus on your own skills, basic knowledge, and strengths
"Jack of all trades is the master of none." Remember? Don't portray what you are not. Instead of trying to learn everything, analyze your own knowledge, strengths and practice them really well.
Do your own homework
If you are applying for jobs you should do your part of homework by finding all the required details of what you really want to do and what interests you. It is very important to analyze all the pros and cons of the area that you are interested in. The required tuition or studying must be done to prepare for the competitive exams and interviews.
Research
Just normal research won't be of any help. You should know about the companies, exam pattern, marking structure, interview pattern and employment rules (contract basis or regular basis). It is important to keep in mind that you're competing with lakhs of other candidates and you need to have an edge over them, physically and mentally as well. You may not be able to change your natural intelligence but you can definitely work on the skills required to get through that job.
Preparing for the Interview
Don't get nervous and make sure you express yourself in a clear and articulate manner. A quick rehearsal in front of a live audience can prepare you better. Be punctual, honest and well mannered to everyone that you talk to. Alertness and presence of mind are very important in a government job interview.
While the preparation strategy can help you crack the government job exam that you have been eyeing for, it will have no impact until you believe that you have the potential to crack it. Have faith and believe in yourself, this will not only help you ace your examination but help you in the long term.
So what would you say about the article, and are you ready to get a Government Job? Check out some of the new government jobs that we have for you. 🙂