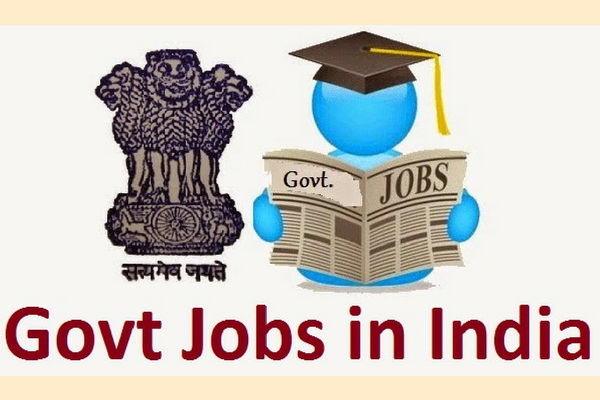 Despite the private sector's increasing popularity, the 'Sarkari Naukri' or the Government Jobs still are the most sought after jobs available for the Indian youth. Among the various factors that attract the youngsters towards the government jobs – the greatest ones include good social status and prestige, excellent pay, job stability, amazing perks and amenities like bungalows, cars, personal staff and what not. Doesn't that sound luring?
Well, if you are an aspiring candidate planning to take up government jobs, then here is a list of top 10 government jobs that you should definitely try for.
UPSC Civil Services
Isn't the name sufficient? The most esteemed career option of the country. All the facilities that you dream of with immense social status and prestige. UPSC Civil Services comprises of:
Indian Administrative service (IAS)

Indian Revenue Service (IRS)

Indian Foreign Service (IFS)

Indian Police Service (IPS)
Public sector unit (PSU)
Public sector units like BHEL, ONGC and such are a good and stable option. These public sector units provide their employees with great advantages. Their pay scale is quite high with manageable work pressure. PSU's recruit on a large scale every year through various competitive exams.
Indian Railways
The greatest recruiter of the India is very kind when it comes to incentives and allowances. You might be surprised to know that the total number of employees working for Indian Railways is greater than the population of some countries.
State Public Service Commission
The mini UPSC, but with same respect and recognition. All the State Government benefits are be clubbed in these jobs. And yes, Did I forget to mention, Really great Salary!
Defense
A career for someone who loves the country and adventure, discipline and thrill at the same time. If you crave to have a life with dignity far beyond the civilians, Go for it. Defense Services Comprises of:
Indian Army.
Indian Airforce.
Indian Navy.
Indian Coast Guards.
SSC CGL
You can call it again a smaller version UPSC, but if you are committed to your job and work hard, then you can easily get those Departmental Promotions and get that "NEELI BATTI". SSC CGL comprises of more than 30 Departments (That Include CBI, Income Tax and Various Ministries)
Public Sector Banks
A job that almost every youngster tries to get. Even though the work schedule may be a bit hectic, but the salaries and incentives provided at the Public Sector Banks attract Lacs of candidates every Year.
Government Teacher
You can become a teacher in primary schools by giving TET exams or even a Professor, by giving NET or after completing your Masters. The most amazing part about the teaching jobs is that they are the most flexible job in terms of working hours and salaries.
Government Doctors
Doctor's are definitely the messenger of Gods. You can work in remote and rural areas and serve the needy. It is a job that scores good on both salary and service to mankind.
Scientists
Last but definitely, not the least, a Scientist's job is a job that you must keep in your wishlist ( you never know you can be the next Abdul Kalam or Vikram Sarabhai). Scientists are generally recruitted in:
That was our list of Top 10 Government Jobs in India. Tell us if you think any other government job could make the list. Let us know about your opinions in the comment section below and also let us know if you have any queries.