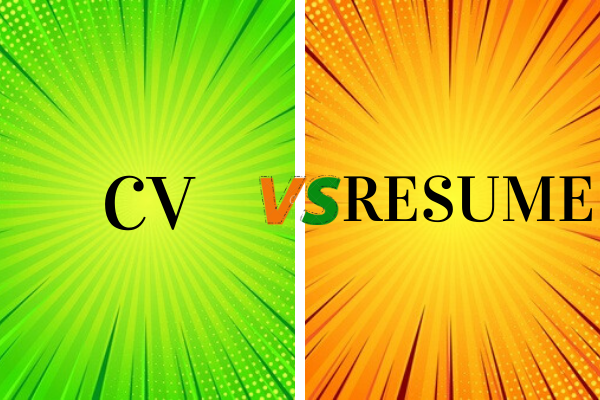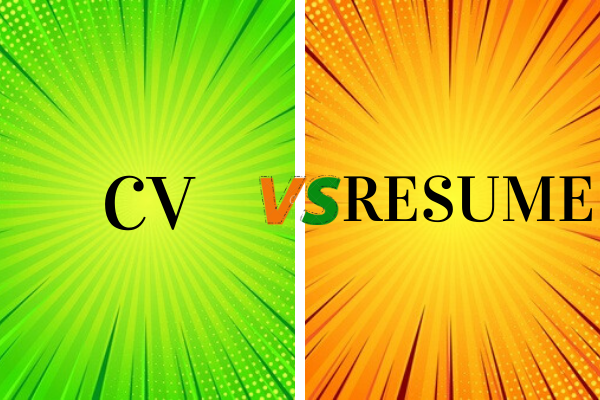 Usually, we think that a job resume is equivalent to a CV, In fact, in many job descriptions, recruiters use these terms interchangeably. You might be wondering whether there is an actual difference between the two or not.
Sometimes even the recruiters are confused about where to use which. To be clear, both job resume and CV are different from each other and serve different purposes. Even, their length, format and content vary.
So, we have created a differential table which will make it easier for you to understand the difference between a CV and a job resume and where to use them.
| | | |
| --- | --- | --- |
| Basis | CV  | Job Resume |
| Definition | Curriculum Vitæ (CV) which means life in greek, lives up its meaning as it contains more than just your career biography and skills. | A job resume or job résumé is a brief document because the recruiter doesn't usually dwell longer than a minute on it. Hence, it is of essence that you make your resume short and crisp. |
| Length | Usually, the length of a CV is more than two pages long as it contains your every achievement, academic and work biography. | An ideal job resume should not be more than a page long (for freshers). All the information on the resume should be relevant to the job applied. |
| When to use | A CV is for academic-oriented employment and targets profession where your academics matters a lot. | A job resume is for job/skill-oriented employment and targets profession where your skills and job readiness play a crucial role. |
| Layout | When writing a CV it must be in chronological order. Moreover, you can't customize the format or the template of a CV. | Unlike a CV, there is no fixed format for a resume. Hence, you can customize it as per your need. In fact, you must use different formats and resume templates to create a good first impression. |
| | | |
We hope now you understand the difference between a CV and a job resume. Knowing the difference will help you make the most out of them when applying for your dream job.
Moreover, if you feel like getting any professional help when resume writing then, you can opt for Resume Buddy. It houses more than 25 different types of resume templates which caters to all.