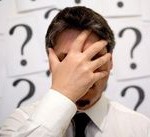 Moving from college to workplace is a challenging task for most freshers. Basics of a business environment are often overlooked but can often impact your work or professional image amongst your colleagues. With little or no knowledge on office etiquettes, you may often be committing mistakes you're not even aware of. We tell you a few basics you should definitely avoid while you're new at work –
1. Restrict the use of your cell phones for accessing social networking sites or your personal chats/emails. Unlike college, being obsessively glued to your phone will not go down well with your employer. Avoid loud ringtones and notifications as you would be distracting many others around you.
2. Don't spend too much time at the cafeteria. While bonding with colleagues over coffee is a great way to build new relationships, you would not want to be seen as the person who is perpetually out on a break. Use this time wisely. Keep the breaks short and avoid interrupting discussions you're not a part of.
3. Companies are very particular about the confidentiality of employee salaries. Respect this decision and do not discuss your package, benefits etc. with your colleagues.
4. You might be known for your funny bone in college, however at workplace it becomes an altogether different ball game. Be careful about your sense of humour as it may be risky and might offend someone. Our suggestion? Restrict the temptation to crack a joke till you have fully adjusted at work.
5. Office parties. Well, this one is tricky. Many companies organise parties for new joinees, team outings or annual events. Do not end up in a sticky situation due to your carefree behaviour as unlike college parties, this may have serious repercussions. Keep your interactions limited, greet senior members politely and avoid over indulgence of any kind – you know what we mean 🙂
6. Do not indulge in gossip at work. This can clearly ruin your reputation early on in your career. There might be discussions that would be tempting to comment on but do not participate in them. You need to draw the line between discussing workplace issues and gossiping about your colleagues or seniors.
7. Time management is a quality most employers look for. If you're unable to manage your work then discuss it with your manager and understand the priority of these tasks. It is important to speak up and discuss your concern rather than complaining about too much work.
Adjusting in a workplace can be an uphill task but follow these simple etiquette at work and you are sure to create a good impression.