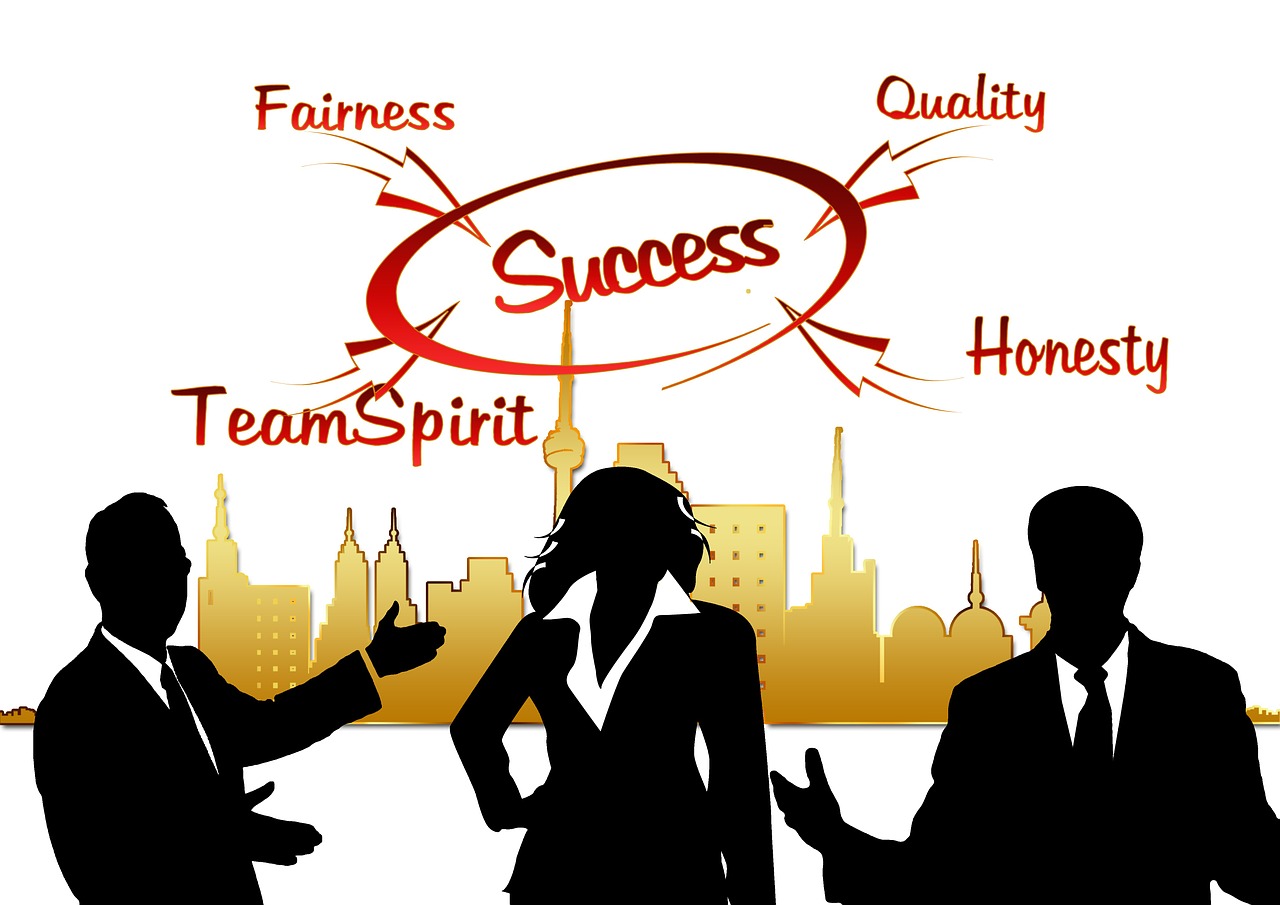 You all know or have been around some very successful people in life. Somehow, you all aspire to be like them one day. Not that you're short of talent, but it's what lies between your current status and that successful person's position.
There are some special traits of successful people, which can very easily be acquired, that differentiate them from others.
Besides being adequately talented, what makes them who they are?
Well, in this article you're about to find out those traits of successful people that will be your ladder towards success.
The ultimate 7 traits of successful people
The successful people set high goals for themselves and consistently work hard to achieve them. These people challenge themselves in the hope to perform better each day. If they fail occasionally, which we all do, they learn their lessons and strive to work harder and better in future.
Surprisingly, none of these traits of successful people has anything to do with talent. You can, very well acquire them with time and genuine efforts.
The motive of this is mainly to inspire you all who may not be from a fancy educational institute but have dreams to get a job with one of the top firms in the country. It is to make you realize that with some basic life principles, you can surely achieve success.
Now, read on to know about the traits of successful people you must acquire to achieve your dreams.
Virtue
Being virtuous is one of the most important traits of successful people. They always set high standards for professional and personal behavior for themselves. Contrastingly, you find yourselves compromising your values, morals, principles, and ethics for gains. It is the most distasteful behavior that drives away important relationships, people, work and ultimately success from you. You must always be honest as it builds trust, connections, and character.
Punctuality
How hard is it to be on time? Every time you hit the snooze button on the alarm, you inch farther away from success. A lazy, de-motivated and lethargic individual is never likely to make it on time to important meetings, calls, and exams which automatically results in failure.
Successful people not only arrive on time but are mostly ahead of time. This allows them time for prepping for the day, pulling themselves together and of course enjoy a cuppa coffee in peace.
Enthusiasm
You will always find enthusiasm as one of the obvious traits of successful people. Real passion, dedication, and love for what they do reflect in their eyes. They are unafraid and unapologetic about showing it off. Every office has that one individual shuffling hard every day to make it to the top of the ladder.  This is the kind of infectious energy you should surround yourself with.
Innovation
Innovation is at the heart of successful people. Take for example Steve Jobs, Elon Musk and absolutely any super successful individual. What was the core reason for their success? Innovation!
The successful people refuse to take the trodden path. They are creative when it comes to finding newer, better, smarter and low-cost solutions to achieve results.
You must be willing to experiment and be bold enough to accept failure because it is how it is. Success doesn't come easy.
Positivity
All of it boils down to starting and ending your day with a positive thought. It is one of the traits of successful people that provide them with the courage to face challenges and failures with a broad smile.
All of us face the same challenges at work but how you deal with them decides your fate for the future. Being positive puts you in the driver's seat of your life and enables you to make the change.
Also Read: 5 Probable Reasons For Rejection Despite Right Job Qualifications
Willingness to learn
Successful people never stop learning. There is absolutely nothing like 'too educated' or 'too successful'. The successful people constantly grasp knowledge. They take classes, attend courses, master skills and read books to widen their horizon.
What are you doing?
Well, you can start with AMCAT Certification Courses that sharpen your skills for the professional world. You can get yourself assessed on your professional skills, receive feedback on your strong and weak areas to improve and earn industry-recognized certifications.
These certifications put you on the 'hard-working/smart/career-oriented' lot in front of the employers. This is 'one-step-closer' to your dreams.
Action
Give up procrastination. It's a disease. Take action like successful people. Don't just daydream of owning a penthouse, a car and a holiday in the Bahamas. Makeshift, work had, shuffle daily. This one single trait of successful people makes them who they are. They don't sit upon their dreams, hopes, and wishes. They work like beasts to make them come true.
So, what are you waiting for? Don't be left behind in the race with a heavy heart. Take your dreams and run with them without a thought, dilemma or confusion. There's nothing holding you back from making it all come true.
AMCAT exam is your opportunity to embrace success by bagging your dream job. Doesn't matter what college you graduated from or what your academic scores have been. Get a good amcat score, and you are off to a flying starat with your professional life. Register for amcat exam now!