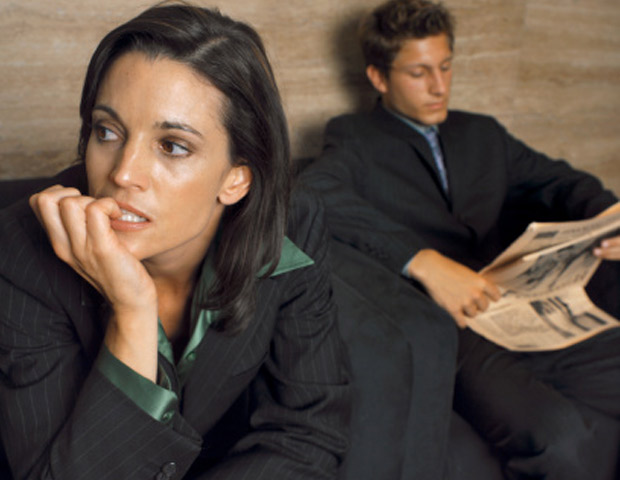 Death, taxes and predicting the great ever after – some things in life are hard. Nearer home, these complexities include midnight study sessions near exams, listening to nostalgia-driven tales (especially if they're show recaps for a trending series that you're not keen on or haven't downloaded yet). And campus placements.
'Beta aage kya karoge', acquires an uncomfortable undertone this side of semester 7 in engineering colleges. And why? Because this is the time when most students here start preparing for campus placements – raising questions over what kind of companies would come in, how should they take the proverbial best foot forward and how to ensure that they have a placement in hand, ahead of the great wide job search.
We understand. And Have Your Back. With this guide to Campus Placements, we begin our new series on Campus placements (pegged right now for semester 7 students in Engineering colleges, but relevant to others as well) and how you can best utilise them to get core engineering jobs, IT jobs and non-IT jobs that best suit your aspirations.
What are campus placements?
Campus placements are the one-stage association where companies approach undergraduate/graduate students for open positions with them, through (or facilitated by) their individual college campuses. The association is facilitated through a dedicated campus placement cell or through the college's individual association with different companies.
These campus placement rounds are aimed to ensure a fresher job assurance for the entire student body nearing graduation / post-graduation. And while some programs (and recruiters) do hold academically strong students in higher regard, the rest can gain by performing well on the different rounds which occur in the placement cycle.
Typically, colleges try to level the playing field by gating placement sessions based on student interests, academic performance and the number of opportunities they have managed to crack already (3-4 in some cases) so that everyone gets a fair chance.
When do they happen?
Campus Placements generally take place in the last graduating year for a specific college / Institute or pool of colleges, generally beginning as early as six to eight months before graduation, to as near as a month ahead of this date. For engineering campuses, this translates into the seventh and eighth semester.
What's the difference – campus placements, pool placements, off-campus placements and job search?
All four forms of pre-graduation recruitment have one goal/agenda in mind – to get fresher jobs in place for students ahead of their descent into the big world of employment and careers. Here are the common differences between these forms:
Location –
Campus Placement: Within the campus premises
Pool Campus: Central location amid a group of colleges
Off-Campus Placements: Third-party location – chosen by organisers to get maximum applicants.
Job search: All possible platforms – offline, online, job fairs
Organisers –
Campus Placement: Campus Placement Cell, Talent officer
Pool Campus: Multiple Campus Cells, TPOs, Recruiters
Off-Campus Placements: Third-party, Company's recruitment cell
Job search: Companies, recruiters, third-party bodies
Applicants –
Campus Placement: Graduating class of one college
Pool Campus: Near graduates of many campuses/colleges
Off-Campus Placements: All students who meet criteria
Job search: Everyone who qualifies
Ease to close opportunities –
Campus Placement: Campus can follow-up on companies to declare results/ close prospects
Pool Campus: Tougher, companies have a larger pool of candidates to choose from
Off-Campus Placements: Companies decide when to close opportunities
Job search: Companies decide when to close opportunities
What happens during campus placements?
Campus placements see companies whetting and verifying candidates from a given pool in the graduating class, generally six to eight months ahead of their graduation. Marks can be a selection cut-off to begin with the list of total applicants, however, it may not hold true.
Companies which approach engineering colleges can be grouped as core companies, IT firms, bigger brands – bringing to the table core jobs, IT jobs, engineering jobs or even simple, fresher jobs. Broadly, they whet their candidates through 3-4 process rounds. Here is it what normally happens:
Skill Assessment / Aptitude Test (Normally written)
Group Discussion / Panel Interview
Technical Interview
HR Interview
Shortlisted candidates from this process, either receive offer letters on the spot or a few weeks down the line. After graduation, they can theoretically use these to go and confirm the offer and receive an appointment letter.
A Quora respondent had earlier shared another line of differentiation, which made a lot of sense – product-based companies vs service-based companies. While I would recommend reading up his theory in original on the Quora thread – here is a breakup:
Product based:
C APPS & aptitude (written, mostly pen and paper)
Basic programming or test on technical information
Complex programming
Technical HR
General HR
Service based:
Aptitude
GD (Group Discussion)
Technical HR
General HR.
How do you begin preparing for campus placements?
Preparation for campus placements takes place through a conscious effort to prepare for a career opportunity while you're still in college? How? By getting your basics straight (operationally) and a little bit of soul-searching.
Be ready for a more in-depth series of blogs as answers for these queries.
When should you begin preparing for campus placements?
Keep your papers ready (resumes, cover letter, supporting documents) a minimum week ahead of the campus placement session. You can get some help in writing a powerful resume here or a cover letter here (or consider opting for an automated resume building program).
Begin preparing for your skill assessment/aptitude test at least a month in advance, though starting as early as semester 2 is not a bad idea – that means you can factor in preparation attempts on other aptitude test platforms like the AMCAT test, learn from your mistakes and hone them far ahead of actually sitting for the campus placement written round.
Any tips to keep in mind when preparing for campus placements?
Stay tuned – stay calm and stay focused. And keep watching this space for more.