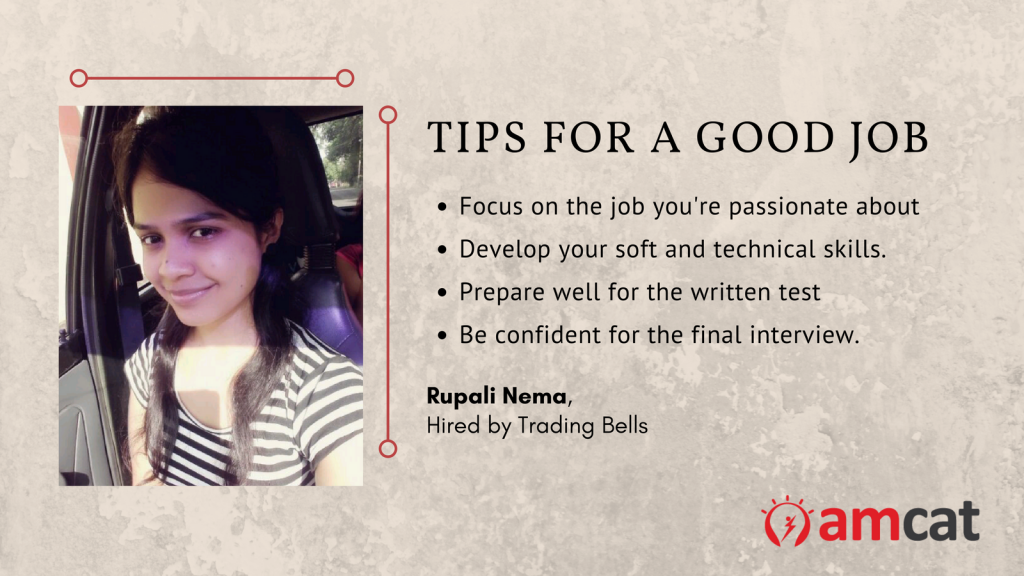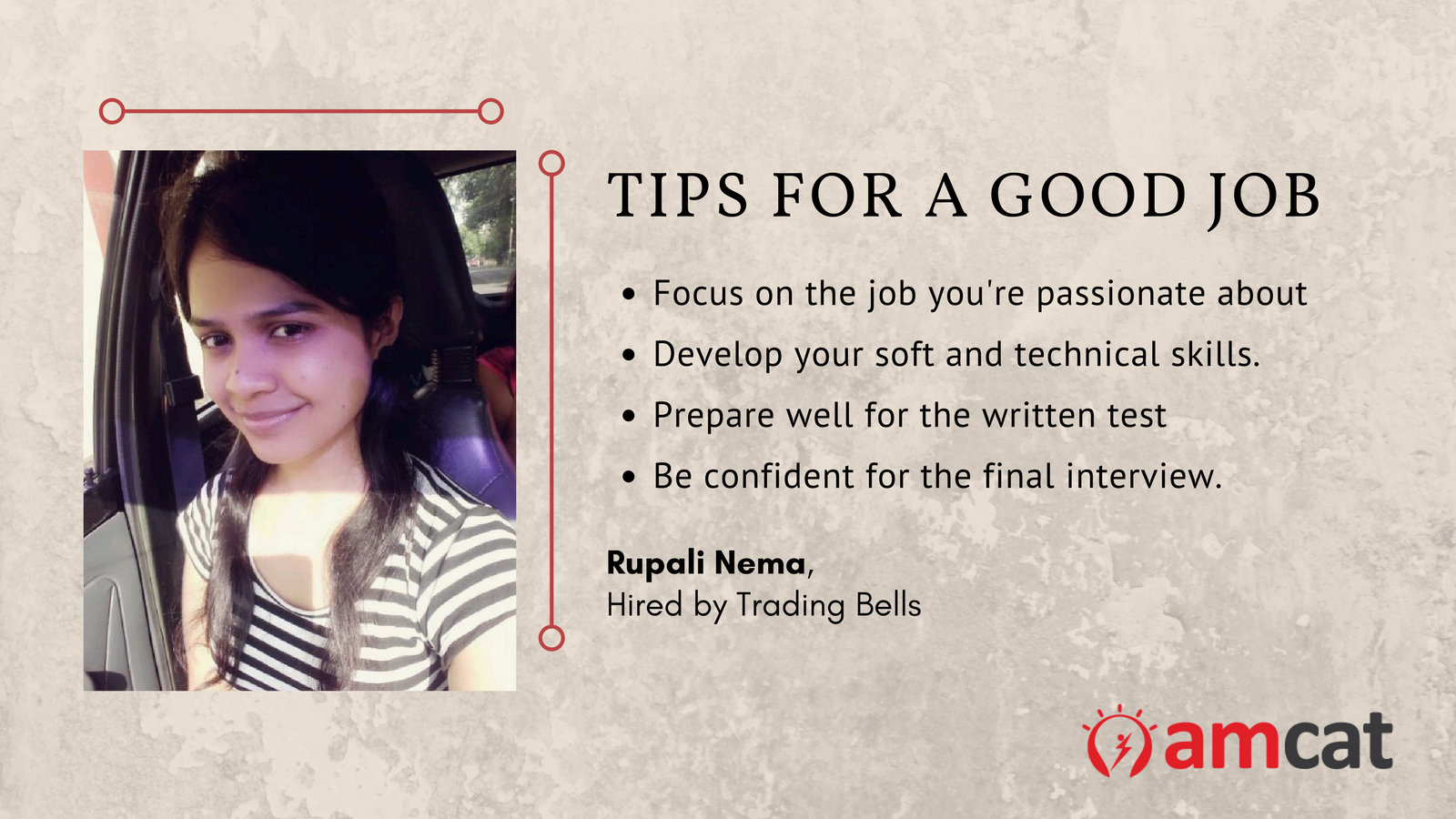 A true career path is shaped by a good start. And that good start comes with a solid career goal, before doing anything else. We saw that start with Rupali Nema, our AMCAT achiever for today, who was hired by Trading Bells as a business analyst. Courtesy her performance in the AMCAT Test.
A 2017 Engineering graduate from the Hitkarini College of Engineering and Technology, Rupali had hers laid out at the very beginning of her job search journey.
"I want to work in a challenging environment where I can enhance my skills."
She decided to opt for the AMCAT test to get such a career opportunity. "I thought it gave me a great chance to work with best companies with a good profile."
The AMCAT Test Experience
Giving the AMCAT Test was the easy part, Nema found out in hindsight, after she gave the test with adequate preparation. "It was good. The test was not so tough but focused on the basics. If anybody prepares for it with full hard work, will definitely score well in it."
Giving the AMCAT test also brought her the interview call with Trading Bells, though it still took a month for the very first one to reach her. Looking back, we asked Nema how the interview process at Trading Bells was.
"The process was quite good and smooth. There were two rounds conducted, one is Technical and other one is the HR."
Would she recommend the AMCAT to others?
Rupali conceded that she found the jobs in AMCAT to be lower on salaries than she had expected and more calls from marketing and sales companies. However, her journey has ended on a better note – she is now a business analyst at Trading Bells.
We also asked her if she had any tips that can help other job seekers in getting a good job?
"Develop your soft and technical skills. Focus on the job you're most passionate about. Prepare well for the written test by solving more aptitude questions and be confident for the final interview."