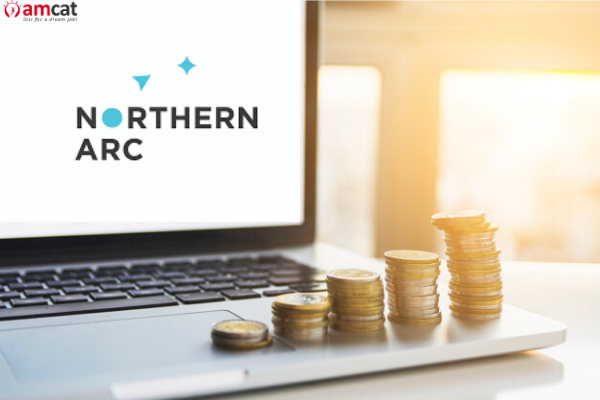 Fresher jobs are already scarce in the market and on top of that, fresher job with high salary packages are even more scarce. Hence, we present to you this once in a blue moon opportunity to start your career with 9.5LPA. Hard to believe but very much real.
So, let's not keep you waiting and read on about this rare opportunity.
Northern Arc Capital          
Northern Arc Capital's goal is to make it efficient and easy for the institutions that impact low-income households to have access to debt capital markets. It includes both rural and urban microfinance institutions, retail NBFCs, and housing finance companies. Northern Arc Capital acts as a bridge between institutions with capital markets and investors such as banks, insurance companies, and mutual funds through financial tools such as securitization, credit enhancement and debt structuring.
Doing all this and more makes working with Northern Arc Capital an opportunity you can't afford to miss. Moreover, Northern Arc Capital is an employee-driven organization which prioritize its employees and their benefits. Plus, they are known for their high salary packages and incentives. Their high salary package is a once in a blue moon opportunity.
Job Location
Chennai                                                      
Job Description
You should know how to develop and implement new software programs.
Secondly, you should regularly communicate with management and technical support team.
Ready to maintain and improve the performance of existing software.
Lastly, Can design and update software database.                                                                            
Job Profile            
Associate (Technology)
Salary
INR 9.43LPA
Education and Technical Competencies
B.E/B.Tech (CS/IT)
Target Batch: 2020
Required Skill-Set
You should have a sound knowledge of Software development life cycle and great proficiency in OOPS Concepts/ Core Java/ JavaScript/ HTML for implementing industry-specific analysis methods of sensor data in a scalable application enterprise.
In addition to that, you should know the End-to-End development of software artefacts from requirement analysis to coding as per the proven idioms and design pattern to test and build procedures.
Ready to actively communicate with the other team members to align on concepts and expected contributions, especially to inform about risks and to find solutions.
You should have the ability to document software design decisions.
Should be quick in learning new skills in the new areas of development and technologies.
Selection Process
You will be shortlisted based on your AMCAT score. Hence, you need to ace your AMCAT exam. After being selected, there are two interview rounds. They are –
Technical Test: In this round, the hiring manager will recheck whether you have an adequate level of skills. In addition to that, they might give you a case study to solve. Therefore, it is best to come prepared.
Face to face interview: This is the last round, here the recruiter will once again go through your job resume. Therefore, you must have an eye-catching and compelling resume at your side.
Plus, present yourself confidently and politely. Try to show your excellent interpersonal skills. And, answer all the questions with certainty even when you don't know the answer.
So, don't let this opportunity get away and grab it till last. Apply for this great fresher job with Northern Arc Capital right away.
And if you want more such job opportunities coming your way then schedule your AMCAT exam if you haven't or visit AMCAT job portal.
Best of luck!