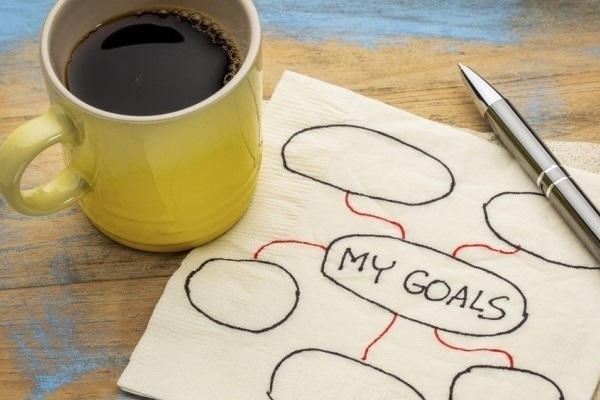 Setting goals at work and then working on achieving them is an intriguing exercise. While your goals must take in account the workings of the company and how you can best contribute to it, it should resonate with your personal goals. If your goals are too short-termed then they might just become a box-ticking exercise and not aide you in reaching something bigger. However, these shorter goals can help you excel at your first job.
So, how to work on your goals and work towards achieving them? Here are a few workplace tips to help you with that.
Know what you can and cannot control
In every workplace there are things that are well under your control and then there are things whose reign lie with someone else. The smart thing to do in such a case would be to take all factors in consideration and know what you can do about it. If a gentle reminder or talking to the manager can help you on, do it. If it doesn't then close all the loops on your end and achieve your personal goal for the period.
Make a long-term plan
Where do you see yourself in a few years? Or what is it that you ultimately want to do. See if any professional course can get you there or certain office projects that will work with the job that you ultimately want. Grab those opportunities and give them your 200%. Expand your responsibilities if that will help. You can rest once you reach the throne you want.
Line up your bigger goal in such a way that you can learn something new and add professional achievements on the way to it.
Make a routine, do periodic check-ins
You can set a goal on the first day of your first job and then forget about it. You need to actively invest time and energy to get somewhere or you will be left stuck in the same place. Your plan should be flexible enough to accommodate the things which matter most at the moment, but it the bigger picture should never be out of the picture.
Do a regular check-in on where you are going and how it is going to help you. If you find yourself stuck or if what you are doing currently won't serve you in the long-term, then stop, go a back and start all again.
Ask for help
Ask for help whenever required. Sometimes a third person's perspective can be a real eye-opener. They can make you look at the edges which you might have completely overlooked earlier. So, seek help from people inside and outside your office premises. Build a network of professionals you can rely on. Ask for their advice and listen to know what more you can do to achieve your goals and what lessons can you pick from their lives.
Make use of these first job tips to work towards your goal and find the trophy you would love to take home. And if the first step in your path-to-achieving-your-goal is to find a meaningful career, then browse through the various job portals and find fresher jobs or IT jobs or jobs based on your choice of city, such as jobs in Bangalore or jobs in Delhi.
In the case of any doubts or queries, you can drop a text in the comments section below.