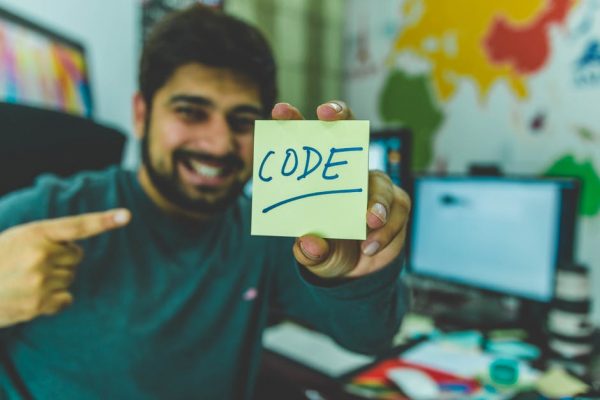 Presenting your best picture in front of recruiters is the first step towards getting the desired job. And, to do so, your resume is the first and most important chance you get. Your resume should reflect your specialization in what the job demands. So, while writing the resume for software engineers, you need to focus on your programming skill which is the principal job you are supposed to do.
All said, is it enough to just mention programming skills under the heading 'skills'? We would say, absolutely not! You cannot afford to ignore the main skill or just take it up casually in your resume.
So, how can you best show your programming skills on your resume for software engineers without being repetitive? We have the answer:
Technical Knowledge
Your freshers resume doesn't have any experience to count your capabilities on. Thus, it is all the more important to properly mention your technical knowledge. We would recommend a list format for a quick overview. Include the (computer) languages you know and your level of proficiency along with the tools and operating systems you are comfortable with.
Highlight Projects/Internships along with the Language
It can be difficult to show experience when it comes to resume for graduates. But your internships and even college projects can come to the rescue. Mention individual or extraordinary group projects you have participated in along with your specialized internships. Make sure you focus enough on the language as that's the most vital aspect of programming.
Achievements
List your achievements even if they are of college level. If you have participated in hackathons and other similar competitions in college, mention them under achievements. You can also boast any projects or problematic situation you actively participated in and excelled during your internship(s).
Courses and Certificates
There are plenty of courses available offline and online which can certify your programming skills or offer you specialization in any of the languages. If you are short on internship experiences, you can consider getting relevant AMCAT certificates to boost up your resume.
Be Relevant
If you talk about irrelevant things in your resume, the primary things would be disregarded. Therefore, it is best to be lucid and talk just about relevant things. Focus on attracting your recruiter's attention by highlighting your experiences and major skills required for the job.
Experience
When you list experience in your resume, focus more on programming experience. If you have good experience in various languages, present it in list view to make it easier and impressive to the recruiter. Make columns to make clear how much experience you have in each of the languages, of course omitting the ones for which you have zero to show.
Relevant Hobbies
Hobbies do not need to be on par with your professional personality, and you might think that it should not be included on the resume for software engineers. However, it might come to you as a surprise but recruiters do check out this column and might pass judgments based on what's written there.
While you should be honest while announcing your hobbies, you can put a couple of things that are related to programming to emphasize your interest in the subject.
Conclusion
Resume for software engineers is different to others as there is a focus to one single aspect i.e. programming. But do not overlook other parts of the resume in order to highlight your programming skills. Do not try to form fake impressions as it can harm in later stages. To produce a balanced resume is the key to make the best of it!