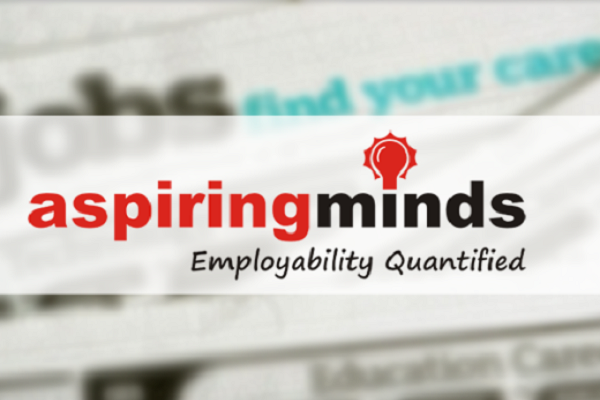 Give yourself some rest, for we have done half the work for you. We are back with some great news about the latest fresher jobs in Delhi/ NCR. Aspiring Minds, the father of the AMCAT exams, is hiring and they are looking for someone exactly like you.
Company in Focus: Aspiring Minds
Founded in 2007, Aspiring Minds has grown phenomenally since then. Its one of its kind AMCAT Test had changed the face of the job market of India. Ranked as one of the most intriguing start-ups by Business Week, Aspiring Minds has made its mark pan India and is growing in leaps and bounds throughout the globe.
Work Environment
With great work-life balance, space for growth, and the push to think out of the box, Aspiring Minds is a great place to give your career a boost. The work environment is friendly and you will be given the liberty to work on your skills and learn something new from the people who are the best in their fields.
Current Job Opening
Buzzing with fresh and talented individuals, Aspiring Minds is currently looking for someone who can blend right in and contribute to the team. They are looking for B.Tech / B.E graduates for the position of Management Trainee.
If you have a flair for business, and can quantitatively analyze business data, develop and execute marketing campaigns, develop presentations and write studies based on those analyses, then this job is for you.
Selection Process
Your selection will be on the basis of the AMCAT test or a written and online test taken at the venue. Once you are done with these tests you will be called for a face to face interview.  Glassdoor reviews put the whole process as slightly difficult. So, prepare accordingly and try to gain a thorough knowledge of the position and the company requirements.
Here is a wrap-up of the position for you
Job Responsibility: Management Trainee
Education: B.Tech/B.E
Work Experience: 0 – 0 Years
Salary: Upto 6.9 Lakh Per Annum
Job Location: Gurgaon
If you are interested in this position or want to learn more about it then you can click here. To find more such fresher jobs you can check our jobs' portal.