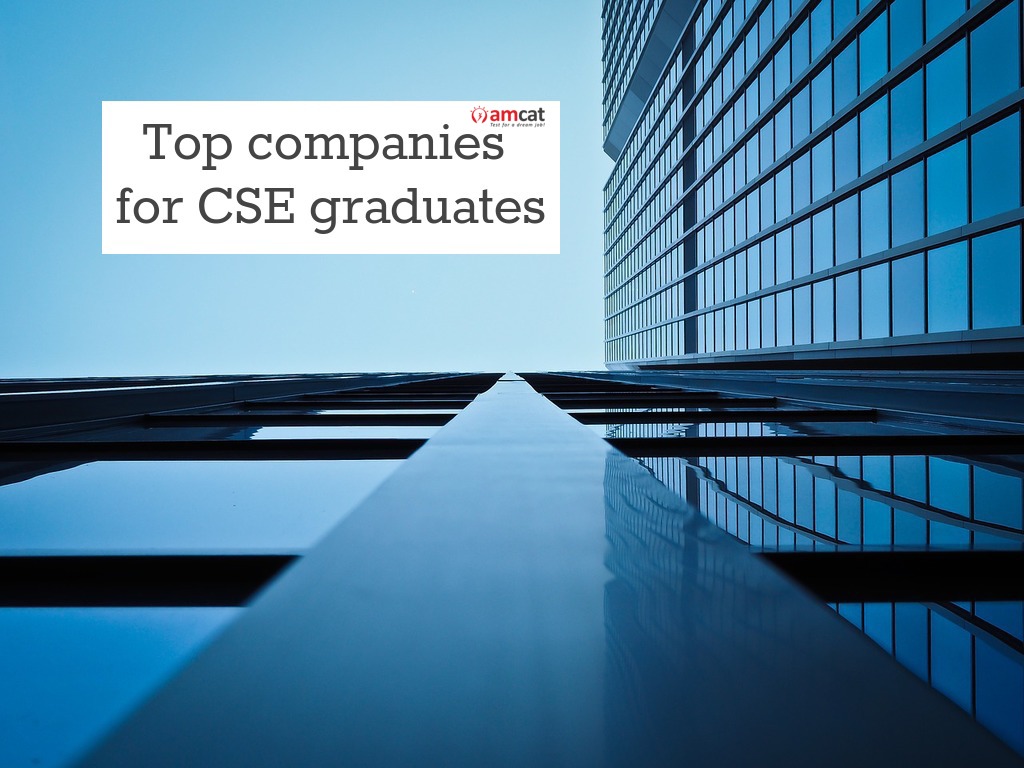 When it comes to career prospects and placements after graduation, the engineering fields of Computer Science and IT have always been related to private sectors more. And, now, in the last over a decade, the demand for computer science graduates has only increased with the rapidly evolving technology.
The mushrooming of startup culture has added to this increase in demand in the workforce. Especially, because most of these startups are technology-based companies.
Hence, Computer science graduates, whether a fresher or not, are the preference for most of the hiring teams.
Here we have listed out 15 of the top computer science companies which are highly recommended for you to work 2020… and 2021 as well.
1. Amazon
Being the world's largest e-commerce company leaves a lot of space for fresh graduate jobs; especially for computer science graduates.
Amazon is also one of those companies that has really seen a jump in its economy since the COVID-19 pandemic. So, needless to say, it is one of the top companies for computer science engineers at the moment.
2. Deloitte
A finance mogul, Deloitte is one of the largest professional services networks in the world. The company runs a giant network of economic forums, which requires a huge team of IT professionals.
3. CGI
CGI is the 5th largest independent and end-to-end IT and business services and product organization in the world. Founded in 1976, the company has grown into an organization having 73k professionals in over 40 countries.
4. Mindtree
Mindtree is a known service provider to several global 2000 clients in the digital technology space. Computer science graduates who are looking to begin their career on a high note should certainly aim for a job in this organization.
5. Infosys
A dream company for most IT professionals in India, Infosys is a global leader in technology services & consulting. It helps clients in more than 50 countries to create & execute digital transformation strategies.
6. Cognizant
With its headquarters in New Jersey, Cognizant has made a huge mark in the Indian software scenario. Students are keen to learn from the work culture at Cognizant to help them further in their career.
7. TCS
The no.1 IT consultancy in India is undoubtedly one of the best places to begin your career with; especially, for computer science graduates. In fact, it is a well-known space for a stable career.
8. HCL
The computer and software giant is no less than a clubhouse for computer science graduates. The organization's core business operation lies in software development and service; something which is a home ground for cse graduates.
9. Google
If Infosys is a dream company for IT professionals in India, working in Google Inc is a dream for any professional across the globe.
Additional Read: How should you prepare for an interview at Google
10. Wipro
Wipro is another established and renown technology service provider in India. The company is known to provide excellent career progression, especially, to fresh graduates.
11. Tech Mahindra
A regular member of India's top 5 IT firms, Tech Mahindra is a great place for computer science graduates to begin their professional life. The company has close to 1000 clientele giving the opportunity to learn about the operations of almost every industry type.
12. IBM
Most of you may not even know what IBM stands for since the company has made a brand name out of its abbreviation. International Business Machines has been a leader in IT infrastructure and services from close to a century now.
13. Microsoft
What could be a better place to begin for computer science graduates than a company that established and redefined the entire computing experience?
14. Mphasis
Mphasis is an excellent place to find fresh graduates jobs. Mphasis is an equal opportunity and affirmative action employer committed to a diverse workforce.
15. HP Inc
HP Inc is the technology division of HP catering to development of PCs and printers. A popular brand name in itself, HP Inc is as solid start as one can get.
So, these were 15 of the top technology service companies which are ideal for computer science graduates to begin their career in.
However, it was years ago that simply having an engineering degree would warrant a nice, stable, and reputed job. Today, companies look to hire skilled talent. Along with a graduation degree, one also needs to have and show a certain set of employability skills to be considered for a job. This applies to computer science graduates as well.
In one of her recent interviews, the chief of IBM shared a similar opinion about the workforce scenarios in India. You can read the complete story here.
If you are wondering how you can show your employability skills when you don't even have any work experience, then worry not. This is precisely where AMCAT helps. Several of these top IT companies listed above accept AMCAT scores for hiring. All you need to do is give the AMCAT and ensure a par score to apply for any of these top best companies for computer science graduates. Register with AMCAT today and give your career a rocket start.
Also read: What is a good score in AMCAT and how can you get it?
Also read: Companies that hire through AMCAT