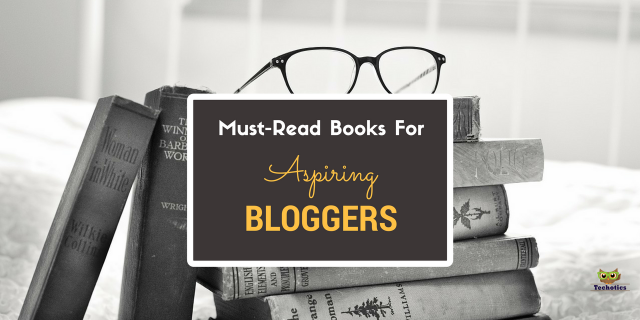 Last week we discussed about the must-read books for the coders, today it's all about the bloggers. Let's see 10 books that every blogger must read in order to succeed in the business.
WordPress to Go by Sarah McHarry: You wish to build your own WordPress website but don't know how and where to start? If yes, then this book is just for you. This book contains the very important first steps while creating your own website or blog. This book shows how to make a website with WordPress in eight simple but effective lessons. This book also teaches you how to create your WordPress website into a fully professional website.
101 Powerful Online Tools by Christ Lewis: Organizing is very important part of the job of blogging. Keeping every thing organized takes a lot of time and patience. Trust me it isn't an easy task. This book will guide you step by step on how to organize your blog and make it effective.
How to start a successful blog in one hour by Steve Scott: In this book you will learn how to get a blog online in an hour. All you have to do is follow the seven-step process and your blog will contain everything that you would ever want. And the best part is the it will just take an hour to complete.
500 Social Media Marketing Tips by Andrew Macarthy: This is another must read social media book for bloggers. This book contains 500 useful tips about social media marketing and is very effective for aspiring bloggers.
How to write great blog posts that engage readers by Steve Scott: This is more of a booklet and doesn't take a lot of your time to read. However, the blogging tips and suggestions given by the author are priceless, especially for the newbie bloggers who are looking for effective ways to write great content that will get readers commenting, sharing and subscribing. The Author also provides useful tips and suggestions for blog post promotion, plus a lot more.
365 Blog ideas by Dana Fox: It can be really tough coming up with new topics and ideas every now and then. Whether you are a new or a seasoned blogger, this book is the one that you must always keep handy. Once you have read this, you won't have to search online for new blog ideas.
Big Magic by Elizabeth Gilbert: This book is magic for all the bloggers out there. Big magic is one of those books that inspires you right from the first page. This book would help you unlock your creativity and keep fear at the backseat. It provides readers with the reality of the process of creative work while encouraging one to stay grounded in what is true to your soul.
Blog Inc by Joy Deangdeelert Cho: This book offers expert advice on how to start and grow a blog, right from design to attracting readers, and more. This is an extremely credible, accurate and helpful book for starters or for bloggers who have been in the blogging ecosystem for years.
Which book according to you is the most effective one for the bloggers?