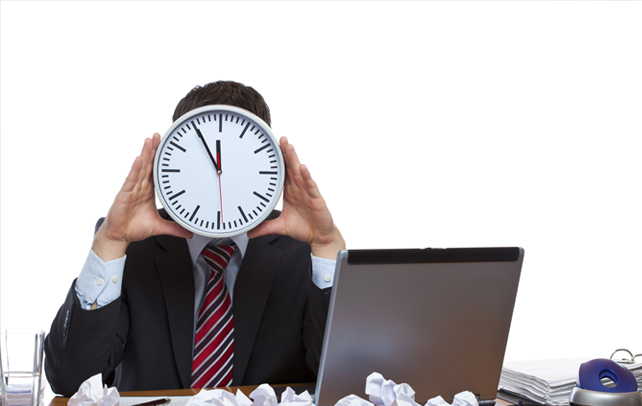 "Time is what we want most, but use worst". This holds true for most of us today. We often find ourselves complaining for not having enough time whereas the truth is we do not utilize it effectively. Time management may seem like a small task but most of us fail at utilizing the 24 hours.  Time management is much required skill in today's fast paced world and is something you should excel at both professionally and personally. Read on for some easy tips to make the most out of your day and also find some time for yourself.
1. Carry a schedule and note down all your tasks and discussions for a week. This will help you understand how much you can get done during the course of a day. Writing also helps organize stuff mentally and it will help you in analyzing the gaps – if you're spending too much time on one activity etc. and fixing them more effectively.
2. Take the first 15 minutes of your day to plan what you want to do. Don't start your day until you have a timeline of sorts chalked out. This might seem unnecessary to most people, but those who are able to follow this routine are the ones who manage their time well. With a plan in-hand, you have lesser chances of getting distracted with new tasks or meetings and can work towards checking out the list at the end of the day.
3. Block out distractions like Facebook and other forms of social media channels unless you use these tools for work. Turn your notifications and feeds to silent while you're at work to stay focused. Surfing on social media can eat up a lot of your individual time and productivity so keep all such activities for after office hours.
4. Create realistic deadlines. Remember that it is not possible to get everything done in one day. So, prioritize. Plan your day in such a way that you close all high priority tasks first and others which do not have strict deadlines can be taken up next. Also, it is natural that some of your work will overlap on to the next day so do not pressurize yourself unnecessarily.
5. Saying no at work might seem like a bad idea to most of us but it is important that you do not end up working on anything and everything. If there is a new task you cannot take time out for or a request from another team, consult with your Manager about your time allocation before saying yes. This will allow you to push back work you do not have sufficient time for and focus on your key activities efficiently.
Keep this tips in mind and they can slowly but surely make a huge impact in helping you manage time the right way!