If you give it a thought, great lessons in life are learnt from something that you randomly see in the street, a story that your grandfather tells you, a book, movie or a TV show.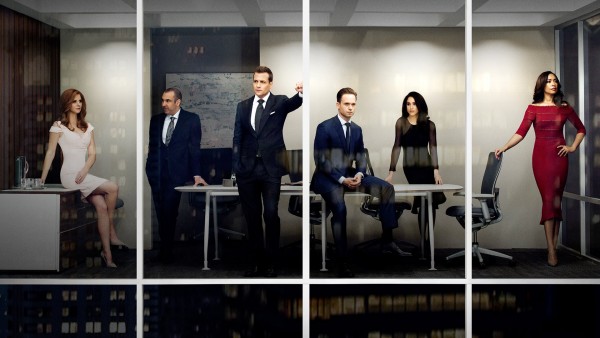 Sure, the TV shows are all about entertainment but sometimes with entertainment comes some great life lessons. USA Network's Suits has always managed to inspire the audience with its dialogues, characters and some great motivational thoughts. The suits man "Harvey Specter" who is commonly known as the best closer in the New York City has proved time and again that with the right mindset and attitude you can achieve a great deal of success in life. Here are 14 lessons that you can learn from "Harvey Specter" to become better professionally and personally. How? Have a look.
1. Aim high and don't think like a rookie even if you are one

Never let your lack of experience hold you back. Everyone starts from scratch, being a rookie doesn't mean you cannot think and act like a veteran. Have an open mind when it comes to criticism. It will help you improve and grow in future. Absorb as much information as possible from people around you.
2. Don't try to lose small, rather win big 
Don't just try to minimize or cut down your losses. This is the quality of the weak. Eventually, it will become a wall that you won't be able to break. If you really want to make it big in your life, play the bigger games rather than just thinking of the small losses.
3. Have a plan B in life
This is something that you should always keep in mind. There is nothing as do or die situation in life. Always be prepared to take a different way if something is not working out after putting in your 100 percent of effort.
4. Work hard every single day of your life
Give it your best shot everyday till you become the one who needs no introduction.
5. Winners don't give excuses
If there is a problem, search for the solution. Employers like employees who can sort out things and not crib about the problem. Rather that blabbering about the problem, work and fix it.
6. Value your real friends
Donna is Harvey's right hand. And, he values her opinions and advice. He knows that Donna will never let him down and trusts her with his life. If, you have any such special friend in your life, value them and cherish all the moments spend with them.
7. Take charge of your own responsibilities 
When Harvey hired Mike he knew that if Mike screws up, the blame is on him. You are responsible for your actions so you must be mature enough to take control of the consequences.
8. Win the war even before it is fought
Just as Harvey likes to settle (rather win) outside of court, similarly, if you find a situation that allows you to win the battle without going to war, don't think twice, just take it.
9. Don't freak out in difficult situations
Relax and be cool in difficult situations. There would be circumstances every now and then but winners know how to handle tough situations with snap of a finger.
10. Do what is right
Always stick to what is just and correct.
11. First impressions matter
In the very first episode of Suits, Harvey says, "People respond to how we're dressed, so like it or not this is what you have to do." If you want to display authority, dress and behave right. "Doing good work isn't the whole job. Part of getting it is that things like the dinner actually matter. Even when you don't think they do. But you were giving me shit this morning because I come and go when I want to. You know why I can do that? Because when I got here I dominated. They thought I worked 100 hours a day. Now, no matter what time I get in, nobody questions my ability to get the job done. Get it through your head: first impressions last. You start behind the 8 ball, you'll never get in front." – Harvey Specter, Suits
12. Don't have dreams, have goals
Now, this is a killer. Most of the successful people today follow this. Set small goals everyday and try achieving them. This will automatically take you closer to your dream. These small goals are the ones that will keep you motivated to work and achieve your dream.
13. Don't play the odds, play the man
You know why Harvey Specter wins almost all his cases? Because he never depends on the odds. If you wait for the odds to come on your side to play the game, most of the time you will fail to win. Big deals are made by playing the man – controlling people. If you learn how to deal with whom, you won't be far away from reaching your goal.
14. And, never wear a skinny tie to work
Just, don't.
Mike was hired by Harvey because of the the right job aptitude and potential despite of not having any formal degree. So, if you want to reach the heights of success there is no shortcut, you have to give it your best shot every single day.
Share and let us know what did you learn from your favorite TV series.