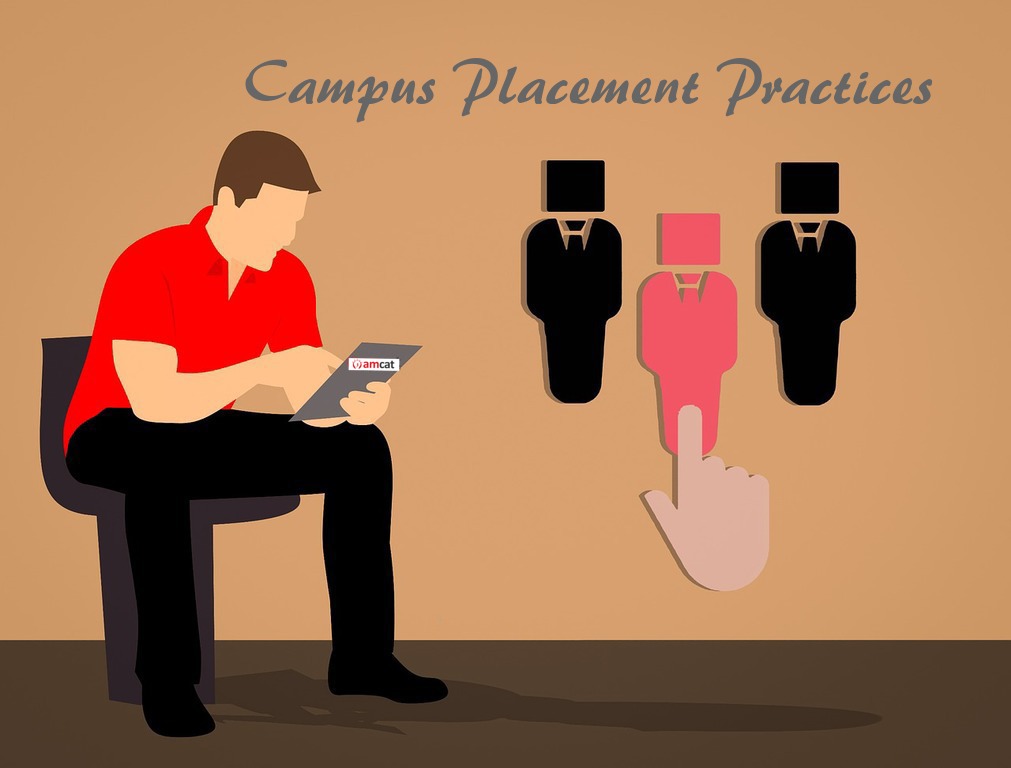 One of the factors which make or break the reputation of a college is the set of placement practices adopted by them. Those days are long gone when students didn't use to pay heed to the placement rate of the college before applying. In the era of digitalization, students and parents, both, are equally concerned about the placement process of a college as their academic curriculum.
And, it is not just the students (and parents) who take into consideration the placement practices adopted by a college. Even the hiring companies consider the past performance and result shown by the colleges, before setting up their campus placement drives.
There could be several different reasons for the incompetent placement performance of a particular college; in a particular year.
In fact, at times, even some of the top rated colleges fail to match their campus placement claim rate. This goes to show the importance of innovation and strategic planning to be applied to placement practices.
Aspiring Minds has always advocated the implication of new and innovative campus placement practices.
By offering the world's most advanced job assessment tool, AMCAT, to the colleges and universities, Aspiring Minds has made its contribution in ensuring improved campus placement rates.
Even in its recent National Employability Report for Engineers 2019, Aspiring Minds has strongly emphasized on the need to overhaul the education system and how campuses can prepare their students for the changing job market. Many campuses have already started doing so and have seen incredible improvements over the years.
One such fitting example is that of Vishwakarma Institute of Technology, Pune. We spoke to Mr. Karthick Subramanian and Mr. Jayesh Bhangdiya, the T&P faculty at VIT to understand how they improved their placement practices and what role did AMCAT played in it. They shared with us some useful insights that are helping VIT's students in their pursuit of a successful career.
This is what they had to say;
– Based on students' aspirations in sectors like IT, Civil Services, Defence etc., relevant training sessions are arranged right from 1st year.

– Feedback from the industry experts is taken after each campus drive and shared with department HODs for implementation.

– Semester long internships are arranged for the students to make them absolutely ready to work in an organization.
Aspiring Minds team is very hardworking and patiently understands the need for the institute and its students. We received great support from them and look forward to a fruitful association for our institute and students in the long run.
– Mr. Jayesh Bhangdiya, Training & Placement Officer, VIT, Pune.
So, what all new placement practices are you applying in your college? Share it with us at campus@aspiringminds.in. You can connect with us for more details on how AI based assessment tools can help your students gain excellence.