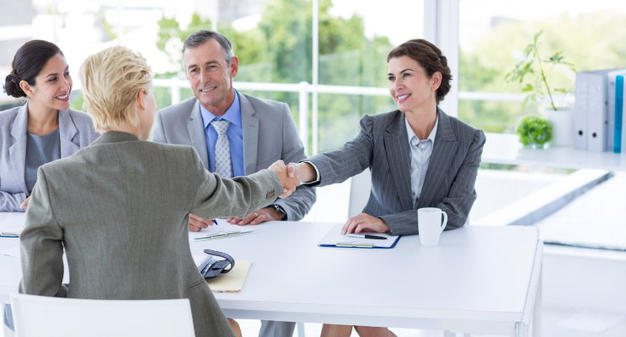 As the TPO of a college or university, one always strive for achieving 100% placements during campus drives. And, while, a lot of hard work and planning is put into making it a reality, most often than not, students fail to crack the interviews.
One of the major reasons behind this campus failure is lack of interview skills in students.
A campus interview is a first-ever industry exposure for the students, which often leave them clueless and puzzled. Especially, when it comes to presenting themselves in front of an interviewer and the basic interview tips to follow while answering the HR questions.
A campus recruiter does not only validates a candidate on the basis of their academic scores or personal skills which might have helped them being one of the toppers in the college. They also look for the body language a candidate carries during the interview, the confidence while answering questions, the facial expressions, and a lot more, which usually the students are not aware of; and thus, are not prepared for.
MockAI is the most effective answer to this interview preparation deficit, helping students to hone on their interview skills.
An artificial intelligence based interview assessment tool, MockAI is a perfect source to prepare your students for that all-important campus interview.
A very solid and recent example of MockAI's effectiveness and success of sharpening interview skills of freshers is with one of the largest group of colleges in India; Sinhgad Group of Colleges.
The college administration has been striving constantly to find better ways to prepare their students for campus drives and on-campus placements. They conducted MockAI for more than 2000  of their students and were amazed to find the results.
MockAI uses the latest machine learning and artificial intelligence mechanism to assess the body posture, facial expressions, and voice modulations, and provide a comprehensive feedback report on the same. These factors are some of the key areas which are under observation by the interviewer.
The extensive feedback report which was generated through the MockAI assessment gave a wider view to the college authorities of the loopholes in their students' campus preparations and interview skills.
Conducting MockAI to assess their students has not only helped the university in finding the grey areas which they can improve upon, but also ample of suggestions and time to train their students in the areas they were lacking essential interview skills.
Aspiring Minds' latest product Mock-AI is an excellent tool for preparing students for their interviews. The comprehensive feedback report provides much-needed feedback which will help them improve on their weak areas and prepare for the upcoming placement season.
Says Mrs. Rachana Navale Ashtekar, Vice-President (Admin), Sinhgad Institutes.
The revolutionary concept of AI based interview assessment test through MockAI has proved to be ground-breaking for several other colleges and educational institutes. The capacity to assess a student's interview skills for over 20 different job profiles, makes it an all-round assessment tool that can make life easy for TPOs to attain improved campus placement scores.
So, why wait anymore!? Conduct MockAI in your college as well and assess the interview skills standard of your students to make them interview ready and job-ready for 2019.
Log on to myamcat website to register for MockAI today.