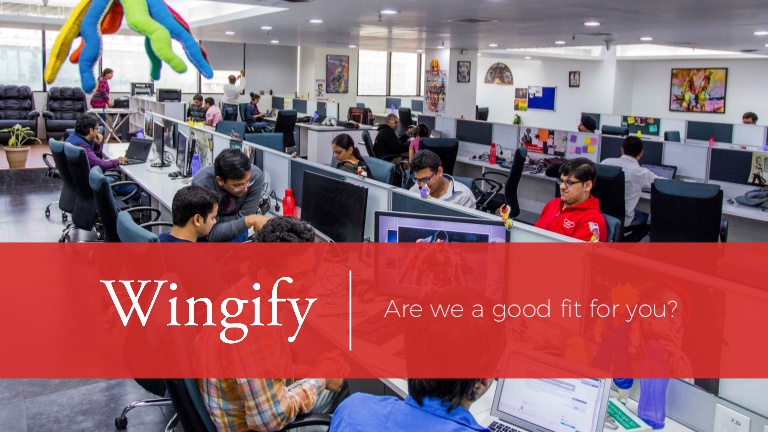 With popular demand, we're back with an open position with software brand Wingify, as part of our curated list amid IT jobs in New Delhi.
Our curated job pick of the day is a re-opening of a previous Wingify position – a Technical Support Executive / Product Support position with the upcoming startup brand.
Company in focus: Wingify
Testers and developers at heart, Wingify Software Pvt Ltd are the brains behind PushCrew and Visual Website Optimiser (an A/B Testing Tool). Since 2009, the company addresses the needs of software optimisation and testing solutions for an international client base, including Microsoft, Lenovo, Walt Disney, Target and Ebay.
A Delhi-based company with 158 employees (as on LinkedIn), Wingify gains points on an employee-friendly approach – reward programs, free WiFi, work from home options, flexible hours, food and good office environment. Employees rank it high on Glassdoor, showing full faith in the higher management.
Who are they looking for
Wingify Software is looking for a Technical Support Consultant with at least a year's worth of experience in product support. Looking for B.Tech graduates from 2014 to 2016, the company wants an expert on VWO or associated web technologies, who can connect with customers, providing technical support.
The person will also follow-up on these issues, log defects, work on knowledge-base articles and add to the strengths of product management team.
Knowledge in supporting enterprise customers, working with multi-disciplinary teams, communication skills and analyse logs to understand issues are a welcome plus. So is an understanding of web applications, HTML, JavaScript, and CSS.
In brief, here is the outline again:
Profile: Technical Support Consultant/Product Support
Desired Experience: Minimum 1 year in customer support
Job Location: New Delhi
Course Specialisation: B.Tech
Salary: Rs 4 lakh – Rs 6 lakh (Fixed) + Shift allowances
Bond: None
Tentative date of joining: To be given after the registration window closes down
Keen on this position? You can read more about and apply for it here.
You could also look at our AMCAT jobs section in detail for positions (both fresher and experienced) in different cities. Or follow this space for a set of curated premium job listings.