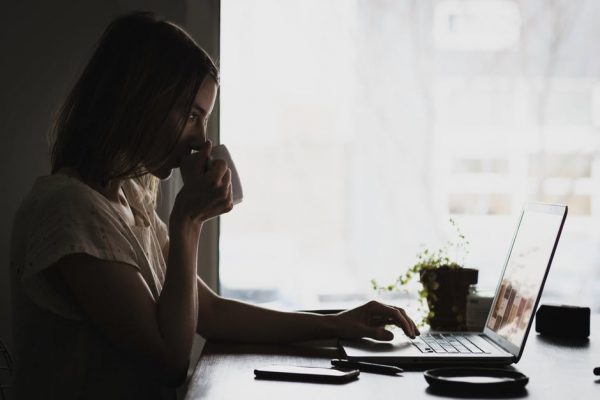 Want to put your Java and MySQL skills to good use by bagging a highly profitable and rewarding Backend Developer job? Do you think the competition in the market is too high and your college degree alone won't be enough to get you the job you want? Yes? Then add the stamp of AMCAT Backend Developer certification on top to make your resume so much stronger and more attractive to recruiters.
What is Backend Development?
Before we explain all about the AMCAT certification, let's take a look at what is Backend Development and what it means to be a Backend Developer. Backend Development refers to the server side of development where the primary focus is on how the site works. Making updates and changes in addition to monitoring functionality of the site is the primary responsibility. This type of web development usually consists of three parts: a server, an application, and a database.
The languages used to create dynamic sites are different from static sites. In the sense, that these types of websites store database information. Content on such sites is constantly changing and updating. For example, Facebook, Twitter, and Google Maps are dynamic sites. 
And, with the need for dynamic sites increasing to keep up with the ever-changing social trends, there is a surge in demand for quality backend developers proficient in Java and MySQL.
A look at few of the offerings to Backend Developer: Java + MySQL
Job roles to take up: Software Engineer, Software Programmer, Java J2Ee Developer, System Engineer, Database Administrator, SQL Developer.
Companies in line: Accenture, Sapient Consulting, Fidelity Business, Collabera Technologies, UnitedHealth Group, Indiabulls Technology, Jasper Infotech, SAP Labs, Ernst & Young, Bharti Airtel, GlobalLogic Technologies and many more.
Skills required: The following are the areas in which a backend developer Java + MySQL developer must be proficient in Java, Struts, SQL.
Salary offered: The average offered is Rs. 4 lakhs per annum. The salary ranges from 1.7 – 9 lakhs per annum.
Industries to get into: IT-Software, Software Services, Internet, E-commerce, Banking & Financial Services, Travel, Education, Media, BPO, Telecom, Healthcare.
You can work with top organizations by showing them the skills & expertise which they are searching for. You can post your certifications on professional sites or in your resume to attract recruiters.
Don't have a professional certification? We can help you get recognized in the IT industry with AMCAT's "Backend Developer: Java + MySQL" certification- accepted by 3000 plus organizations to give you a head start over others.
The speciality of AMCAT Backend Developer: Java + MySQL certification?
"Backend Developer: Java + MySQL" certification by AMCAT can be earned by giving a test. The AMCAT Backend Developer certification test is designed to reflect the hiring pattern and skills required by today's IT Industry, therefore, its certification is widely acknowledged and readily accepted by businesses. It is a user-oriented assessment, which allows candidates to take the exam at home. 
Read on for more features:
Take from Home: You need not worry about the location of your test centre as you can simply assess your skills sitting at home.
Duration of Test: The total time allotted to complete the entire test is 85 minutes.
Certificate: You become AMCAT certified Backend Developer: Java + MySQL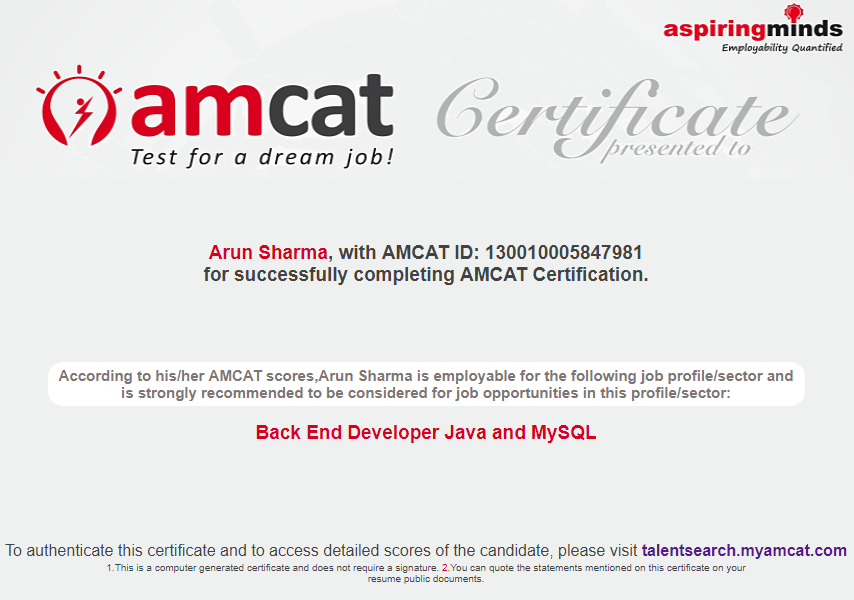 Certification Validity: Get certificate within 24 hours of the test. The Certificate is valid for 1 year from the date of the test.
Sample Questions:  Before attempting the certification exam you can exercise your skills by solving the sample questions that come along with the purchase of test. Find sample questions below
Sample Question 1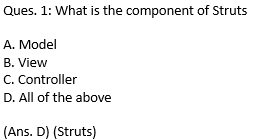 Sample Question 2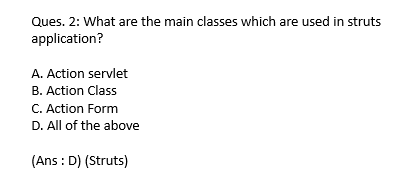 Sample Question 3

Sample Question 4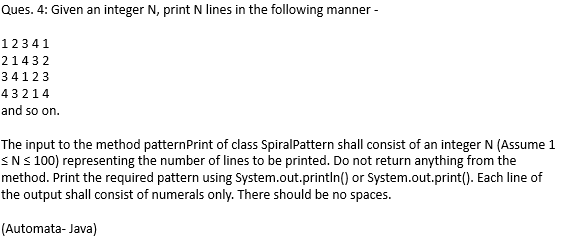 Analysis and Feedback Reports: Detailed analysis of performance and feedback report will be shared along with resources to improve your skills
Test Environment: Proctoring mechanism like audio and video monitoring coupled with geographic tagging is enabled to validate the integrity of the test.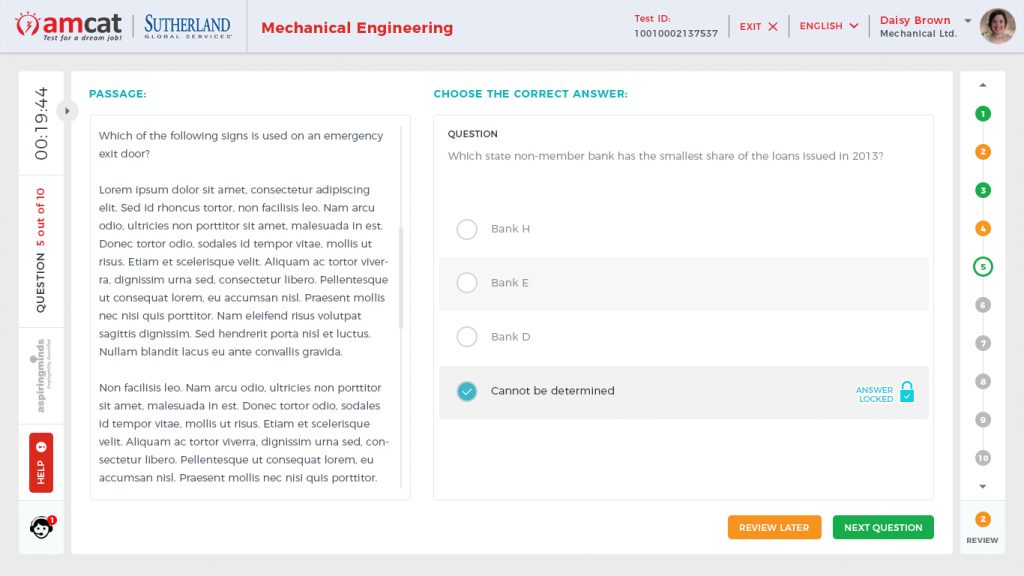 Why you need the AMCAT Backend Developer certification?
The demand for Backend Developers is a lot more than the supply. And as such, this profile is on its way to becoming one of the most rewarding profiles in the industry. And, to have a certification from a trusted source is an immense advantage as it can help you can the trust of the recruiter and allow you to show off your skills. 
AMCAT Certification is recognized by more than 3000 companies and is the 2nd most published certification on LinkedIn. So, earning the AMCAT certification tremendously increases your chances of attracting top recruiters. Not only that, it also opens up numerous growth opportunities for you. And, with the detailed diagnostic feedback and evaluation report along with resources to improve your skills, you really stand a chance to shine in the industry. So, you get to hone your skills while getting closer to your dream job.
How to get Backend Developer: Java + MySQL certification?
Step 1: Buy the product to take the assessment. Attempt the test within 6 months from the date of purchase.
Step 2: Take the test from home. Complete the test in the allotted time.
Step 3: Perform well and earn the certification.
Step 4: Get assessment report and analysis of performance. Get feedback on your strong and weak areas and get resources to improve your skills.
Step 5: Publish your certificate on LinkedIn via MYAMCAT.
Step 6: Apply for jobs and stand a great chance of bagging them.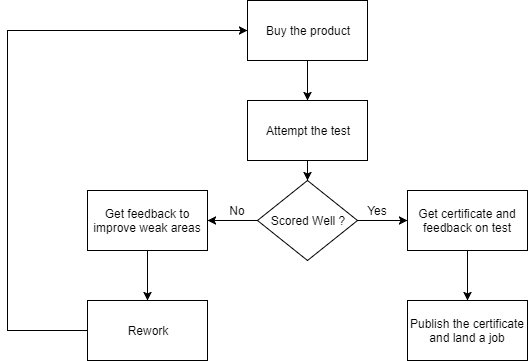 Modules on which you will be assessed for the certification
Automata – JAVA
Candidates are assessed on the skill to write the program in an editor, compile and run test cases.
Duration of the test – 45 minutes
Automata- SQL
The assessment allows evaluation of actual MySQL programming skills by providing the functionality to write the program in an editor, compile and run test cases, all in the assessment environment itself.
Duration of the test – 30 minutes
Struts
This module assesses candidates on their Struts skills. The test covers the concepts of Struts Framework, configuration, actions and validations.
Duration of the test – 10 minutes
How to assess your performance?
Our detailed analysis and feedback report provides your scoring in the test and indicates your strengths and areas of improvement in each section. It gives your percentile to help you assess your skills. The report also features resource section where you can improve your skills even further.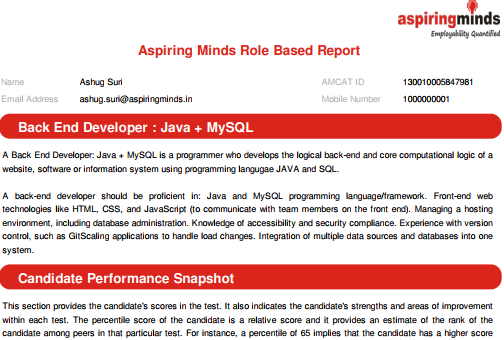 Offers For You!
Now book AMCAT from home and get this or any of the 20 skills certifications absolutely FREE of cost.