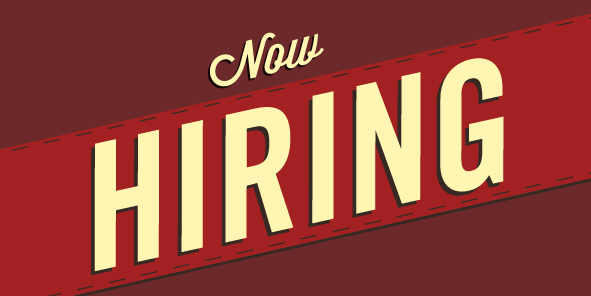 The AMCAT Hiring drives have continued in full swing over the last month, helping AMCAT candidates find the right fresher jobs for themselves. And recruiters with the right-fit candidates. A total of 130+ job offers were rolled out within these 17 days.
These fresher jobs were with companies like Mindtree, Kriyosh Digital Media, Nippon Data Systems, Securekart, Uber and Happay. By location, these were concentrated in Delhi / NCR, followed by a few in Bangalore, though there were also job offers in Lucknow, Indore, Mohali, Chennai, Kanpur and Jaipur.
And by profile, there are 72 job offers in terms of IT jobs (Engineer, software developer), followed by those in marketing (content, graphic design, SEO / SMO, marketing executives) and business development.
Here is the data for AMCAT hiring drives in the last 3 weeks (10th April-27th April 2017):
Company Name
Company Location
Profile Offered
No. of Offers
Mindtree
Bangalore

Hyderabad

Trainee Engineer

Trainee Engineer

5

27

Kriyosh Digital Media
New Delhi
SEO/SMO Specialist

Content Writer

19

3

Nippon Data Systems
Noida
.Net Developer

Android Developer

10

1

Securekart
New Delhi
Software Developer
10
Avalon Information Systems
New Delhi
Software Developer

Graphic Designer

5

2

Wealthchaser Global Research
Indore
Relationship Executive
6
Luxuryride
New Delhi
Marketing Executive

Market Research Analyst

Business Analyst

2

1

2

MCS Geotech
Lucknow
Software Developer
5
Happay
Bangalore
Operations Executive
4
Uber India Systems
Hyderabad
Marketing Consultant
3
Meritroad (OPC)
Noida
Business Development Associate
3
Inovies Consulting
Hyderabad
Content Writer

Content Developer

2

1

Nidoo Technologies
Bangalore
Business Development Executive
1
Aspiring Minds Assessments
Gurgaon
Corporate Client Servicing
2
SatNav Technologies
Hyderabad
Executive – Inside Sales
2
Uneecops Technologies
Noida
Technical Support Consultant
2
Etag Software Solutions
Bangalore
Inside Sales Executive

Jr. Software Developer

1

1

IVEDA
Noida
Marketing Analyst
2
Anything Infotech
Mohali
Business Development Executive
2
Etelligens Technologies
Noida
Software Developer
1
Confianza TechnoSoft Solutions
Hyderabad
PHP Developer
1
Inkredo
New Delhi
Data Analyst
1
COSGrid Networks
Chennai
Backend developer
1
Hashprep
New Delhi
Sales/Business Development Executive
1
Enuke Software
Gurgaon
Software Developer
1
Opticodes Technologies
Kanpur
Software Developer
1
Appcino Technologies
Jaipur
Software Engineer Trainee
1
Gravity Infosolutions
Noida
Sales Associate
1
MSD Telematics
Gurgaon
Technical Support Engineer
1
Looking for Fresher jobs? They are openings still available with Accenture, Amazon Web Services and Mindtree. Or you could choose your own preferred job opportunity through our list of AMCAT exclusive jobs.