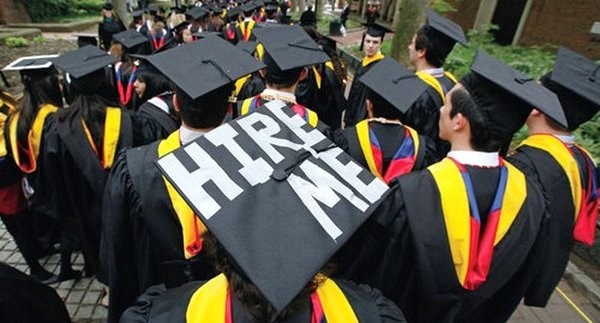 Freshers alert! February saw a surge in fresher jobs offered by companies to candidates from the AMCAT. And we see this from the results of the companies which undertook an AMCAT Hiring Drive in the month. Scroll below for details!
The most jobs which were offered in February 2018, came from Delhi/NCR (23 jobs) – led by opportunities in Noida and then Gurgaon. Here, the biggest hires took place with Aglasem Edutech Pvt Ltd (still available), AnkGanit Delhi Centre, Avis E Solutions (still hiring) and AppAmplify.
Next, were jobs in Bangalore – led by Infogix International, Brain4ce Education, Artech Infosystems and the like.
In terms of roles offered, most of the opportunities rolled out in the month of February, in this set of AMCAT Hiring Drives were the following – Business Development Executive, Software Developer, Software Engineer.
AMCAT Hiring Drive: Current Jobs Offered
Here is the complete list of jobs offered through the current sets of hiring drives:
Company Name
Company Location
Profile Offered
Offered
Aglasem Edutech
Gurgaon
Social Media Executive
3

1

2

Infogix International
Bangalore
Implementation Consultant Trainee
7
Varadhi Smartek
Bangalore
Web Application Developer
1
Appsbee
Kolkata
SEO Executive
3
Geetanjali Homestate
Gurgaon
Business Development Executive
1
Anything Infotech
Mohali
PHP Developer
2
Touch Greetings India LLP
Chennai
Business Development Executive
1
Nouveau Labs
Bangalore
Software Engineer
2
Brain4ce Education
Bangalore
Business Development Executive

HR Intern

Quality Analyst

Quality Engineer

1

1

2

1

Quick Dry Cleaning Software
Noida
Customer Support Manager

ASP.Net Developer

1

1

Artech Infosystems
Bangalore
Technical Support Executive
2
QAI Global
New Delhi
Business Analyst
1
Zolt Energy
New Delhi
Content Writer

Business Development Executive/Sales Consultant

1

2

Quantum Page Private Limited
Ghaziabad
1 Drive
3
Evolvan Info Solutions
Ludhiana
Business Development Executive

Javascript Developer

1

1

Avis E Solutions
Noida
Software Support Engineer

Business Development Executive

3

3

PeryCap
Burdwan, West Bengal
Business Development/ Equity Analyst
4
Avant-Garde Technologies
Kolkata
Content Writer
1
XOR Labs
Noida
Software Engineer
1
Ienergizer
Noida
Chat Advisor-Domestic Process
4
Quikr India
Chennai
Operations Executive
1
HelpU
New Delhi
WordPress Developer
1
Benepik
Gurgaon
Relationship Manager
2
Remaxys Infotech
Noida
Java Developer
2
Success Trades Professional Research
New Delhi
Business Analyst (Relationship Manager)
2
Labhdayak Interior Solutions
Pune
Business Development Executive
1
Sun Geomatics
Bangalore
Technical Sales Executive
2
Intelliasia Software Private Limited
Chennai
Digital Marketing Executive
2
AppAmplify
Noida
Software Engineer
5
Successive Software
Noida
Software Engineer Trainee
3
Thoughts 2 Binary
Gurgaon
Associate Software Developer
1
Accurate Infosoft Pvt Ltd
New Delhi
Software Developer
1
Work Advantage
Gurgaon
Business Development Manager
1
Keen on participating in the next AMCAT Hiring Drive? You can join the next set of drives – there are currently opportunities available as Software Engineer in Mindtree, the Mphasis Hackathon, a Business Technology Analyst role in Deloitte and a trainee position in Cognizant.
If you're looking for more opportunities, click through to the AMCAT Jobs board.