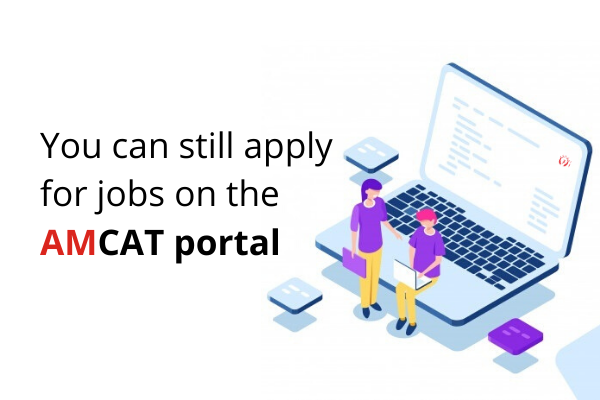 AMCAT is designed to help job seekers like you find their dream job based on their skills and readiness to shoulder responsibilities. And, to take it a step further, we have launched AMCAT PRO: The Interview Assurance Program. Just like the name suggests, AMCAT PRO comes with a guarantee of giving you at least 3 interview calls within 3 months of giving the test, based on your AMCAT PRO score.
However, before you start gearing up for AMCAT PRO, you should get a better understanding of the score required to become eligible for AMCAT PRO.
Score required to qualify for AMCAT PRO
Your AMCAT PRO score plays a very important role in getting you your dream job. Based on your score, you will be eligible for one of the three memberships – Gold, Silver or Bronze.
Take a look at the table below to get a better understanding of how you will get interview calls based on the membership you qualify for.

You need to score at least 400 in all the modules (both compulsory and optional) and 16 in Automata Fix to qualify for AMCAT PRO: The Interview Assurance Program. So, focus on all the modules equally and follow these AMCAT PRO preparation tips.
How to get more than 400 in the AMCAT PRO exam
Getting 400+ marks in the AMCAT PRO exam isn't all that tough. 68% of the candidates who have attempted AMCAT have managed to score as much in it. And, with these preparation tips, scoring 500+ will be a piece of cake for you.
Sample Papers: One of the best ways to practice is by solving sample papers. Doing this will help you get a better understanding of the questions that will be asked. So, try to solve a few questions related to each topic coming in the AMCAT exam.
PrepAMCAT: Once you are through with practising the sample papers, you should start attempting mock exams like PrepAMCAT. PrepAMCAT is the simulated version of the actual AMCAT exam and can help you figure out your strengths and weaknesses and what more you need to do to score better in the AMCAT PRO exam.
What if your score is less than 400?
If you get less than 400 in any of the modules and less than 16 in AUTOMATA Fix then you will not be eligible for AMCAT PRO benefits of minimum 3 guaranteed interviews or money back.
However, that doesn't mean that everything is lost. There are a lot of job opportunities available on the AMCAT job portal that you can apply for on your own. Since your AMCAT PRO score will be valid for one year, you can browse the jobs available and keep applying until you find your perfect opportunity.
Since AMCAT PRO comes with a minimum three interviews in three months guarantee, it will be a good idea to attempt it again once you are ready. Giving the AMCAT PRO exam again will help you further your chances of getting the job of your dreams. So, schedule your AMCAT PRO exam and welcome the opportunities coming your way.
Best Of Luck!