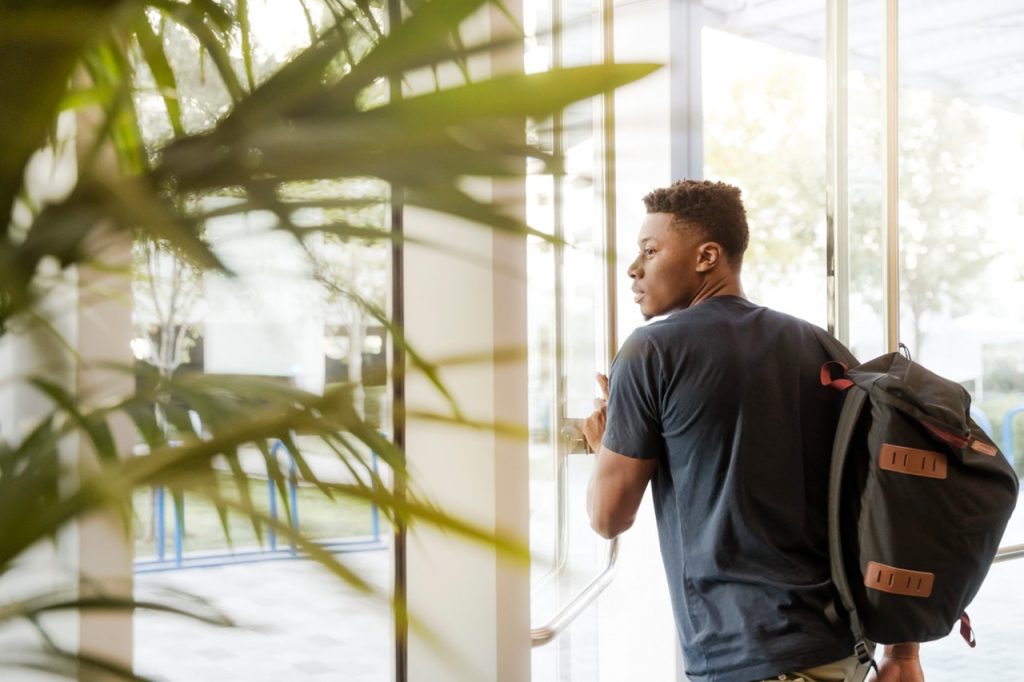 A job after graduation is the goal of most graduate students, and campus placements are one of the best ways to land a job before graduation.
However, with the current competitive scenario, it can be challenging to get the right job right after college.
You, therefore, need to prepare yourself in a manner which makes you stand out from the crowd. You need to be prepared for the best and for the worst.
We have done the strategizing for you and have listed six job hacks that will get you closer to your dream job. Here is what you should do –
Get an internship – You might think that an internship is only for students and those in between college years, but you can do an internship at any point in your career! An internship is a great way to get industry exposure and work experience even without a job after graduation. Also if it's an unpaid internship, ensure it is in a role which will add value to your resume and help you get your fresher job. Recruiters will evaluate your resume, and they will like the initiative you have taken to keep working despite the odds.
Prepare for the job search – While you are exploring other internships or projects, you must never stop your job search. One of the best job hacks you can do is to get yourself enrolled for the employability test AMCAT. The test will help you showcase your employability to future recruiters and also help you get a job through the job portal. And if you are worried about not being able to prepare well for the test, then register for the PrepAMCAT which will assist you in preparation and help you get a high score that will be the highlight on your resume.
Take up volunteer work – Sometimes you can explore completely new opportunities like volunteer work in NGOs or other cause-related organizations. You will learn skills that will help you in your career here and also get some brownie points for being socially responsible. Take up these opportunities instead of a dull or irrelevant job after graduation. Ensure you get some work experience and exposure before trying for the right job. Remember that you can learn from every experience you go through.
Join an academic course – If you haven't yet got a job after graduation, then you should consider going back to studies. Whether it is going in for a Masters degree or specialized degree, or even online courses, you can go back to studying to learn more skills and gain knowledge. This will help you gain enough time to prepare yourself better after college and understand which way you want your career to go. You will also have enough time to prepare for AMCAT and finish the PrepAMCAT course alongside the other classes.
Get into networking – One of the best fresher job tips you will get is to start networking right in college. But if you have missed out on that, then you can begin now after college. There are several job fairs, technology, and subject related conferences and startup events that you can attend where you can meet people who can give you a job. Also, you should start networking online via LinkedIn and other industry portals. You will not only expand your knowledge but also meet valuable and influential people who can help you get your fresher job.
Start a side project/hustle/business – If you don't have a job after graduation, you should use the time well and start something that can bring you earning plus help you hone your skills. You can freelance or start a business where you can exchange your skills for money. For instance, you can do freelance coding, freelance writing or website building. You can build your portfolio and send it to future recruiters. You can also start a side project for purely academic and research reasons. All these showcase initiative and a desire to keep yourself motivated, which are traits that recruiters love in fresher graduates.
AMCAT is your best bet to find that perfect job opportunity for yourself. Register for AMCAT today and get exposed to more than 150 companies across India for interviews and job offers.
Loved our ideas for things to do if you don't get a job after graduation? Have any more to add? Let us know in the comments below and follow our blog for more job hacks and fresher job tips.