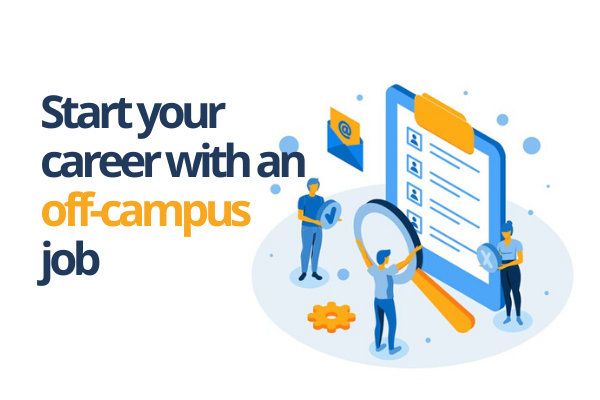 The way to start your career amid the pandemic is by applying to off-campus jobs. There are a number of job openings in different domain for you to kickstart your job search. However, the pandemic has increased the level of difficulty in finding the right job for you. Finding the best opportunities is more competitive than ever before.
That is why you should opt for AMCAT (Aspiring Minds Computer Adaptive Test) to give your job hunt an exclusive edge. Once you have given the AMCAT exam, you will get the scorecard within 48 hours of giving the test. Based on your AMCAT score, you will get tailormade job opportunities.
You can also apply to exclusive opportunity on the AMCAT job portal as per the role you are interested in. In addition to that, you can use your AMCAT score to showcase the level of skills and expertise. You can also mention it on your resume or job application when applying for off-campus jobs.
Now, to give you a glimpse of some of the exclusive off-campus job opportunities, we have curated this list of top opening that you can find on the portal.
Associate Inside Sales Manager
CTC: 3.1 LPA
Location: Bengaluru
On the AMCAT job portal, you can find PAN India off-campus jobs. As an Inside Sales Manager, you need to be a relentless team member who can understand the customer's requirement and recommendation. You need to close deals by following up with the customer and for that, you need to be exceptionally talented, bright and people-driven.
Trainee Software Developer
CTC: 6.3 LPA
Location: Pune
This is one of the most in-demand off-campus jobs and to become eligible for this opening you need to get a solid AMCAT score in the exam. In this role, you will be responsible to develop software and create new applications aligned with the company's goals. You should choose those optional modules that will help you quantify your coding skills.
IOS Developer
CTC: 6.5LPA
Location: Hyderabad

For this exclusive off-campus job, you need to be in the final year or 2020 graduate in computer science or related field. In order to show your proficiency in a programming language, you should opt for relevant modules when booking your AMCAT exam. To succeed in this role, you need to be passionate about learning new technologies and building new objects in a collaborative environment.
Full-Stack Developer
CTC: 6.5 LPA
Location: Hyderabad
Another high in-demand off-campus job that you can't afford to miss out. To become eligible for this job role, you need to have a clear understanding of OOPS concepts and the ability to work in a team. This is the right job for you if you love building website pages, working with a cross-functional team and have a creative mind to develop page layouts or design.
Conclusion
There are more off-campus jobs posted on the portal for you to start your search with a bang. All you need to do is to prepare well for the AMCAT exam to get a high score across all the modules.