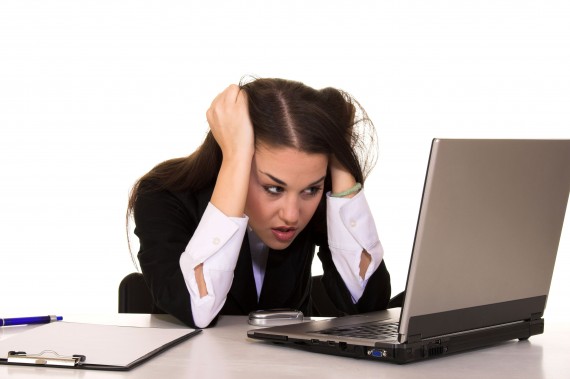 "I scored pretty well in the AMCAT, so why am I missing out on job opportunities?" Isn't this the question that comes to your mind when you don't get interview calls after taking AMCAT. Are you confused about the shortlisting criteria adopted by companies?
Well, to answer these questions, let me take you behind-the-scenes to show as to what happens after you take AMCAT and what are the selection parameters adopted by the companies.
1. You will be assessed on multiple parameters before getting shortlisted by a company. Companies may look at one or more skills for a particular job profile.
2. When your AMCAT score matches the criteria for a company partnered with AMCAT, you will get a job interview.
3. At times, some companies also look at demographic factors like geographical location. Therefore, it is important to keep your profile updated so that we can send you as many opportunities as possible.
4. There are 1000s of small companies spread across the country, which hire freshers. AMCAT is recognized by many such companies nationally.
And……
Keep checking your profile on myAMCAT.com regularly. Ensure that it is completely up to date. Things that you should look out for:
1. Contact details like mobile phone, email ID.
2. Current location/address
3. Degree details/completion details/percentage marks
4. Preferred job location. 
However, different companies decide on a candidate depending on the sectional cut-offs across different modules. An IT Product company can have a high Computer Programming cut-off but a low English cut-off. An ITes company look for a candidate having good scores in Computer Fundamentals and Logical section whereas an SME can have an entirely different selection criteria.
Hence, you may infer that all companies have their own short listing criteria. It may happen that one company may shortlist candidates using high Logical Ability cut-off, while others may use a lower cut-off. You should remember that there is a job for every talented student! 
A small TIP!
There are modules which are compulsory for the test. Companies consider the compulsory module scores while shortlisting, so doesn't miss out one while taking AMCAT! These are – English, Logical Ability, Quantitative Ability and Personality.
Aspiring Minds acts as a facilitator providing a platform for the students to showcase their skills to the corporate. The students, who perform well in AMCAT and meet the company-specified criteria, definitely get an interview opportunity.
Plus, There is always a SECOND CHANCE!!!
You can re-attempt the AMCAT exam after 3 months of the current attempt and improve your chances of being shortlisted. Further, Aspiring Minds provides the AMCAT feedback report which is a personalized feedback for each candidate. The section "Job Match" in the feedback report informs you about your chances of getting selected in companies of different sectors and the subjects to improve on, in order to get into the sector of your choice. All the best!