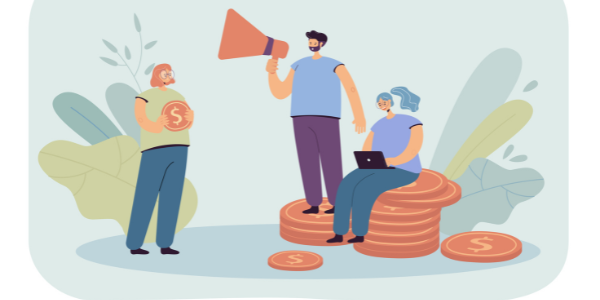 Unemployment can turn out to be a stressful situation for any person. After the pandemic, hundreds and thousands of people have lost their jobs across the World. Situations became out of control when multiple people lost livelihood in a single family. And the worst part is that the side effects of pandemics are not yet over, with developed countries like the USA facing fears of recession.
We are here to help you by giving ideas on how one can earn income without a 9 to 5 job!
Start freelancing. Working as a freelancer gives you the comfort to work on a remote basis and under different employers at the same time. While there is no fixed compensation rate for freelancers, it depends on services and skills and how well you are able to negotiate the payment rate. Payment for freelancing can be either made on a lump sum basis or on per unit of work submitted. Many websites have got established in past years that work as an intermediary between employers and freelancers where anyone can register themselves to get work. Work can also be sourced through social media channels or through family and friends.
Work as a Contractor. If you are facing time in finding a full-time job, start working on a contract basis for the time being. Payment for contractors will be on a more regular basis when compared to freelancing. Also if your work skills impress the hiring manager, you can be selected as a full-time employee post completion of the contract.
Take Tutoring or Consulting. You can make the most of your knowledge and experience by becoming a tutor or consultant. One can get associated with a school or college to teach or can even take up private coaching. While in consulting, you can offer to advice the clients and people. Both tutoring and consulting will require effective communication and networking to succeed.
Work on small tasks which pay immediately. While, there is no such final list of tasks that can be done but some examples includes babysitting, pet sitting, renting out a property, or riding cabs. All such services provide immediate payment as and when the task is completed.
Make money by selling non-useful items. You can introspect and take a stock of items lying in the house idle which are no longer needed. Selling non-useful items provide cash to meet short-term needs. And the good thing is you even do not need to visit places to sell something. Online applications provide a facility to upload pictures of items by using your phone and you can meet a buyer very soon.
Register for AMCAT | India's Leading Fresher's Assessment And Job Site (myamcat.com)
Make the most of the above ideas and along with that, you can cut additional expenses for some days till your source of income become perennial. And an important thing to do is to be hopeful and positive in scenarios of unemployment.  Remember that you can always come back strongly on your feet so do not let negative thoughts overcome you.