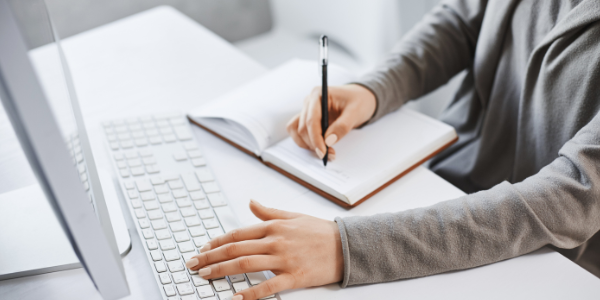 Since there are so many new graduates looking for work these days, one must put in a little additional effort starting from the early graduation years itself, so that they are ready to impress potential employers during placements. While in college, one should plan ahead and set the foundation for their career. You attend a university. You will be prepared to stretch your wings and launch yourself into a fantastic career in two to four years. But the question is can someone hire you? It is usually believed that being employed by a respectable organization or landing the job role you want depends on luck or how intelligent you are.
There are several things you can do while still an undergraduate to get the job you've always wanted. Here are some recommendations to help you get going.
Register for AMCAT | India's Leading Fresher's Assessment And Job Site (myamcat.com)
Keep yourself updated
It is important to keep up with current affairs, national and international news, and technology. Do not miss working on your interview and aptitude skills as well as group discussion abilities. Try picking up new talent in your spare time this will benefit you and also look great on your resume. Make sure the new skill is applicable in the workplace of today's time.
Sharpen your aptitude skills
You can make preparations for the three aptitude components for which employers always test applicants right away. English, analytical reasoning, and quantitative ability. You will perform better if you start early. You can get a step closer to getting the job you want if you get a high aptitude score. It's common to underestimate aptitude exams at the time of campus placement. But, keep in mind that they are essential for exams and interviews. To improve your vocabulary, grammar, and reading comprehension, start preparing early. If you think, you are not ready then you must take AMCAT and be ready with your skills.
Work on networking
It's fantastic to create your online presence on Facebook, LinkedIn, and Twitter right from the beginning of your career. Meeting people in person gives you the opportunity to make an impression that will stay, as well as to be remembered and recommended. Working on group projects with others can help you build a network with people from different backgrounds, which will improve your knowledge and will help you in building contacts.
Participate in as many coding competitions
Coding contests are a great way to showcase your skills. hey significantly improve your resume, especially if you have won a prize or have received good marks in any programming contests. So, make an effort to get ready for coding competitions so that you can achieve great results to showcase on your resume. To increase your chances of winning various coding competitions, get enrolled in such courses. You can improvise yourself by doing certification from myamcat.com
Work on your resume
There is never a wrong time to begin enhancing your CV. Excellent grades alone won't get you a great job in this competitive market. To make sure that one stands out from the crowd, extra efforts must be made. You should begin developing your CV as soon as you graduate. Your CV should make a strong first impression, and you should describe yourself in a realistic but ethical manner.
Getting a good job is simple as long as you start looking out seriously. Making a small effort each day will go a long way toward achieving your dreams.