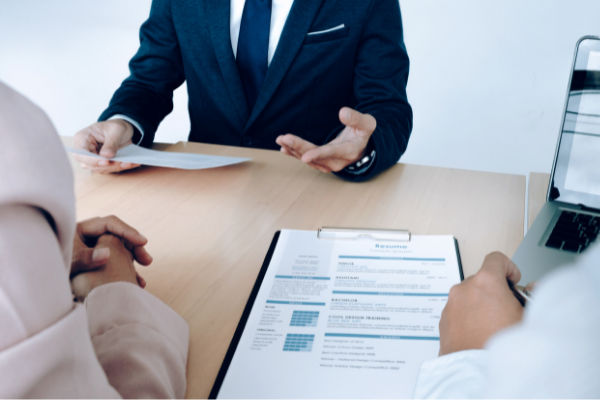 How do you set yourself apart from the crowd? The answer is simple: "Do something nobody is doing."
College placement season can be the most exciting, but often the most stressful, period of your campus life. When desired companies, shortlist, and final interviews happen that do not go as planned, it is nothing shorter than a roller coaster ride.
When thousands of other students are preparing for the same job that you are preparing for, your chances of being chosen decrease. Only the best of the best will be considered for the jobs, which indicates that those who begin preparing beforehand will have an edge over the competitors.
Small steps toward your goals will prepare you to take that one huge leap when the moment is perfect. You all have that one ideal company where you want to work after graduation. While your scores grab most of the credit, your other abilities are as important if you want to work for a large corporation.
This is because it is more about your mindset, strategic approach to things, and other important job-related talents for them. So, there you have it! Never expect that strong grades will get you your desired career on their own.
Still not sure if you are ready to sit for campus placements or not, don't worry we got you covered.
Steps To Follow To Be Prepared For Campus Placements:
Aptitude Test
In most campus placements, the initial step is a skill assessment test, which is typically in the form of an ability event workout. Whether it's a pen and paper exam (often a multiple-choice questionnaire with an OMR sheet) or a computer-aided exam, flawless performance requires the proper preparation.
Group Discussion
In a campus placement exercise, a group discussion round allows the interviewer to examine a group of candidates and see how they would react in scenarios or interact with their convictions in an analytical manner.
Panel Interview
The essential component of this round is that you will be confronting a group of recruiters who are eager to connect with you. The tone of the approach is a little formal in comparison to the group conversation, but it may easily be interpreted as a test of your situational understanding, quality of concept, interaction, and reasoning abilities.
HR Interview
Clearing the human resources interview requires planning. The human resources interview is a test of conviction, in which you must convince the human resources interviewer, who is looking for potential red flags, that you are the ideal candidate for the job.
Rather than stressing, focus your energy on preparing for a successful placement Campus placements are the most efficient method for businesses to hire new employees.
These practical suggestions can only be achieved if they are followed properly. So, what are you waiting for get started now, commit to the process, and best of luck for the future!