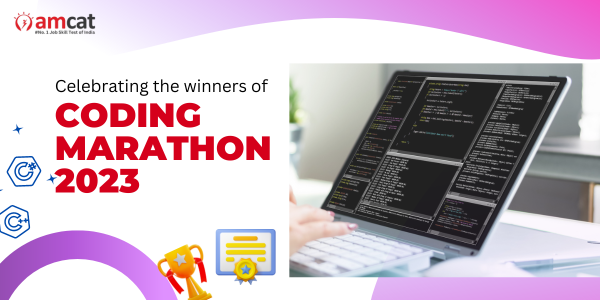 Are you all ready to meet the winners of AMCAT's Coding Marathon? The wait is over! We are happy to present the Coding Marathon results. In addition to the outcomes, we are impressed with how the candidates performed, and we firmly believe that everyone who participated is the winner for us.
We received an overwhelming number of entries from across the country, and we were thoroughly impressed with the calibre of the participants. The competition was fierce, but these winners managed to outshine the rest with their exceptional coding skills and innovative thinking.
As you are all aware, AMCAT's Coding Marathon was a four-day event that took place from the 28th-31st of March where students from all around took part. This was the largest coding event that tested the participants coding abilities. It was open for students of all batches from 2021 onwards where both tech & non-tech students could participate.
The coding contest consisted of basic programming multiple choice questions, 7 problem statements in debugging, and 2 problem statements in coding with a time duration of 150 minutes, and we received around 35000 registrations.
Without further ado, we are excited to announce the list of our top 3 winners, along with the prizes they have won!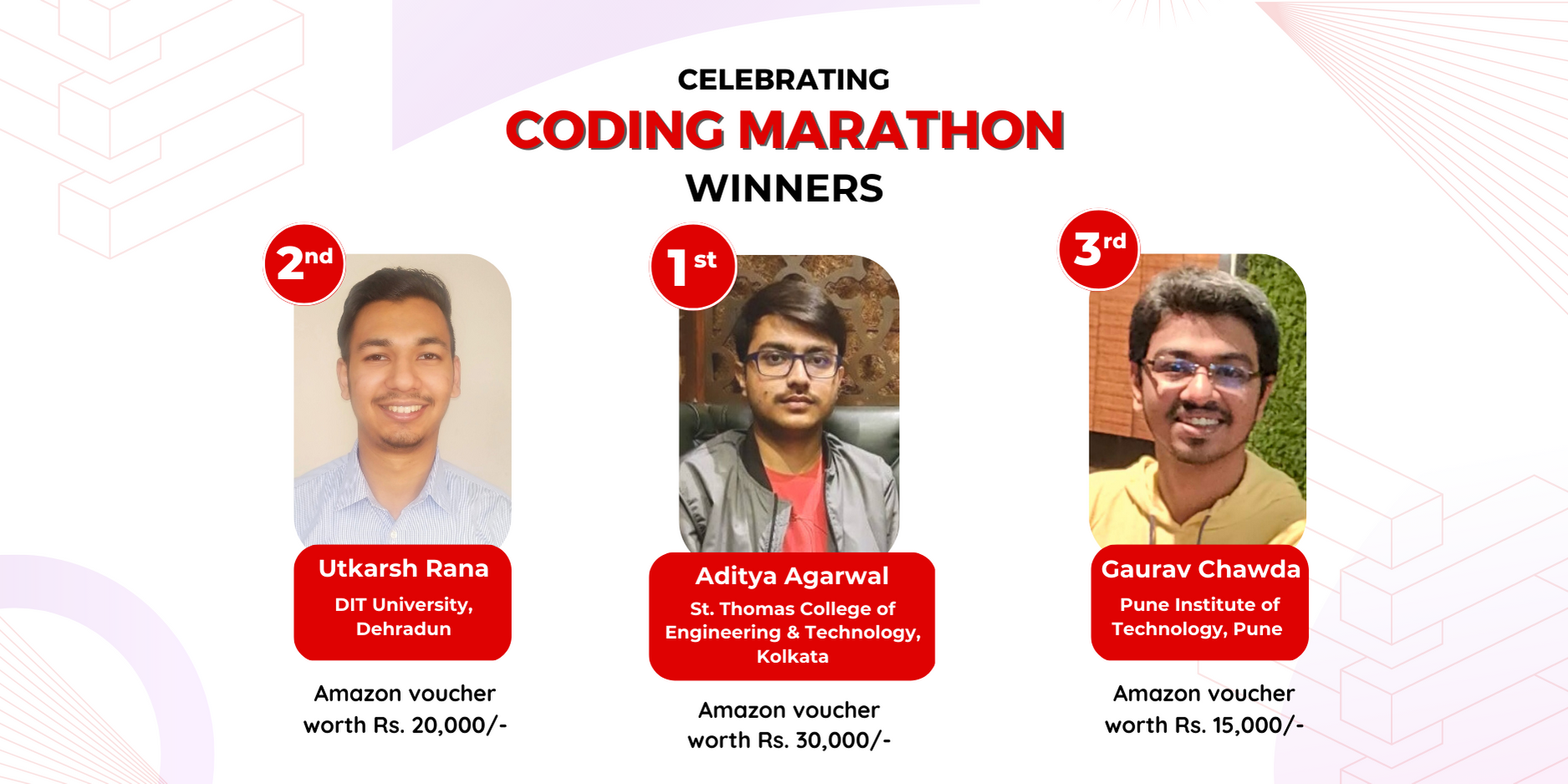 First prize of Amazon Voucher worth Rs 30,000/- goes to Aditya Agarwal from St. Thomas College of Engineering & Technology, Kolkata, West Bengal.
Second prize of Amazon Voucher worth Rs 20,000/- goes to Utkarsh Rana from DIT University, Dehradun, Uttarakhand.
Third prize of Amazon Voucher worth Rs 15,000/- goes to Gaurav Chawda from Pune Institute of Technology, Pune, Maharashtra.
Followed by the prizes for consolation prize winners i.e., Smart Watch to the next 15 winners.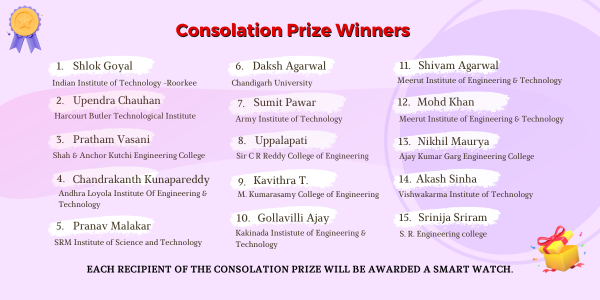 But that's not all. We are happy to share, we received participants from more than 800 campuses. This was truly an overwhelming response for us. On this note, we would like to congratulate the campus winners who stood out in their respective institutions:
We will be rolling out the prizes and certificates soon followed by the result announcement. We are incredibly proud of all the winners and participants who put in their best effort and made this event a grand success. Your hard work and dedication have not gone unnoticed, and we hope that this competition has helped you further develop your coding skills and ignited a passion for technology.
Stay tuned for more exciting events and competitions from AMCAT in the future. Congratulations once again to all the winners!