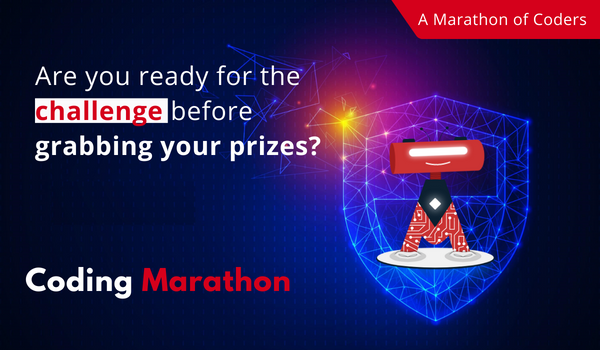 The time has come back again for coders and programmers around the world to put their skills to the test and compete against each other in the ultimate challenge. From beginners to seasoned veterans, everyone is welcome to join in on the fun and excitement of this highly anticipated event. With various categories and challenges designed to push participants to their limits, this competition promises to be a thrilling experience for everyone who will be involved. So, get ready to code your way to victory and earn the recognition you deserve in the world of programming.
AMCAT is back again and is excited to announce the launch of the most recent version of the Virtual Hackathon 2023 – "Coding Marathon", which invites tech enthusiasts, developers, engineers, and geeks out to show their coding skills. This is basically to test their technical knowledge and coding skills in a fun and interactive way along with a taste of competitiveness.
This is the 3rd Coding Contest in a row that AMCAT is organizing after great success in terms of participation and registration, in the last 2 events! Coding Marathon is a competitive coding competition like no other, brought to you by AMCAT. The event will be taking place over the course of one round.
Register for Coding Marathon Largest Coding Event and stand a chance to win prizes worth INR 1,00,000/- 
What should you know about Coding Marathon?
AMCAT's Coding Marathon is a 4-day long event where students from all around can come to participate from the 28th-31st of March. This is going to be the largest coding event that will test the participants' technical and coding abilities. It will be open for students of all batches from 2021 onwards where both tech & non-tech students can participate. The results of this event will be announced in the first week of April.
This virtual event is for you if you believe you have what it takes to be a champion coder. The coding contest will consist of basic programming multiple choice questions, 7 problem statements in debugging, and 2 problem statements in coding with a time duration of 150 minutes. The results will be declared on the AMCAT social media pages and will also be communicated to winners via email.
Let us take you through the schedule and the prizes that are there on the stack for you.
Steps to Win

Prizes on the Stack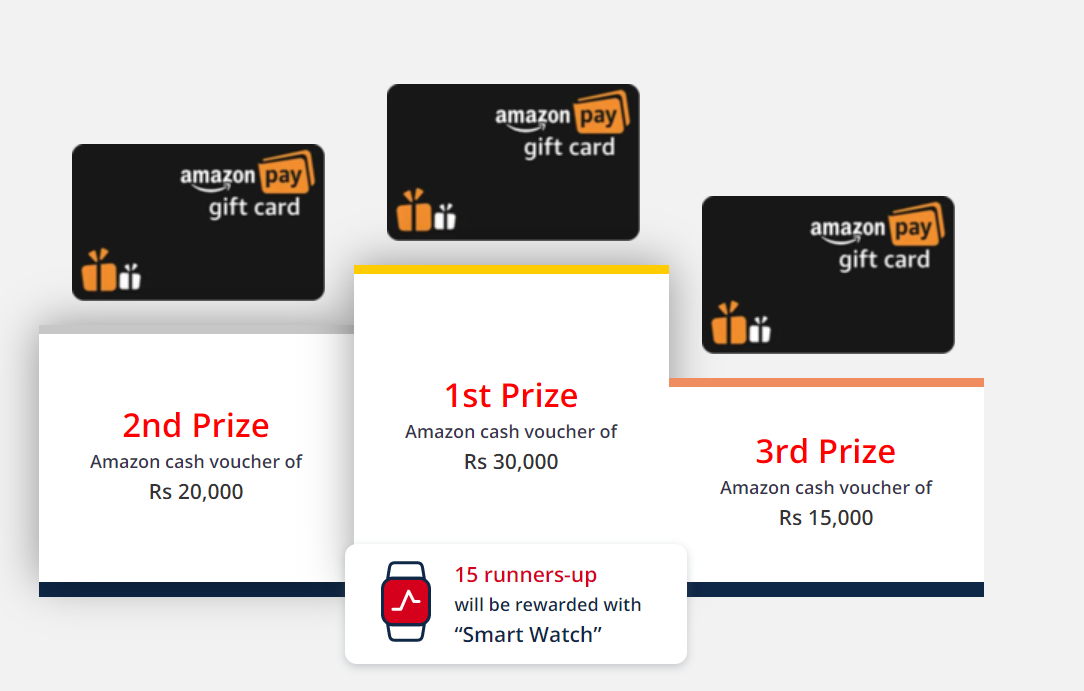 Terms & Conditions
Only the registered candidates are eligible to participate.
Please note that winning metrics are your exceptional performance in the contest. The better the code will be, the better you achieve.
Graduates of batch 2021 and onwards are eligible to participate.
Coding Marathon is a coding contest. Therefore, only those with sound technical skills and interests must opt for it.
Please note that the coding modules are auto proctored. Thus, your candidature will stand rejected if you are found changing the tab or are attempting to cheat.
No application will be accepted once the registration is closed.
Relevance of Participating in a Coding Contest
Participating in a coding contest can be a valuable experience for programmers of all skill levels. Not only does it provide an opportunity to showcase your skills and compete with other talented individuals, but it also allows you to improve your programming abilities and learn from others in the community.
By participating in a coding contest, you'll be challenged to solve complex problems within a limited timeframe, which can help you develop your problem-solving skills and become more efficient at writing code. Additionally, you'll have the chance to work with new technologies and programming languages, which can broaden your skill set and make you a more well-rounded programmer.
Participating in a coding contest can also help you build your professional network and connect with other programmers and companies in the industry. Many coding contests are sponsored by tech companies or organizations, which can provide opportunities for networking and career advancement.
Overall, participating in a coding contest can be a rewarding and valuable experience for programmers, providing opportunities for learning, growth, and networking within the industry.
Be fast! To give your career the boost it needs, enrol right away! Be ready to win the prize you deserve. We wish you all the best.