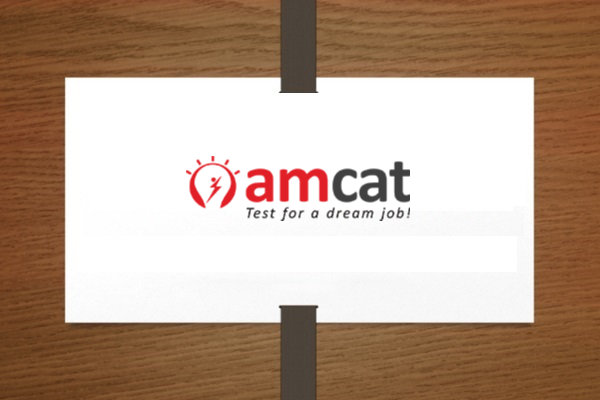 AMCAT exam is an employability exam. Unlike the usual tests, AMCAT judges you on your practical knowledge and job readiness. It assesses you on all the parameter that are required to bag the job opportunities. However, the key to the room full of opportunities is a good AMCAT score. And, if you want to have a good AMCAT score in all the modules, then you need to prepare well for the AMCAT exam.
And, for that, you need to have a game plan that will ensure a strong AMCAT preparation. So, to help you, here are the best strategies to crack the AMCAT code.
Syllabus 
The first and the most important step towards a good AMCAT score is knowing the syllabus. Going through the syllabus of both the compulsory and optional modules will help you in your revision. Moreover, you won't be able to miss any important topics that might affect your preparation.
Sample Paper
It is rightly said that practice makes a man perfect. Hence, one of the best ways to boost your AMCAT preparation is to start practising the sample papers on the AMCAT website. Solving sample papers can take your preparation up by a huge notch. If there are particular sections where you are not performing well, then you can go back to the topic and revise. Now, this will help you strengthen your weaknesses and ensure improvement.
PrepAMCAT
PrepAMCAT shows the actual image of your AMCAT preparation. It is a simulation of the actual AMCAT exam. Now, this is your final chance to improve your score. Moreover, the AMCAT feedback report will help you identify both your strengths and weaknesses. Plus, you will also learn how to manage your time during the exam. It is a great way to improve the overall AMCAT score. So, get PrepAMCAT and increase your chances of getting a good AMCAT score.
 Review And Revise
After going through both the sample papers and PrepAMCAT, you know the areas where you need to pay more attention. The best way would be to start from the basics and work your way through the questions ranging from easier to difficult. This will help you turn your weaker sections into strengths.
Having a good AMCAT score beside you can help you pocket your dream job. Moreover, it can help you improve your performance in interview rounds where they might assess your skills and readiness.
Therefore, you must pay attention to your AMCAT exam preparation and leave no stone unturned to get a good AMCAT score.