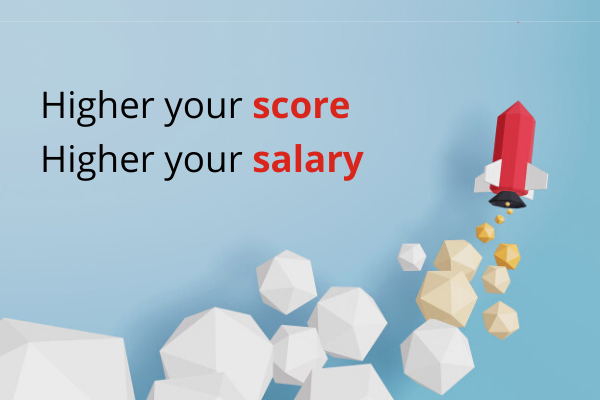 AMCAT PRO is an interview assurance program by AMCAT. It is very similar to AMCAT and brings job seekers and recruiters under one umbrella.
However, unlike AMCAT, AMCAT PRO brings you a minimum of guaranteed 3 interview opportunities within 3 months of giving the AMCAT PRO exam. And, in case you don't get the guaranteed interviews, then we will give you your money back.
To avail the interview benefit of AMCAT PRO, you should qualify for any of the three memberships; Gold, Silver or Bronze based on your AMCAT PRO score.
AMCAT score required for each membership qualification
Your scores tell the recruiter how job ready you are. And with AMCAT PRO: The Interview Assurance Program, your AMCAT PRO score now gets our 'guarantee' stamp.

In the above-mentioned table, you can find the required scores for each membership. If you score 500+ marks in most of the modules and 400 marks in any of the modules, then you will qualify for Bronze membership.
Depending on the membership for which you qualify, AMCAT PRO will send you interview calls.
However, if you get less than 400 in ANY of the required modules, then you are not eligible for the AMCAT PRO assurance.
How To Score 400+ marks in AMCAT PRO?
Getting 400+ marks in all modules is not as tough as it seems. As per our data, 68%  of our assessed candidates manage to score as much in the AMCAT exam. However, if you want the best opportunities available through AMCAT PRO, then you need to score higher.
The higher you score, the better the opportunities or higher salary packages that we will send you. And these AMCAT preparation tips will help you with it.
AMCAT Exam Syllabus
The first step in your preparation should be to get your hands on the syllabus of both the compulsory and the optional modules. Knowing the syllabus will help you create a game plan to cover all the important topics.
Sample Papers
Your preparation is incomplete without practising and for that, you need to start solving sample questions as soon as possible. This will help you identify the type of questions or topics that you might not be good at. Moreover, it will help you increase your question-solving speed.
PrepAMCAT
To boost your preparation even further, you should start giving mock exams. PrepAMCAT is the simulated version of the actual AMCAT exam. Practising with PrepAMCAT can help you better understand both your strengths and weaknesses.
Use these AMCAT preparation tips to get a good AMCAT score and enjoy the benefits of AMCAT PRO. Prepare well and start your career with an assurance.
All the best!